L'Oréal at 2022 ESTIV European Society of Toxicology In Vitro Congress
Our commitment in sharing science of alternative methods
At the 2022 ESTIV / European Society of Toxicology In Vitro Congress, our Research & Innovation and Episkin teams presented their latest advances on the development of alternative methods, through 11 posters, 2 podiums talks and 2 workshops.
What is ESTIV?
The European Society of Toxicology In Vitro (ESTIV) is the leading organization in Europe that strengthens the scientific network of in vitro toxicologists and promotes in vitro toxicology, both scientifically and educationally all over Europe. They organize a congress every 2 years to promote the development of in vitro and in silico approaches.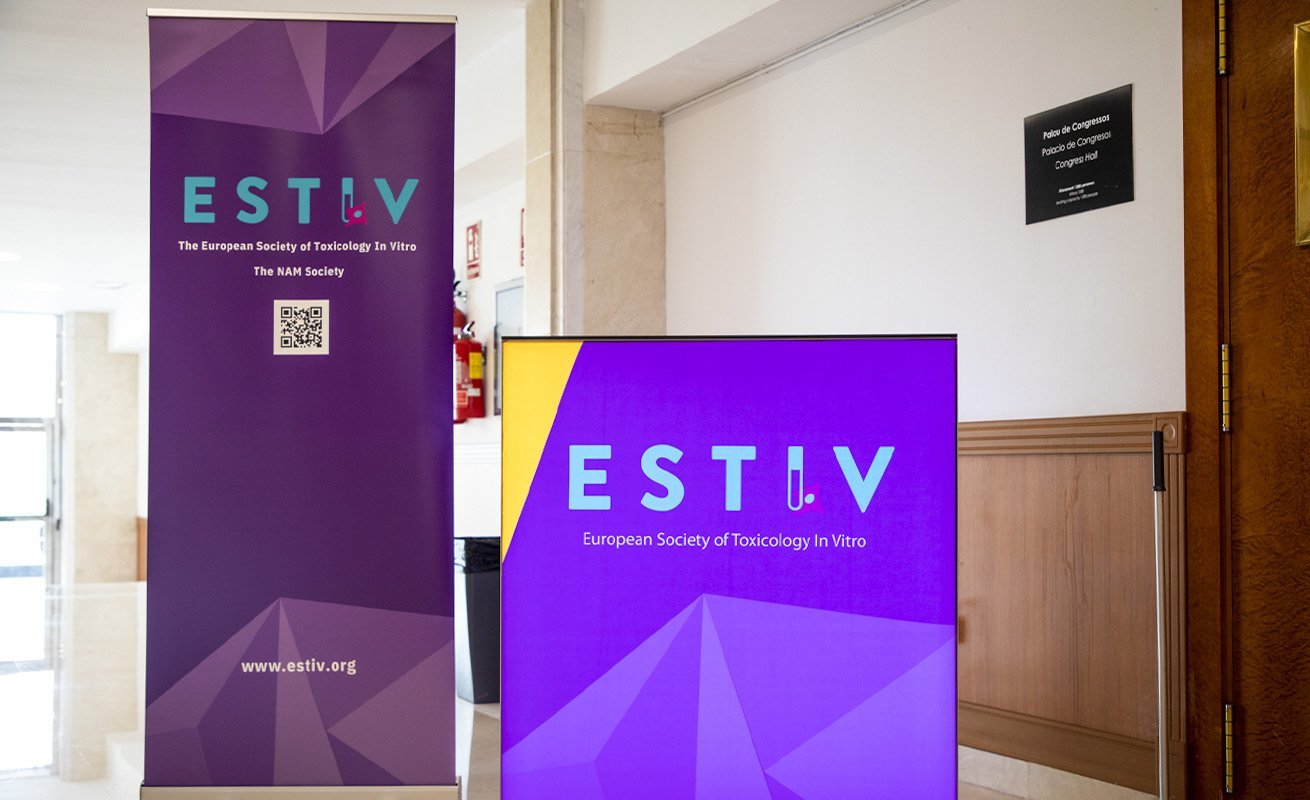 L'Oréal's engagements for beauty with no animal testing.
We believe that scientific and regulatory advancement of non-animal methods is only possible through multidisciplinary cooperation.

Our engagements focus on scientific programs to develop new non-animal methods, international collaboration, and educational programs to further encourage their acceptance by authorities.
That is why we actively participate to scientific congresses to share our knowledge and expertise with the scientific community to widespread the use of non-animal methods to all stakeholders. We offer trainings through these occasions.
Did you know?
Since 2011, L'Oréal through Episkin Academy has trained more than 1400 persons including academics, suppliers, testing companies and competitors worldwide on alternative methods through more than 60 sessions.
Participation to scientific congresses to widespread the use of alternative methods.
Nathalie Alépee has been invited to chair the session 'Challenges in cosmetics safety', where she presented <Application of an updated Next Generation Risk Assessment (NGRA) framework for skin allergy with a case study>, and Véronique Poulsen presented <New challenges for environmental safety of cosmetics>.
In addition, Episkin Academy has dedicated 2 half-days on post-conference training workshops, to train academics, suppliers, and other companies on the use of reconstructed skin models for skin and eye irritation testing.
We have also had 11 posters sessions on topics such as systemic toxicity, integrated testing strategy (ITS).
We are committed to developing new non-animal methods and safety evaluation tools that can be used by all worldwide.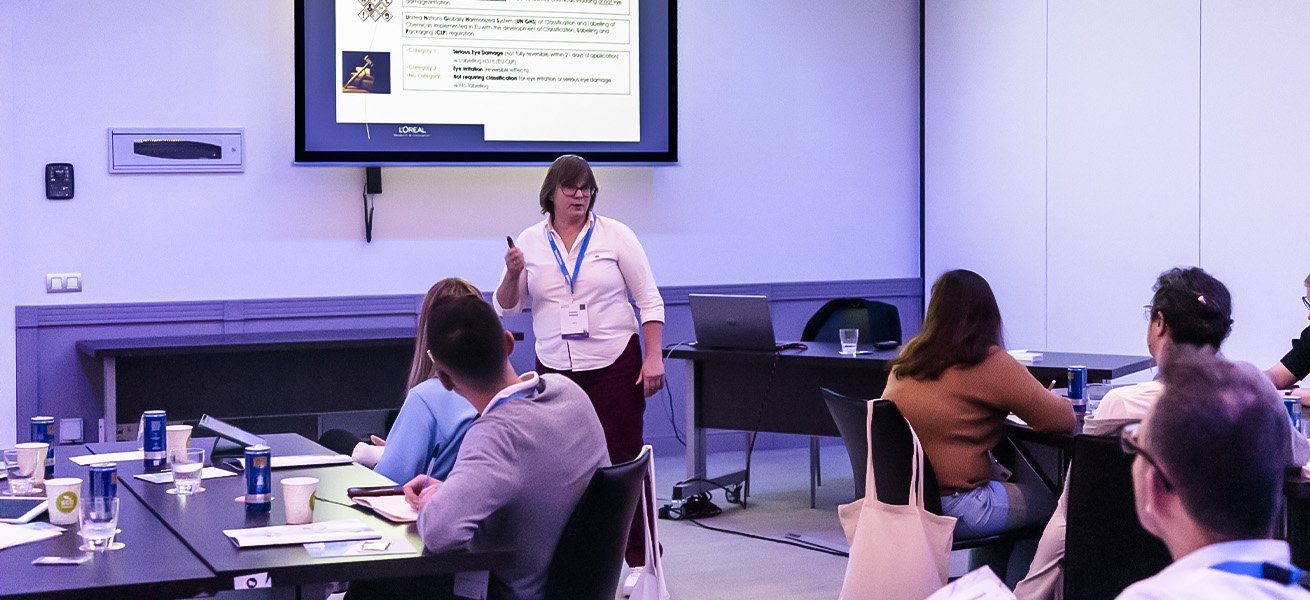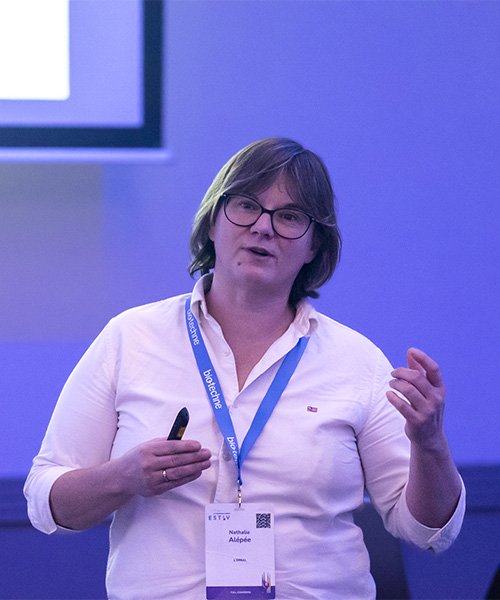 Dr. Nathalie Alépée
L'Oréal Research & Innovation, France
Dr. Nathalie Alépée has twenty-year experience in leadership of investigative toxicology, with proof of accountability for relationship of European bodies on Alternative to Animal Testing.
She has cultivated a deep interest in researching alternatives to animal testing, and a strong relationship with the regulatory community, validating agencies, interested public and academia. Her Research Unit investigates the development, optimization, and validation of alternative methods. A large part of her job focuses on L'Oréal's ongoing effort to develop and integrate new approach methodologies for hazard and risk assessment. Dr. Nathalie Alépée is currently involved in international regulatory acceptance bodies, i.e., OECD (Organisation for Economic Co-operation and Development) Test Guidelines and Guidance on skin/eye topical activities and on skin sensitization, playing very active and key roles to get regulatory implementation of New Approach Methodologies and Defined Approaches. She is a highly demanded speaker, author and reviewer of many international publications. She is, at the international level, co-chair of expert working group of the International Collaboration on Cosmetics Safety association (ICCS).
Back on Top