L'Oréal Saudi Arabia's Hairdressing Academy graduates first cohort of 23 Saudi female students
Title 1
The first cohort of 23 Saudi graduates from the L'Oréal Professionnel Hairdressing Academy are paving the way to building local capacity in the Kingdom's hairdressing industry.
Established in Riyadh in 2021, L'Oréal Saudi Arabia's academy offers a Ministry of Education accredited 'Hair Styling and Haircare Vocational Training Program' to train and certify women as professional hairstylists with the aim of raising the standards of the industry. The program supports Saudi Arabia's 2030 vision to empower Saudi women, develop the small and medium business sector, and diversify the economy.
The students graduated at a ceremony held at the university last week and will start working at L'Oréal partner salons across the Kingdom. One of the graduates has been selected to teach the course at the academy.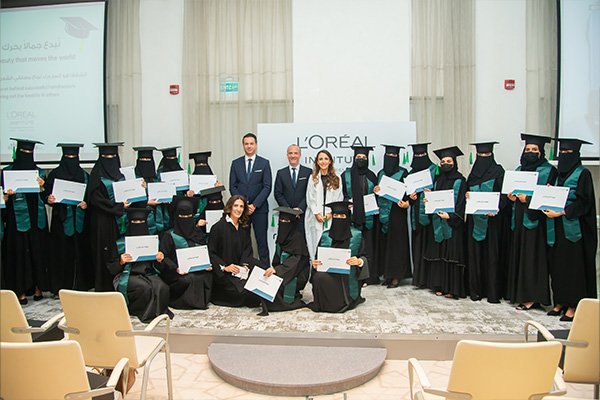 Top title
Your title here
Top title
Your title here
How to take the road less traveled
How to take the road less traveled
Your article title
Back on Top