L'Oréal UK&I Commitment to Supporting Women in Science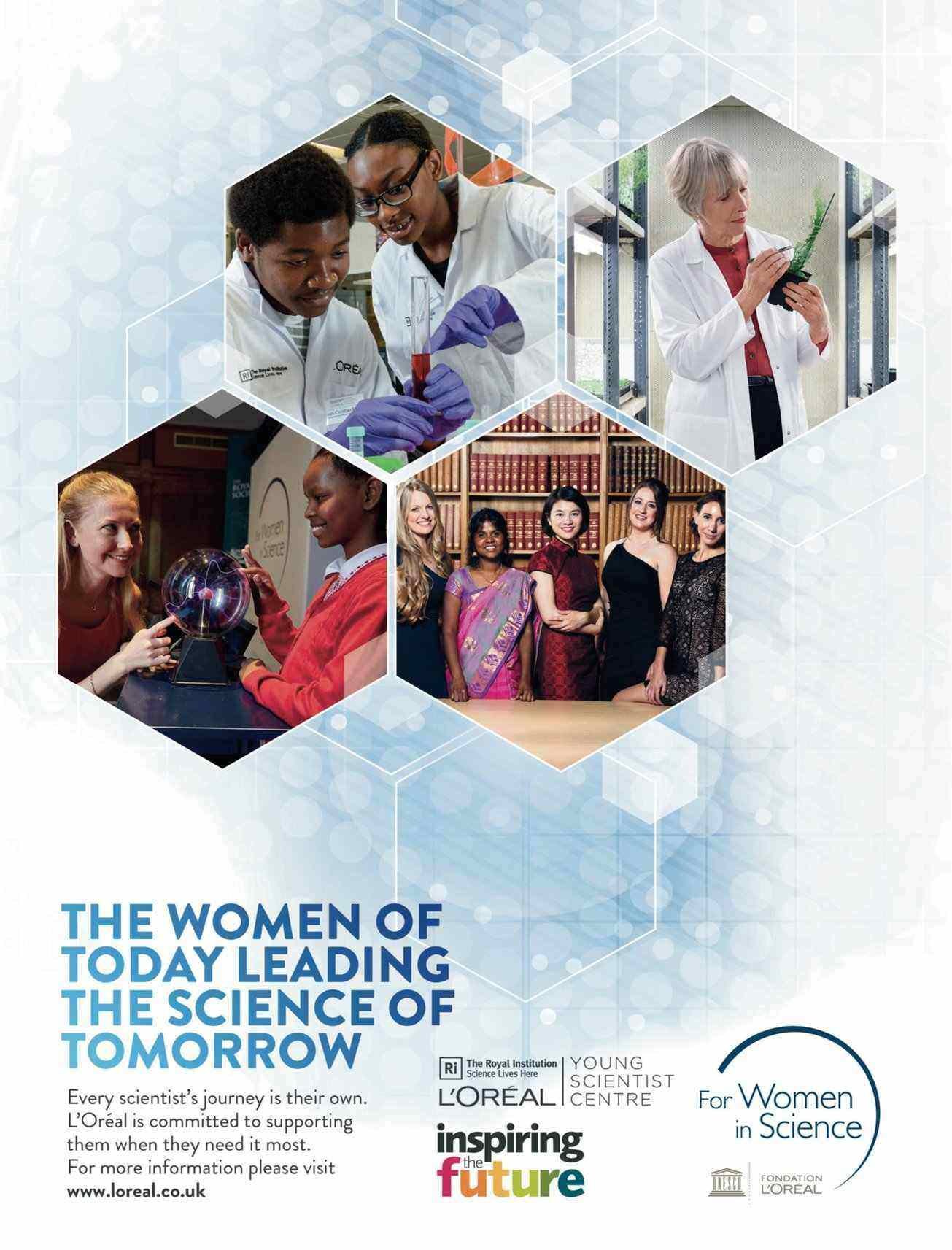 L'Oréal champions programmes that support girls and women all along their scientific journey, by making strategic interventions at key stages.
Our programmes are set up to encourage more young women to participate in STEM subjects and careers; assist them once their careers are then in progress as early researchers; and recognise and celebrate the achievements of eminent female scientists.
Every scientist's journey is their own to make and we are committed to supporting them when they need it most.
L'Oréal UNESCO For Women In Science
For the past 11 years, L'Oréal UKI and UNESCO UK have annually awarded 5 Fellowships to early career researchers. The fellowships have been designed to provide flexible and practical financial support to ensure these women further their research and careers. With the flexible grant, winners may choose to spend their fellowship on buying scientific equipment, paying for childcare, travel costs or indeed whatever they need to continue their research. In addition to financial support each year, past and present fellows receive training and networking opportunities. Our UKI For Women in Science Alumni are also encouraged to apply for The Ambassador Fund; a dedicated fund for fellows to participate in public engagement, promotion of science and outreach activities to support their research. Our UKI fellowship programme is part of the Global For Women In Science initiative which, internationally, has supported over 3000 women to date and granted over 3000 doctoral and post-doctoral fellowships throughout the world.
L'Oréal Young Scientist Centre at The Royal Institution
The L'Oréal Young Scientist Centre at the Royal Institution gives young people the chance to become scientists for the day, showing them just how creative science can be. It offers hands-on, experiential workshops across a range of disciplines – all designed to build students' confidence, challenge preconceptions, and demonstrate the variety of careers associated with STEM skills. This programme targets school pupils from seven years old to sixteen years old with the overarching aim of encouraging this generation to be open minded about scientific education and exploring the possibilities of life in the lab. Since opening in 2008, over 2000 students have taken part in a LYSC class and with continued positive feedback, we can see that more and more students are interested in science.
Inspiring The Future
We believe fostering female scientists of the future starts much earlier in life. Our partnership with Inspiring The Future brings female scientists into, primary schools, to help instil a love of the sciences at a young age, and to excite them about the possibilities of a science-based career. Role models from the world of work can have a big impact on children, and they also help to tackle the stereotypes children have from a young age which can lead them to think that certain subjects and careers are not for them. By introducing young girls to female role models working in science, the programme aims to make scientific jobs feel exciting and attainable.
Back on Top