Schönheit gibt uns das Vertrauen, zu sein, wer wir sind und wer wir sein wollen.
Als weltweiter Konzern lehnen wir jede Form von Diskriminierung ab. Wir wollen ein möglichst inklusives Umfeld schaffen, in dem jeder sich selbst, seine Einzigartigkeit und seine eigene Vision von Schönheit ausdrücken kann, egal wo er ist.
Seit 2018 unterstützen wir die LGBTI-Standards of Conduct, der Vereinten Nationen mit dem Ziel, die Diskriminierung von Mitgliedern der LGBTQIA+ Community zu bekämpfen. Diese Standards zielen darauf ab, den globalen sozialen Wandel in fünf Schrittenzu fördern:
Respekt der Menschenrechte unserer LGBTQIA+ Mitarbeiter*innen und Kund*innen sowie von LGBTQIA+ Menschen im Allgemeinen.
Keine Diskriminierung von LGBTQIA+ Mitarbeiter*innen am Arbeitsplatz.
Unterstützung unserer LGBTQIA+ Mitarbeiter*innen am Arbeitsplatz.
Wir sind gegen jegliche Diskriminierung von LGBTQIA+ Lieferanten, Händlern und Kunden und setzen uns dafür ein, dass sich auch unsere Geschäftspartner daran halten.
Respekt der Menschenrechte von Mitgliedern der LGBTQIA+ Community, in dem Umfeld, in dem wir tätig sind.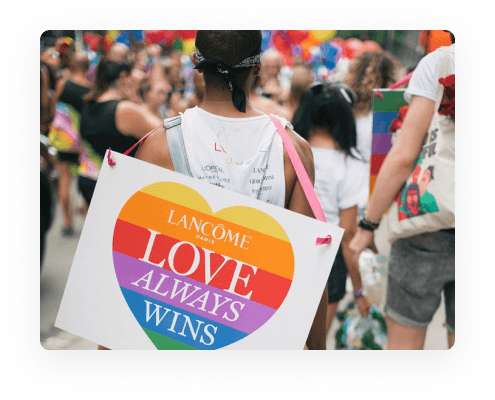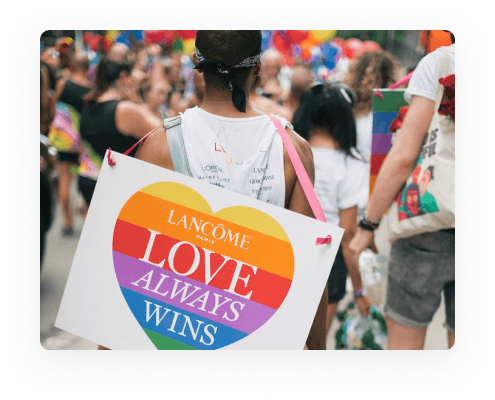 Wir setzen uns für die Menschenrechte aller ein
In 2020 hat L'Oréal seine Mitarbeiter-Menschenrechtsleitlinie eingeführt, mit der wir uns dazu verpflichten, keine Diskriminierung aufgrund von Geschlechtsidentität zuzulassen.
L'Oréal achtet besonders auf Einzelpersonen und Gruppen, darunter Frauen und Mitglieder der LGBTQIA+ Community, deren Menschenrechte am häufigsten Verletzungen ausgesetzt sind.
Unterstützung für alle Eltern
Unser neues "Share & Care"-Programm bietet den L'Oréal-Mitarbeiter*innen weltweit zahlreiche Leistungen, u.a. bezahlte Elternzeit, die jedes neue Elternteil (Väter und Co-Eltern) ab 2021 für mindestens 6 Wochen in Anspruch nehmen kann.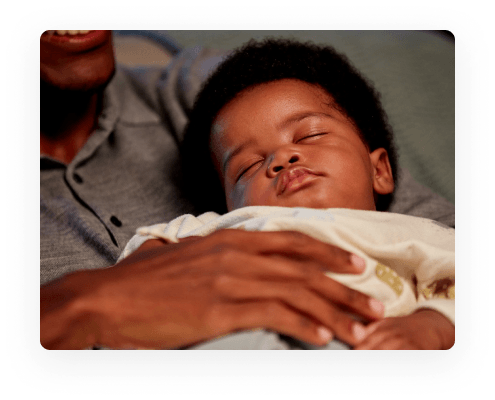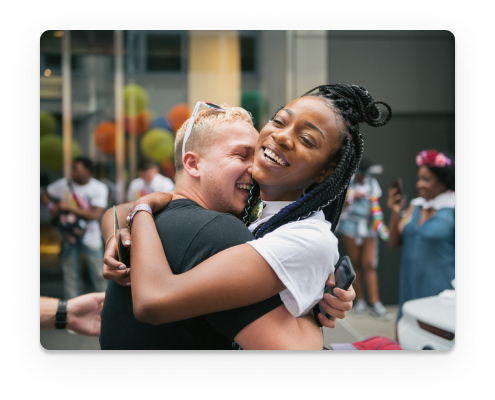 Förderung der LGBTQIA+ Recht weltweit
Wir sind Teil der Open for Business-Koalition, die internationale Unternehmen zusammenbringt, die sich für die Rechte von Mitgliedern der LGBTQIA+ Community auf der ganzen Welt einsetzen. Das Ziel der Koalition ist es, die LGBTQIA+-Rechte weltweit zu stärken und Unternehmen, die in Märkten tätig sind, in denen diese Themen sensibel sind, zu unterstützen. Open for Business fördert zudem lokale Netzwerke von Führungskräften, um die Inklusion von Mitgliedern der LGBTQIA+ Community voranzutreiben.
Beispiele
Wir unterstützen viele Initiativen, die innerhalb unserer Belegschaft und bei unseren Partnern das Bewusstsein für die Bedeutung von Inklusion am Arbeitsplatz schärfen. Auf der ganzen Welt fördern wir ein Arbeitsumfeld, in dem sich jeder persönlich wertgeschätzt fühlen kann, auf allen Ebenen und in jeder Funktion des Unternehmens.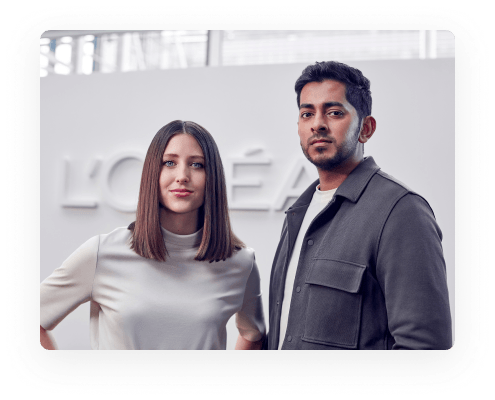 Entdecke
How we Create the Beauty that Moves the World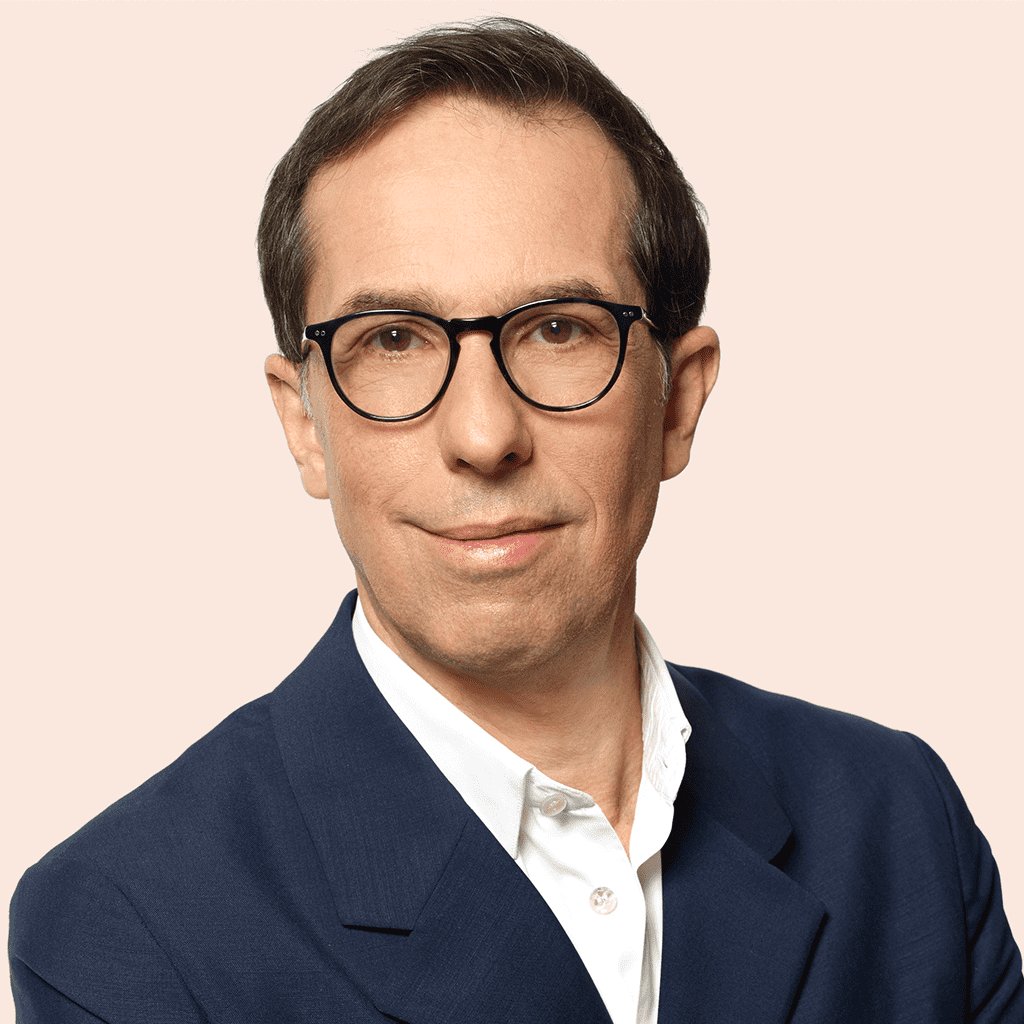 Nicolas Hieronimus
Stellvertretender CEO von L'Oréal, verantwortlich für die Divisionen
Seit über einem Jahrhundert widmen wir uns ausschließlich der Schönheit. Unser Ziel ist es, jedem Menschen weltweit die besten Produkte im Hinblick auf Qualität, Wirksamkeit, Sicherheit, Transparenz und Verantwortung anzubieten und alle Bedürfnisse und Wünsche rund um die Schönheit zu erfüllen.
Unser Ziel
Wir setzen uns für die Vielfalt der Natur ein
Wir setzen uns für die Vielfalt der Natur ein
Wir entwickeln Beauty-Technologien, die das Leben einfacher machen
Wir entwickeln Beauty-Technologien, die das Leben einfacher machen
Wir wollen so vielfälgtig sein, wie die Menschen, die unseren Produkten vertrauen
Wir wollen so vielfälgtig sein, wie die Menschen, die unseren Produkten vertrauen
Wir stehen für alle Frauen auf der ganzen Welt
Wir stehen für alle Frauen auf der ganzen Welt