L'Oréal Italia
L'Oréal is the world leader in cosmetics: make-up, beauty, hair care products and perfumes.
Join us
L'Oréal's presence in Italy dates back to 1908, with the country regularly being our Group's leading export market during that time.
Today, L'Oréal Italy operates across all the major distribution channels, from hairdressing salons to perfumeries, and pharmacies to mass retail, offering a range of leading brands in many market segments, including skin care, make-up, body care, hair care and coloring, and fragrances.
Our subsidiary is organized in four divisions — Consumer Products, L'Oréal Luxe, Active Cosmetics and Professional Products — to cover all the beauty markets. We have offices in Milan and Turin, one logistics centers and one of our Group's main global production hubs at Settimo Torinese.
Operating since 1960, the products manufactured at the plant are distributed in over 30 countries. Combining all our locations, our workforce at L'Oréal Italy is 2,000 strong.
1908
the year we set up in Italy

1
manufacturing plant in Italy

Contact us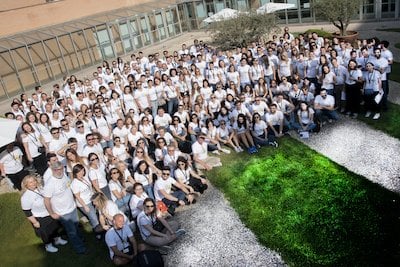 L'Oréal Italy Headquarters: L'Oréal Italia S.P.A., Via Primaticcio, 155 - 20147 Milano
Local number : + 39 02 97066.111
L'Oréal Italia S.P.A: Via Alfieri, 11 - 10121 Torino
Local number: + 39 011 4603.111
L'Oréal Saipo Industriale: Strada Cebrosa, 52/56 - 10036 Settimo Torinese (To)
Local number: + 39 011 8167.111
Media contacts: Direzione Comunicazione Corporate>
Comunicazionecorporate.Corpit@Loreal.Com
Job opportunities
Check out our open positions on the Careers page of this website.