Our Product Quality and Safety
Going Above and Beyond Industry Standards
L'Oréal's ongoing search for excellence relies on two pillars: Quality and Safety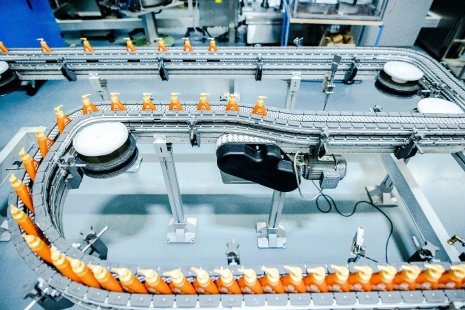 Quality, for us, means providing the best – ingredients, formulation, and performance – in each and every one of our products. From careful sourcing to impeccable packaging, every step in the production process is geared towards excellence. We also strive to guarantee the same level of utmost quality to our customers all over the world.
As for safety, it is simply our number one duty towards you. We want you to be able to use our products with complete trust, safe in the knowledge that each of their components has been meticulously selected and thoroughly vetted, thanks to rigorous systems allowing us to monitor every step of our manufacturing process. And even after a product has been marketed, our constant scientific vigilance and responsiveness enable us to go beyond safety requirements in all the countries where our products are put on sale.
~100
quality controls for each of our products
> 6
billion products sold
~1
quality audit per day*
600
efficacy testing tools and methods for product performance
113
experts of toxicology
*Average annual number of audits conducted on our packaging suppliers
Focus On
At Every Level, For Every Product, We Strive For Excellence
Our teams are central to our safety objectives. Every day, at every level, through hundreds of steps, they are constantly working to meet our stringent quality requirements.
Inside Our Products
Group
Quality At The Heart Of Our Products
Quality At The Heart Of Our Products
Commitments
100 Quality Controls Whatever the Product
0:54
The Incredible Way we Guarantee the Quality of Our Products
The Incredible Way we Guarantee the Quality of Our Products
Group
Quality At The Heart Of Our Sourcing
Quality At The Heart Of Our Sourcing
Group
Quality At The Heart Of Our Manufacturing
Quality At The Heart Of Our Manufacturing
SPOT : improving the environmental and social profile of beauty products
SPOT : improving the environmental and social profile of beauty products
Group
Predicting The Harmlessness And Effectiveness Of Products
Predicting The Harmlessness And Effectiveness Of Products
Back on Top