The Quality and Safety of Our Products Are Our Priority
Going above and beyond industry standards
Offering you the best
Quality, for us, means providing the best – ingredients, formulation, and performance – in each and every one of our products. From careful sourcing to impeccable packaging, every step in the production process is geared towards excellence.

We strive to guarantee the same level of quality and the same high standards for industrial excellence to our customers and consumers all over the world. To ensure this, we apply the toughest quality standards in all of our plants and facilities and to each stage in the process of getting our products into your hands.
How do we test the quality of our products?
The explanation of the quality manager of the Vichy plant:
Take a tour into one of our plants


"Quality is a link between all of us: our teams, external stakeholders, suppliers, distributors, and our consumers, of course. Everyone has a role to play in the consumer's satisfaction! That is why we have implemented a unique and global quality management system covering each step of the product development process - from conception to market distribution, including the sourcing of raw materials and packaging as well as production at the factory."
Eric Wolff
Quality and EHS Director at L'Oréal
Giving you reasons to trust us
As for safety, it is simply our number one duty towards you. We want you to be able to use our products with complete trust, safe in the knowledge that each ingredient has been meticulously selected and thoroughly vetted, thanks to rigorous systems allowing us to monitor every step of our development process.
The safety of our products is evaluated in 4 steps:
1. The characteristics' identification of each ingredient


2. Products' conditions of use analysis
We identify the characteristics of each ingredient starting with: its quality, origin, and hazard potential, e.g. whether or not it is allergenic. This analysis is used to establish the identity card of the ingredient.



Usage enables us to understand better how a consumer will be exposed to each ingredient. Exposure depends on the category of product. For example, lipstick is applied to the lips, so on a very specific area of the mouth and can be ingested. Therefore, we will focus on skin and oral exposure. Shampoo on the other hand is intended to be used only on the head, therefore on a limited surface, and it is rinsed off, so it does not remain on the body. These different conditions of use result in different exposures.
After these two steps, the ingredient dose, which will not cause any health risk to the consumer, is determined.
3. Products' tolerance verification



4. Products' post-marketing surveillance
We start with in vitro studies, for example on reconstructed skin, and then we carry out clinical studies in humans. Using the data from these studies, we can confirm that the product will be well tolerated. The toxicologist can then give approval visa for marketing.



Thanks to our international network of post-marketing surveillance, we strictly monitor the safety of our products throughout the world as soon as they are put on sale.
For beauty with no animal testing

At L'Oréal, we are committed to beauty with no animal testing. Over 40 years ago, we were the first to develop reconstructed skin in the laboratory.
Controls and checks at every stage :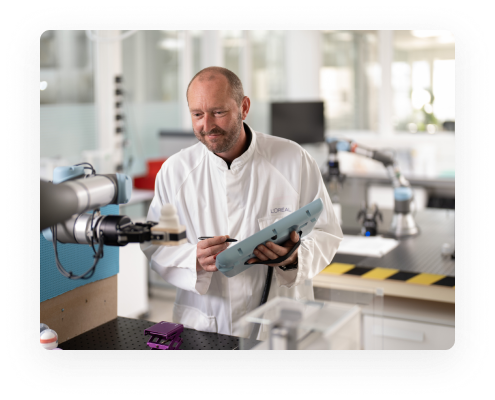 Product development
During the product development phase, we check the quality of the raw materials used in our products and packaging. Our close relationships with our suppliers allow us to control the reliability and traceability of the ingredients and packaging that make up our products. Measures include regulatory inspections, compliance with specifications for raw materials, checks to ensure that materials are up to standard, functional ergonomics, and tests to verify that formulas and packaging are compatible.
Manufacturing
The teams in our manufacturing plants carry out controls at every stage of the production and packaging process. Some tests, such as microbiological analyses, check product composition, while others employ quality controls or sensory analyses to assess appearance or odor.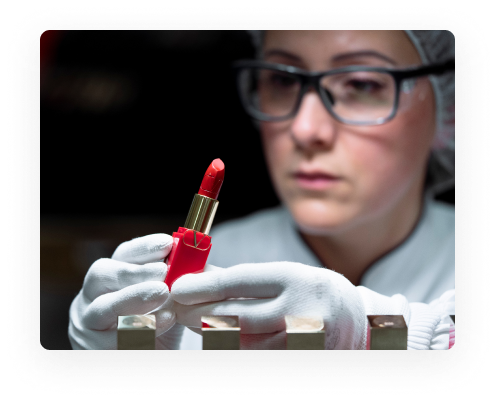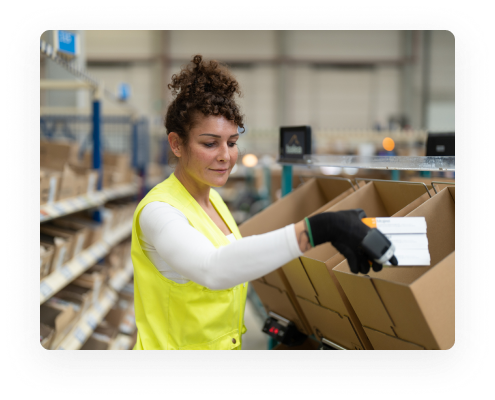 Distribution
When delivering products to our customers and consumers, the quality of each and every product is once again our primary concern. With two orders shipped every second to more than 500,000 delivery points worldwide and via e-commerce, we provide the same quality of service across all eight distribution channels. To meet this challenge, we must meet the expectations of all of our customers and consumers every day by delivering orders on time, with the expected quality and in the expected quantity.
~100
quality controls for each of our products
> 6
billion products sold
~1
quality audit per day*
600
efficacy testing tools and methods for product performance
113
experts of toxicology committed to the safety of our products
*Average annual number of audits conducted on our packaging suppliers
Focus On
At Every Level, For Every Product, We Strive For Excellence
Our teams are central to our safety objectives. Every day, at every level, through hundreds of steps, they are constantly working to meet our stringent quality requirements.
Commitments
Ingredients, Manufacturing, Testing: What Goes Into Designing L'Oréal Products?
Ingredients, Manufacturing, Testing: What Goes Into Designing L'Oréal Products?
Product Safety: Our Number One Priority
Product Safety: Our Number One Priority
Group
Quality At The Heart Of Our Products
Quality At The Heart Of Our Products
Commitments
100 Quality Controls Whatever the Product
0:54
The Incredible Way we Guarantee the Quality of Our Products
The Incredible Way we Guarantee the Quality of Our Products
Group
Quality At The Heart Of Our Sourcing
Quality At The Heart Of Our Sourcing
Group
Quality At The Heart Of Our Manufacturing
Quality At The Heart Of Our Manufacturing
SPOT : improving the environmental and social profile of beauty products
SPOT : improving the environmental and social profile of beauty products
Group
Predicting The Harmlessness And Effectiveness Of Products
Predicting The Harmlessness And Effectiveness Of Products
Back on Top