Promoting Diversity, Equity & Inclusion
Diverse teams are our strength
We believe that stronger companies and stronger communities are created when people of every culture, background and lifestyle are accepted and valued.
We create products for people from all walks of life around the globe. To ensure that our products meet the needs of every form of Beauty in every culture, our team members must be as diverse and inclusive as the world itself.

To achieve that goal we foster workplaces where all people of every ethnicity, social background, religion, gender, age or disability - visible or invisible - feel welcomed and valued. An atmosphere where everyone can thrive and grow means our business will thrive and grow throughout the world.
In all their diversity, within our company and in local communities on every continent, people matter at L'Oréal.
Diversity & Inclusion Key Figures
Diversity & Inclusion Key Figures
Discover our Diversity & Inclusion policy at a glance with the latest key figures.
We believe individuality and uniqueness can go hand-in-hand with a sense of belonging in society and in the workplace.
We believe that diverse teams with diverse perspectives are better at understanding the many different ideals of Beauty and they are better at seizing emerging opportunities. D&I fuels the creativity that helps us inspire Beauty around the world.
How we take action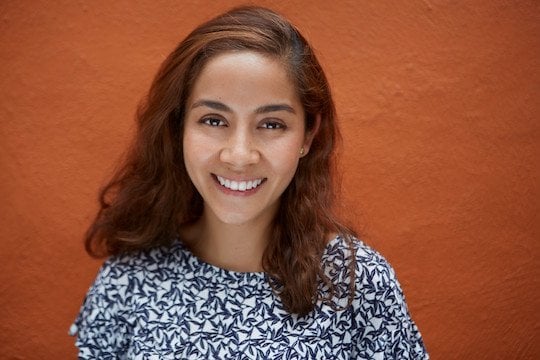 We endeavor to lead by example. Independent agencies have recognized L'Oréal for our Diversity & Inclusion achievements. We strive to work together with public and private organizations to make Diversity & Inclusion the new normal. We promote our values to our partners and stakeholders and make them a condition for collaboration.
In sum, we:
Advocate for hiring, promoting and developing people of every ethnic group, socio-economic origin, culture, age, religion, gender and sexual orientation as well as people with visible and invisible disabilities.

Denounce any form of discrimination, physical or psychological violence and offenses to human rights.
Our actions cover 4 pillars :
Gender and LGBTQIA+
Disability
Socio-economic & Multicultural Origins
Age & Intergeneration
Discover
What We Believe & How We Act
Our goal is to promote Diversity and Inclusion wherever L'Oréal is present, while respecting local legislations.
Commitments
Open For Business: L'Oréal Reinforces Support For LGBTQIA+ Rights
Open For Business: L'Oréal Reinforces Support For LGBTQIA+ Rights
Our Partners
Commitments
L'Oréal Ranked One of the Most Gender-balanced Companies Worldwide by Equileap
L'Oréal Ranked One of the Most Gender-balanced Companies Worldwide by Equileap
Commitments
L'Oréal celebrates the 10th anniversary of its DisAbility Awards and restates its commitment to people with disabilities
L'Oréal celebrates the 10th anniversary of its DisAbility Awards and restates its commitment to people with disabilities
Commitments
Combating LGBTQ+ Discrimination: A Longstanding Commitment
Combating LGBTQ+ Discrimination: A Longstanding Commitment
Commitments
"Companies are the only places where the victims of domestic violence can speak freely"
"Companies are the only places where the victims of domestic violence can speak freely"
More rights for me, it doesn't mean fewer rights for you.

Margaret Johnston-Clarke

- Head of Global Diversity and Inclusion
Be Inspired
Our Latest News
Back on Top