L'Oréal Adria-Balkan Hub
L'Oréal Adria-Balkan is a subsidiary of the L'Oréal Group, the world's leading beauty company with over 36 makeup, hair, fragrance and skincare brands. A key hub in the area, L'Oréal Adria-Balkan delivers high quality products to many countries of the Adriatic and Balkan regions.
Join us!
Discover
L'Oréal Group
L'Oréal has set itself the mission of offering all women and men worldwide the best of cosmetics innovation in terms of quality, efficacy and safety. Here is a close-up on the Group's latest stories.
For The Planet
Our Strategy & Model
Our Response To Covid-19
Inside our Products
L'Oréal Adria-Balkan (ADBA) is a hub that provides beauty excellence for 9 markets across the Adriatic and the Balkan regions.
Our 3 subsidiaries – L'Oréal Adria in Croatia, Slovenia and Bosnia and Herzegovina, L'Oréal Balkan in Serbia and L'Oréal Bulgaria – are led by a common Managing Director and Management Committee. They distribute our products within these regions as well as in North Macedonia, Montenegro, Albania and Kosovo.
In this area, we employ more than 400 motivated professionals driven by the power of teamwork, close coordination and cooperation.
1997
L'Oréal Group first introduced on the market of the region
400+
employees in Adria-Balkan subsidiaries
#1
beauty company in the regional markets
Contact us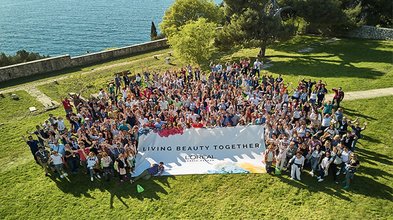 Business hours : 9:00-17:00

Bosnia & Herzegovina:

Tel: +387 33 710 265
Email: reception.bih@loreal.com
Office: L'Oréal ADRIA, Azize Sacirbegovic 1, Sarajevo 7100
Croatia:

Tel: +385 1 6064 920
Email: reception.croatia@loreal.com
Office : L'Oréal ADRIA, Slavonska avenija 1C (MATRIX building), Zagreb 10000
Serbia:

Tel: +381 11 2205 900
Email: reception.serbia@loreal.com
Office: L'Oréal BALKAN, Bulevar Zorana Djindjica 64, Belgrade 11070

Slovenia:

Tel: +386 1 580 09 10
Email: reception.slovenia@loreal.com
Office: L'Oréal ADRIA, Letaliska cesta 29c, Ljubljana 1000
Bulgaria:

Tel: +359 2 819 0610
Email: reception.bulgaria@loreal.com
Office: L'Oréal BULGARIA, Blvd.Nikola Y. Vaptsarov 55, Sofia 1407