At L'Oréal, we have long been committed to making a positive contribution to society but the time has come to accelerate our efforts. We want to demonstrate that companies can be part of the solution to the challenges the world is facing and, to do so, we are allocating 150 million euros to address urgent social and environmental needs.

To address urgent social challenges, we have created L'Oréal Fund for Women, a 50 million euro charitable endowment fund to support on the ground organizations and local charities helping highly vulnerable women. The Fund was renewed in 2023 for three additional years, for an amount of 30 million euros.

On the environmental level, we have decided to dedicate 100 million euros to impact investing.

The L'Oréal Fund for Nature Regeneration
We believe reducing our impact is necessary, but insufficient and that the damage that has already been done needs to be repaired. To help tackle this problem, we want to go beyond our efforts to reduce our impact on biodiversity across our value chain and contribute to repairing natural ecosystems. This is why we are creating the L'Oréal Fund for Nature Regeneration.

As a 50 million euro impact investment fund, it will simultaneously generate positive social and environmental impact as well as economic returns with a single purpose: to support projects restoring degraded marine and terrestrial habitats. More specifically, the portfolio will include projects that support the restoration of degraded land, the regeneration of mangroves as well the restoration of marine areas and forests.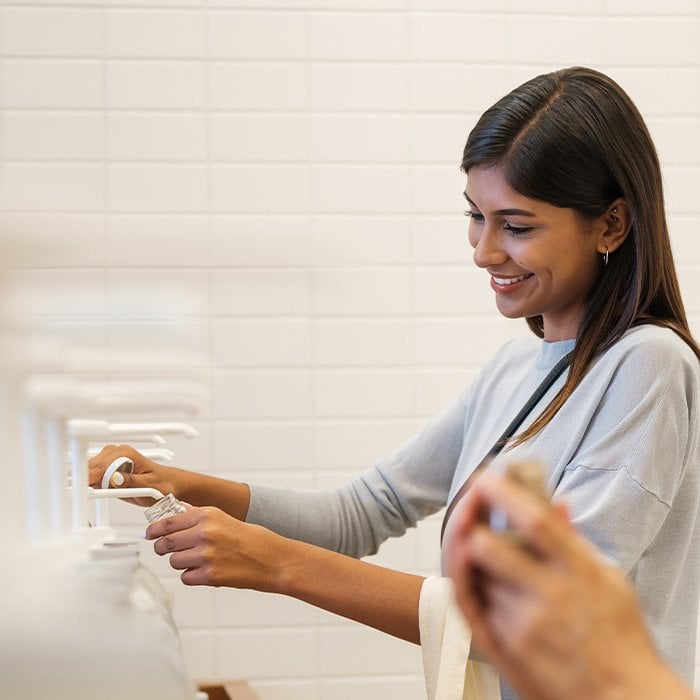 Taking our commitment to promote a circular economy to a new level
Conscious of the urgent need to reduce plastic pollution, one of today's most pressing environmental issues, we are continuing our efforts to reduce single-use plastics and plastic waste.
To do this, we are creating the Circular Innovation Fund, a 50 million euro fund that will finance innovative projects in the field of recycling and the management of plastic waste.
We are aiming for breakthroughs: our ambition is to accelerate the development of innovative, responsible solutions and the creation of new business models that will help promote a more circular economy.
Back on Top