Create The Beauty That Moves The World
The desire for beauty has existed since the beginning of humanity.
It's a universal aspiration which crosses time, countries, and cultures.

Beauty is a powerful force that moves us.

We know that beauty is more than just looking good.
Beauty gives us confidence in who we are, in who we want to be, and in our relationships with others.

For over a century we have been dedicated to one sole vocation: creating beauty.
We remain true to the pioneering spirit of our founder and enjoy the unwavering support of his family, who have always accompanied our development.

Our goal is to offer each and every person around the world the best of beauty in terms of quality, efficacy, safety, sincerity and responsibility to satisfy all beauty needs and desires in their infinite diversity.

Because beauty is a permanent quest, we harness the power of our innovation to continually enhance the performance of our products and services.
Because we value diversity, we leverage each of our brands to celebrate all expressions of beauty.
Because we strive to be exemplary with a long-term vision, we anchor our actions in our strong values and demanding ethical principles.

And because we are the global leader in beauty, we are aware that everything we do can have a meaningful impact.
Therefore:
We act to shape the future of beauty by leveraging the best of science and technology, increasingly inspired by nature.
We act to drive social innovation by offering the best working conditions, training, and social protection for our employees.
We act to build a business with inclusivity at its heart by ensuring we are as diverse as the people we serve.
We act to nurture lasting partnerships with our clients and suppliers based on mutual trust and collaboration.
We act to create value for all our shareholders, by sustaining a robust business model.
We act to champion the cause of women and to strengthen the communities with which we engage.
We act to protect the beauty of the planet by fighting climate change, respecting biodiversity and preserving natural resources.
At L'Oréal, we share a common purpose to:
Create the beauty that moves the world
We are committed to preserving our planet's beauty.
As a global beauty leader, we have an enormous capacity to take real steps to safeguard biodiversity and look after the climate.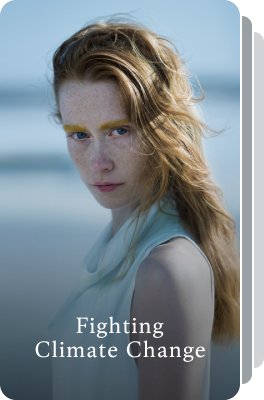 We fight against climate change
We are transitioning to a low-carbon business model and have reduced by 81% the CO2 emissions from our production sites.
By 2025, all our sites will achieve carbon neutrality.
Focus On
For our planet
Discover our sustainability commitment, actions and concrete results as well as the initiatives led by our brands.
Reducing Plastic Packaging
Reducing Plastic Packaging
Brands
YSL Beauty's Ourika Community Gardens: a Responsible Vision of Beauty
YSL Beauty's Ourika Community Gardens: a Responsible Vision of Beauty
Solidarity Sourcing Program
Solidarity Sourcing Program
See More
Brands
Biodiversity Protection at the Heart of Lancôme's Approach
Biodiversity Protection at the Heart of Lancôme's Approach
For Beauty With No Animal Testing
For Beauty With No Animal Testing
We believe that every single person has the power to move the world and that human beings are the true drivers of progress.


We create beauty for and around people, as we help to build our shared future.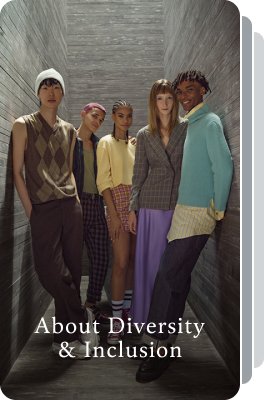 We strive to be as diverse as the people we serve
We speak up for beauty without borders or barriers. We believe in beauty that gives everyone a space for self-expression and that is enriched by differences, reflecting the diversity of our world.
We are working today to imagine the beauty of tomorrow.


By harnessing nature-inspired science and constantly pushing back technological boundaries, we are proposing a new vision of beauty.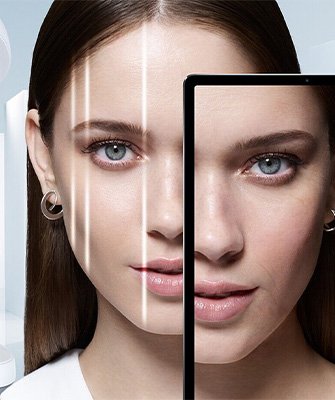 Innovating for people: empowering and making possible each and every aspiration for beauty
There are as many forms of beauty as there are people on Earth and it is our mission to provide a range of cosmetic experiences that acknowledges this diversity and individuality. Our goal is to address all of our customer's needs and desires, to allow them express themselves fully.
Discover
Beauty that is tailor-made for you
From skin diagnostics and virtual try-ons to personalized or bespoke products, the best beauty makes your life easier.
Brands
With Le Teint Particulier, find the perfect foundation for every skin tone
With Le Teint Particulier, find the perfect foundation for every skin tone
Science and Technology
SkinConsult AI Vichy
SkinConsult AI Vichy
Science and Technology
YSL Rouge Sur Mesure: A Beauty Tech Innovation Powered By Perso
YSL Rouge Sur Mesure: A Beauty Tech Innovation Powered By Perso
Brands
Garnier Hair Color Services: At-home Access To The Best Color Advice
Garnier Hair Color Services: At-home Access To The Best Color Advice