Provocative couture. Unexpected elegance. Conceptual glamour. These are the creative pillars of Viktor&Rolf. With Haute Couture as their ultimate laboratory for expression, Viktor&Rolf's iconic collections present the explorations of their artistic prowess. Flowerbomb is the iconic, transformative weapon that with its profusion of flowers has the power to make everything seem more positive.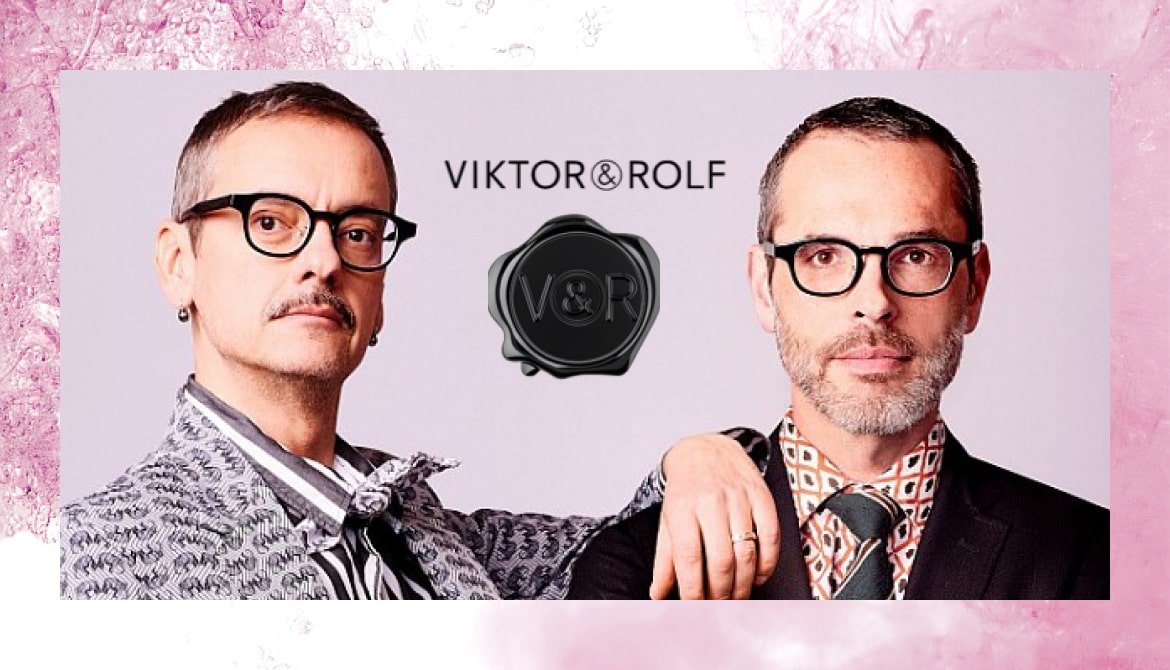 Fragrance is like an aura, an extension of yourself - clothes are too, but fragrance addresses different parts of the brain. Through fragrance, one can communicate without speaking, triggering memories and emotions

Viktor Horsting & Rolf Snoeren

Brand Designers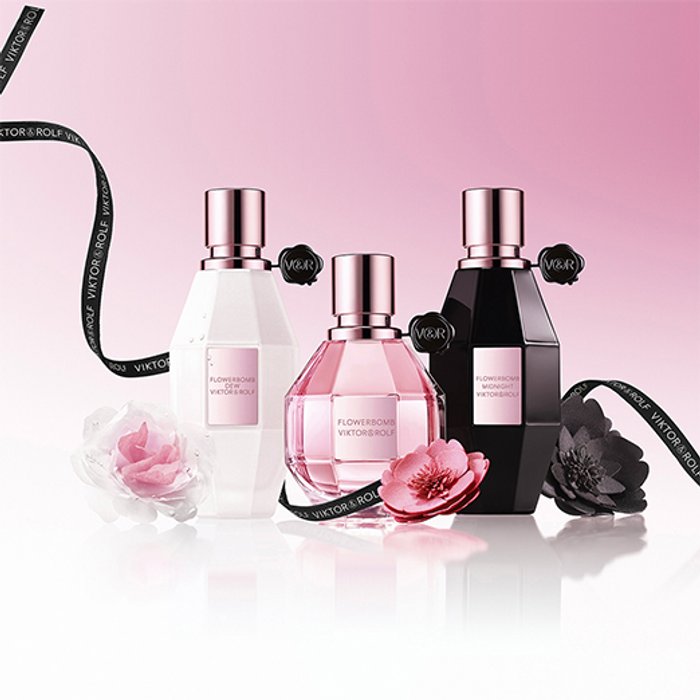 Choose your flower power
The Flowerbomb Collection offers a Choose Your Flower Power range with Flowerbomb Dew, the iconic Flowerbomb Eau de Parfum, and Flowerbomb Midnight. A collection of flower explosions with the power to transform everything into something more beautiful and sexy. From a drop of fresh flowers with the power to reveal natural glow with Flowerbomb Dew to a floral explosion with the power to amplify femininity with Flowerbomb to the mysterious floral sensation with the power to reveal sensuality with Flowerbomb Midnight, the collection offers a universe for transformational Flower Power.
Viktor&Rolf Fragrances
Viktor&Rolf Fragrances is born from the designer's Viktor Horsting & Rolf Snoeren desire to be able to transform anything into something positive and beautiful, in a very theatrical way. In collaboration with our designers, we've created 2 fragrance collections. The Flowerbomb fragrances are embodied by our muse, the rising actress Anya Taylor-Joy, and the Spicebomb collection is revealed by the talented singer Jacob Whitesides.

Thanks to our glamorous weapons, Flowerbomb and Spicebomb, we succeed in offering unique floral and explosive sents that make Viktor&Rolf Fragrances real couture fragrances.
Guillaume De Lesquen
Designer Brands Fragrances Worldwide President
Enter a world bigger than life

Spicebomb Night Vision
First launched in 2012, Viktor&Rolf Spicebomb is an explosive and extrovert oriental, a woody and spicy composition. In 2019, Viktor&Rolf revisit their iconic masculine fragrance in a new opus: a green fusing freshness vies in the composition against the most charged black spices. The latter darkening, the former lightening, the power is in their contrast. Introducing Viktor & Rolf Spicebomb Night Vision.
Viktor&Rolf Spicebomb Night Vision: a film by Inez & Vinoodh, starring Jacob Whitesides. The artist born digital, Jacob Whitesides is a Tennessee-born musician. Referring to hugging his fans as 'therapy', he's the singer that both male and female fans feel close to. A natural match for the digitalized generation.