Maison Margiela is a French fashion House, founded in Paris in 1988 by Belgian designer Martin Margiela. Both masculine and feminine, oftentimes fusing the two genders, the House takes a cerebral approach to deconstructing, reinventing and redefining men's and womenswear silhouettes.

Maison Margiela's first fragrance, Replica, in partnership with L'Oreal was introduced in 2009 and remains an iconic best seller today with scents that resonate with everyone's imagination. Irreverent names such as Lazy Sunday Morning and Beach Walk, re-transcribe the scents of our collective memory.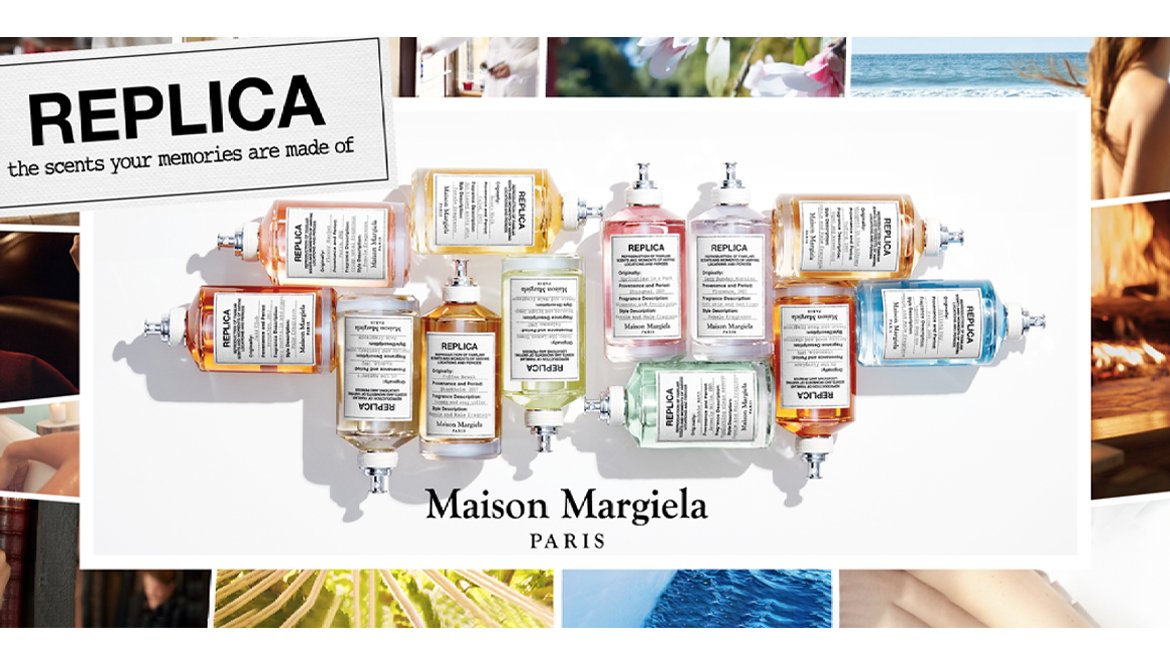 REPLICA, the scents your memories are made of.
Fragrances are intrinsically linked with memories.

Our REPLICA fragrances are designed to replicate all the feel-good sensations of our happiest memories. Inspired by the eponymous collection of clothing and accessories, the REPLICA Collection of Fragrances was introduced in 2012. Each fragrance instantly evokes moments and locations. Emotional souvenirs recalling sensory experiences and positive emotions that echo our own personal history as well as the collective unconscious.

REPLICA has a purpose that is unique and universal:
- Authenticity: reflected in REPLICA's values and codes: minimalism, craftsmanship, naturality.
- Universality: sourced from the most universal, happiest emotions and sensations of personally cherished memories shared by all
- Escapism to the very special, our so unique destinations where those memories were made.


More than ever, REPLICA is the brand that transports you out of today's harsh reality into the bygone times of reassuring happy memories.
Guillaume De Lesquen
Designer Brands Fragrances Worldwide President
"Sometimes you just have to close your eyes to be transported to the other side of your own world. Inspired by those ephemeral moments that we would like to keep a trace of forever, I use all my senses to capture the elusive for Replica!"

Maurice Roucel, Matcha Meditation's co-perfumer
The most memorable collection of fragrances