Respecting Human Rights
Because Beauty for All includes respect for everyone's rights
Human rights might seem like an abstract subject, but respecting human rights means respecting and defending the dignity of each and every human being all over the world.
The international community, through the United Nations, agreed on 30 Human Rights, including the right to life, liberty and security, but also some basic social and economic rights, such as the right to fair and favorable conditions of work, and to living wages.
As a company, we have an impact on people, communities and the planet, and it is our responsibility to ensure that we respect Human Rights in everything we do, and to have positive impacts where we can.
Focus On
Human Rights Commitments
L'Oréal's employees work hard on human rights issues in their day to day. At L'Oréal – as a company, as a community of coworkers and as individual people – we are committed to doing all we can to put a stop to Human Rights abuses, working all together.
Commitments
L'Oréal Stands for Human Rights: Employability Training
1:40
Commitments
L'Oréal Stands for Human Rights: Climate Change and Gender
1:44
Commitments
L'Oréal Stands for Human Rights: Sustainable Sourcing
1:40
Commitments
L'Oréal Stands for Human Rights: Diversity and Inclusion
1:56
Commitments
Why We're Standing Up on Human Rights Day
Why We're Standing Up on Human Rights Day
Publications
.PDF?REV=4DE43CAA5056432F92D6CEA1BE965A99
L'Oréal Human Rights Policy
L'Oréal Human Rights Policy
Download
Human Rights at every level of the value chain
Our commitment is reflected at every level of the value chain and is key to how we do business.
In our responsible sourcing policy, which considers the impact when we source raw materials. In our commitment to protecting the environment and helping people impacted by climate change.
By our Share & Care program which guarantees parental leave, contributing to the protection of children.

In 2017, we adopted our global Human Rights Policy, in line with UN standards.
Employee Human Rights policy
In 2020, we launched our Employee Human Rights Policy, because setting an example starts from within, by assuring universal social standards for the people who make up L'Oréal.
Discover Human Rights Partnerships

We are aware that we cannot tackle this issue alone as we are part of many communities around the world. We also know that when it comes to our stakeholders, we need to listen to those who may be affected. Our Human Rights partnerships help us to reinforce our efforts and to always go further.
Danish Institute for Human Rights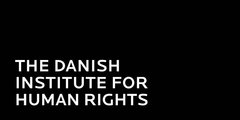 In 2019, L'Oréal signed a partnership with the Danish Institute for Human Rights (DIHR), the independent national Human Rights institution of Denmark, which has a 20-year track record of working with multinational companies on all aspects of Human Rights due diligence. The DIHR completed a gap analysis to identify areas for improvement in L'Oréal's Human Rights program. The aim is to draw from the DIHR's widely recognised expertise and insight to strengthen our Group's initiative.
Fair Wage Network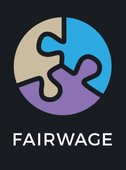 L'Oréal also works with the Fair Wage Network. This NGO will provide the group with a comprehensive and up-to-date database that can be used to define, build and deploy a living wage strategy throughout our operations, for L'Oréal employees and suppliers. Ensuring a living wage means paying workers enough to provide food, housing and basic needs for themselves and their dependents, regardless of the country where they work.
Shift
In 2020, L'Oréal began participation in Shift's Business Learning Program. Shift is the leading center of expertise on the UN Guiding Principles on Business and Human Rights, chaired by Professor John Ruggie. Shift is helping L'Oréal to identify and address its most important Human Rights issues.
Open For Business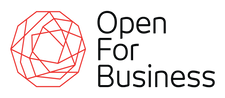 L'Oréal is member of Open for Business, a coalition of global businesses that aims to advance LGBTQIA+ rights globally and to create a global consensus that LGBTQIA+ inclusion is an economic and business issue. This helps build momentum for LGBTQIA+ rights around the world and gives support to businesses operating in markets where these issues are especially urgent.
Discover
Human Rights in Action
Human Rights day-to-day at L'Oréal
Commitments
L'Oréal's Mutual Ethical Commitment Letter
L'Oréal's Mutual Ethical Commitment Letter
Commitments
L'Oréal Is Committed To Achieving Living Wages For All
L'Oréal Is Committed To Achieving Living Wages For All
Brands
L'Oréal Paris Family Stands Up Against Street Harassment
L'Oréal Paris Family Stands Up Against Street Harassment
Commitments
Open For Business: L'Oréal Reinforces Support For LGBTQIA+ Rights
Open For Business: L'Oréal Reinforces Support For LGBTQIA+ Rights
Brands
Abuse is Not Love: YSL Beauty's Stand Against Intimate Partner Violence
Abuse is Not Love: YSL Beauty's Stand Against Intimate Partner Violence
Stand Up Against Street Harassment
Stand Up Against Street Harassment
Commitments
L'Oréal Ranked One of the Most Gender-balanced Companies Worldwide by Equileap
L'Oréal Ranked One of the Most Gender-balanced Companies Worldwide by Equileap
Commitments
L'Oréal Supports a Unique Convention Against Harassment at Work
L'Oréal Supports a Unique Convention Against Harassment at Work
Commitments
'Plants Unlike Any Other' in China
'Plants Unlike Any Other' in China
Commitments
L'Oréal Is Proud To Support The Lgbti Community
L'Oréal Is Proud To Support The Lgbti Community
Back on Top