Welcome to the Exciting World of Kiehl's
Kiehl's was founded as an old-world apothecary in New York's East Village neighborhood over 165 years ago. Our unique and extensive background represents a blend of cosmetic, pharmaceutical, herbal, and medicinal knowledge developed and advanced through the generations.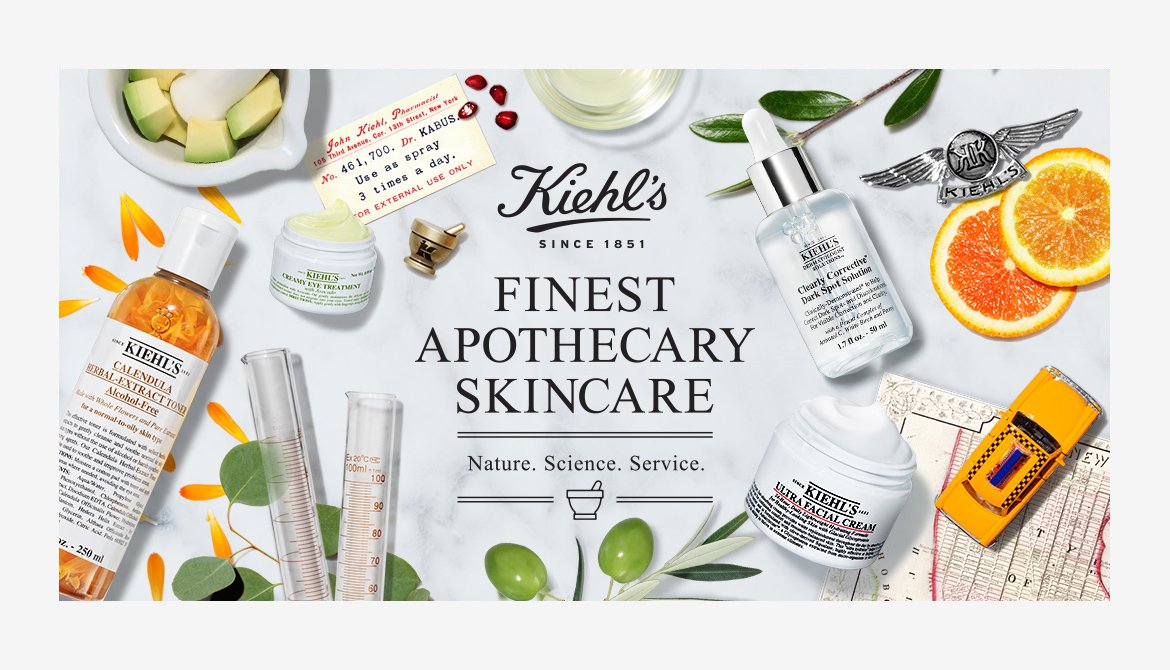 A Note From Our Global President
Kiehl's founding father Aaron Morse once said that 'a worthwhile firm must have a purpose for its existence' and 'to improve in some way the quality of the community to which it is committed.' This mission has always inspired every action we take as a brand. Launched in 2018, Kiehl's Future Made Better platform celebrates our ongoing commitments to sustainability and philanthropy.

Since 2009, Kiehl's has recycled over 11.2 million products globally. True to our mission, we make it a priority to support community causes and have donated to organizations all over the world.

In 2020, 98% of our skincare formulas will contain at least three renewable raw materials, and we'll begin using more sustainable materials and renewable energy in all of our stores. By 2025, we are working towards 100% of Kiehl's products to be made with recyclable materials, and we will continue supporting our global communities through our Kiehl's Gives platform.

We are constantly evolving and improving because we believe our patrons, communities, and planet deserve products that are Made Better. Better is where we began in 1851 – but better has no end.

Leonardo Chavez
Kiehl's Global President
We are committed to a future made better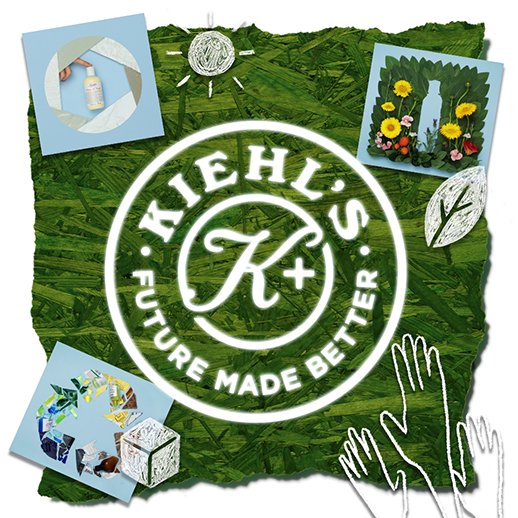 Since 1851, we've always strived for better – from responsible formulations, packaging & manufacturing to supporting our communities and reducing our environmental impact. Around the world, we are committed to a Future Made Better.

Responsible Formulation
We create products using ingredients selected for quality, safety & efficacy.

Sustainable Sourcing
We partner with famers to support a better way of life.

Responsible Packaging & Manufacturing
We design and produce products without unnecessary energy and materials.

Commitment to Recycling
We maximize the utility of packaging materials and reuse & recycle whenever we can.

Eco-Conscious Retail Design
We opt for sustainable materials and renewable energy in store design.

Kiehl's Gives
We support our community causes: HIV/AIDS research, the environment, and children.