Dermatological Beauty Division
Health is the future of beauty
Dermatological Beauty at a glance
At L'Oréal Dermatological Beauty, our mission is to offer life-changing and sustainable dermatological solutions to all.
The Dermatological Beauty Division is the world leader in dermocosmetics, with international skincare brands recommended by health care professionals and distributed in healthcare outlets worldwide, including, pharmacies, drugstores, medi-spa and e-retailers.
Our brands portfolio is composed of 5 brands originating from France and the USA. The brands offer a range of skincare and haircare products skin answering both pathological needs and demanding aesthetic needs: from dermatological to esthetics skincare and from the most accessible ranges to the most premium ones.
Adding health to beauty
People expect more and more from beauty.
They want beauty that lasts forever.
Beauty that respects who they are and that they can trust.

At L'Oréal Dermatological Beauty we strongly believe it is our responsibility to answer this expectation.
That is why we add health to beauty.
We add health to beauty by carefully selecting ingredients that preserve and strengthen people's skin for a long time.
We add health to beauty by answering everyone's needs with the latest innovations to offer high performance & high tolerance in our products .
We add health to beauty by collaborating closely with the best health professionals.
We add health to beauty by giving everyone the means to manage their skin health.
We add health to beauty by taking care of individuals while respecting people and our planet.

At L'Oréal Dermatological Beauty, we pioneer health and beauty to offer lifechanging and sustainable dermatological solutions to all.
Myriam Cohen-Welgryn
President - L'Oréal Dermatological Beauty
All you want to know about our ingredients

Questions about the composition of our products? Discover all our answers about our ingredients (quality, safety) and our glossary.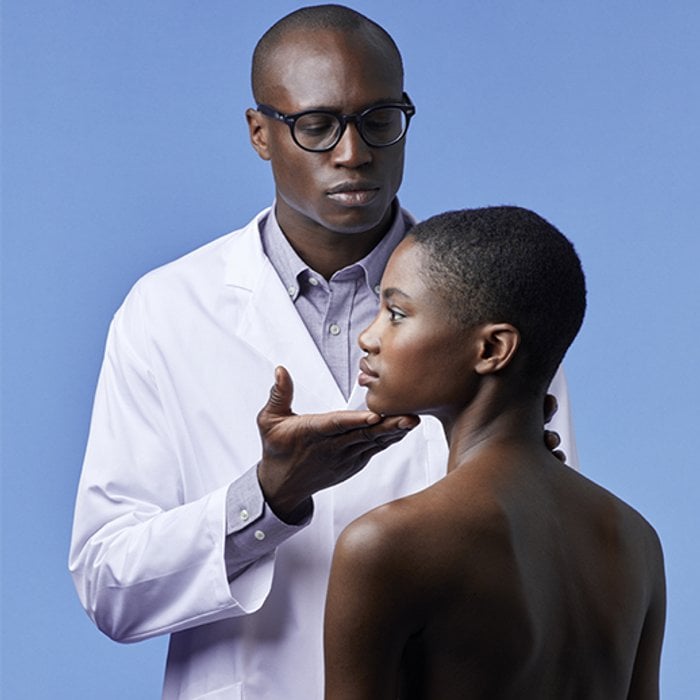 A strong expertise in science and beauty tech, a strengthened partnership with healthcare professionals, a commitment to social causes
Our brands can rely on innovations based on scientific advances, such as the microbiome and the exposome and on services linked to a strong expertise in Beauty Tech. We develop a relationship of trust with more than 250 000 doctors worldwide: dermatologists, pediatricians, esthetic doctors, general practitioners,… This vast network of partners and this proximity allow us to design and test our products, particularly with skin experts such as dermatologists, in order to better meet their expectations and those of their patients. Our partnerships are also expressed by supporting dermatological research, scientific training and the social actions of healthcare professionals themselves. 
Brands
SkinConsult AI by Vichy
Brands
Custom DOSE by SkinCeuticals
Brands
Spotscan by La Roche-Posay
Brands
Fondation La Roche-Posay
N°1
on dermocosmetics market
250k
healthcare professionals partners