Founded in 1931 by Dr. Prosper Haller, Vichy Laboratoires is a brand recommended by dermatologists worldwide, grounded in science, with a dermatological expertise committed to one mission: the quest for skin health. We approach skin health through the lens of exposome science, explaining the impacts of everyday life on our skin. Our environment, lifestyle, habits, hormonal variations are all factors that have an impact on the biological function of the skin. This integrative approach, based on exposome science, is leading our innovations in anti-aging and dermatological haircare solutions. As a pioneer in skin exposome science, we support the development of scientific knowledge and are committed to providing cutting-edge, derm-grade solutions for every skin and scalp issue. We develop efficacy-driven, safe, and reliable innovations that contribute to healthier skin, scalp and hair and, in turn, positively impact people's well-being at every stage of their lives.
At Vichy, we believe that health is vital. And start with the skin. "La santé passe aussi par la peau". Today, Vichy's mission is stronger than ever: to empower you all, women, and men, of different ages and phototypes and help you decode and anticipate the changing needs of skin and scalp at every stage of life.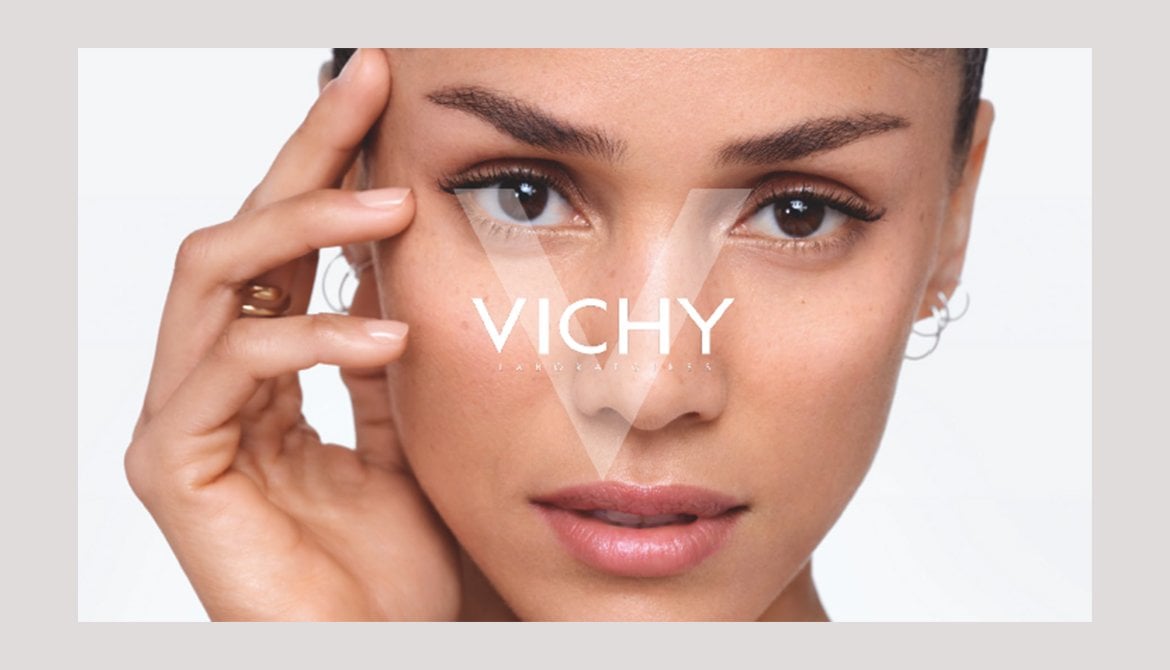 At Vichy, we believe that health is vital. And that it starts with the skin.
I feel honored to join such an inspiring division where health is the future of Beauty. And I'm proud to lead Vichy, an iconic dermo-cosmetic brand rooted in science and at the forefront of medical beauty, recommended by more than 50,000 dermatologists worldwide.
It will now be my duty to push the limits of skin health even further and continue the success story!

VINCENT CHAUVIÈRE

VICHY GLOBAL BRAND PRESIDENT
DISCOVER THE VICHY MANIFESTO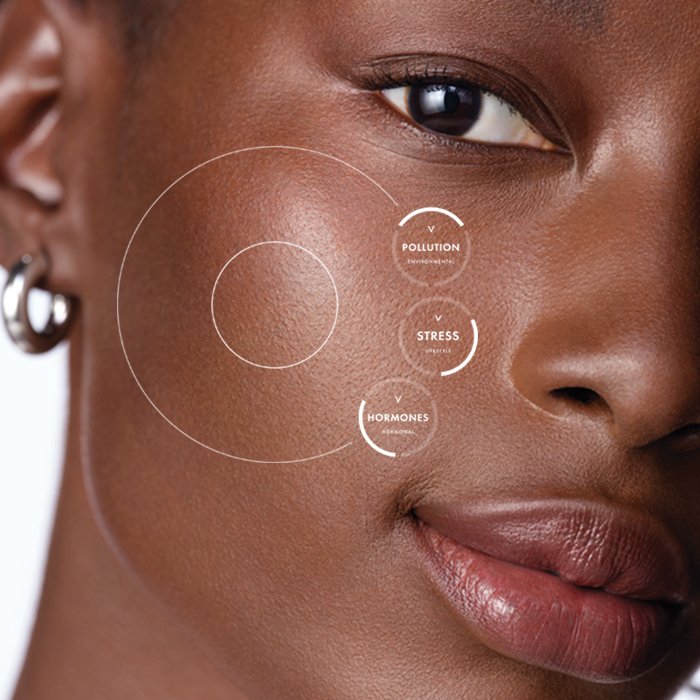 Pioneer skin exposome science
Skin's health has always been a quest for Vichy. Our expertise relies on the comprehensive study of the elements that affect its evolution over time. We now know that a skin condition is the combination of multiple influences: environmental, behavioral, and hormonal. And, above all: it's their cumulative effect that can disrupt the skin's biological functions and accelerate its ageing. In 2016, we turned these discoveries into a pioneering science: Skin Exposome Science.
This science led us to develop a multi-disciplinary approach to dermo-cosmetic, combining Dermatology with other medical fields (Endocrinology, Nutrition, Neuroscience, and Environmental medicine…). Thus, we can address the visible symptoms of certain skin dysfunctions, by prescribing products, which efficacy is tested in real life condition. Our protocols consist of powerful combinations of dermatological actives developed in hypoallergenic formulations, and health habit recommendations endorsed by our multi-disciplinary medical board. This global approach helps women to take action to counteract Exposome factors that accelerate their skin's aging process.
Vichy is committed to gaining a better understanding on Exposome factors and their influence on skin's health, and supports this highly important area of research at the international level through our annual Vichy Exposome Grant.

Use Tech to promote knowledge, and data-driven innovation
Knowledge is power. We are convinced of it. Better knowledge of your skin gives you the power to act at your best to preserve your youthful capital. Thanks to technology, we make our expertise available to everyone.
In 2018, we launched
SkinConsult AI
, an AI-powered skin diagnosis platform based on data gathered from 15 years of research in skin ageing. Its unique algorithm was developed with dermatologists and with our Exposome medical board, to analyze clinical signs of ageing and ageing accelerating factors. This diagnosis offers women an individual skin analysis to provide information regarding their skin priorities and ageing acceleration factors, as well as a tailored prescription to reach skin's visible beauty and vitality.
In 2020, Vichy took Skin Exposome Science one step further by launching
Vichy Connect
, a series of livestream talks hosted by our multi-disciplinary medical experts which focus on the latest dermatological topics such as skin Exposome factors, to help women understand how to transform the future of their skin.