L'Oréal Luxe Division
Providing a unique experience
L'Oréal Luxe at a glance
At L'Oréal Luxe our mission is to provide our consumers the best products and brand experience by making it unique.

Thanks to our strong, balanced and complementary portfolio we are able to meet the needs of every consumer tribe, at every price level.
Our portfolio is composed of 23 brands of which 19 are global brands, including major brands, highly-aspirational and multi-expert, such as Lancôme, Yves Saint Laurent and Giorgio Armani.
A unique experience
In a world of hyper choice, where fears about safety are increasing, where consumers vote everyday through ratings and reviews, we must be different, original and create surprise. We have brands that cultivate this difference to make luxury a unique experience.

Our adaptability to change in that volatile environment and the hyper segmentation of the market have led to a reinforcement of the L'Oréal Luxe winning fundamentals: Strong desirable brands, star products and long-lasting pillars nurtured by superior quality and innovation.

L'Oréal Luxe has incredible strengths which should allow us to win in any environment and the most important one is the teams, which are talented, diverse, committed, passionate in every region, country, department, métiers.
Cyril Chapuy
President - L'Oréal Luxe
All you want to know about our ingredients

Questions about the composition of our products? Discover all our answers about our ingredients (quality, safety) and our glossary.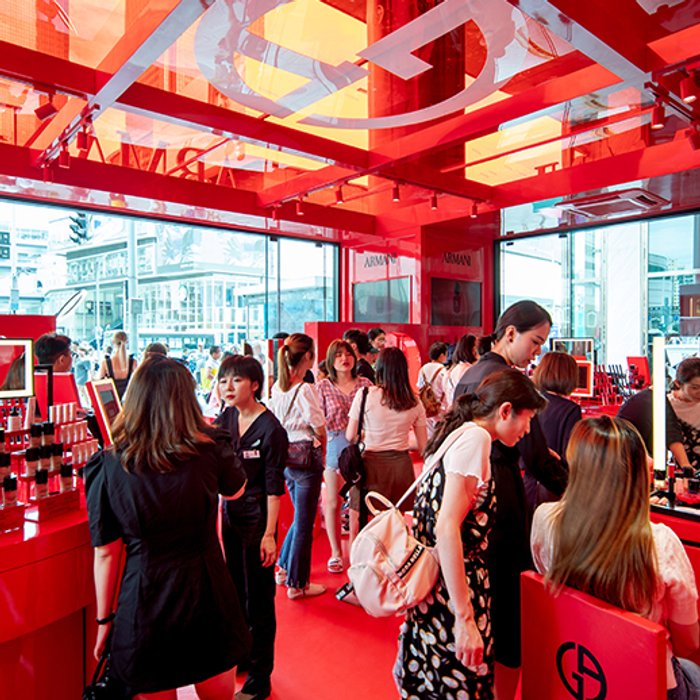 A tailor-made relationship with consumers
In an online and offline purchase journey, the D2C, brands websites and free-standing stores, enhances our direct and privileged relationship with our consumers. It enables L'Oréal Luxe to offer a state-of-the-art brand experience with personalized and exclusive products and services.
Consumers can now enjoy the best our brands have to offer regardless of the distribution channel in which they meet them. It offers us the perfect opportunity to build with consumers a relationship even more personalized, privileged and experiential to create difference and make them feel unique.
Our Ongoing Sustainable Journey
11M
empty products collected for recycling since 2009 through Kiehl's recycling programs across the world.
8
of our international brands offer and develop refillable products in 2020, committed and contributing to waste reduction.
97%
biodegradable base formula in Biotherm's iconic Waterlover Sun Milk, a best-in-class luxury suncare product that respects aquatic environments.

All the L'Oréal Teams around the world are committed to create the best of Conscious Luxury

Cyril Chapuy

L'Oréal Luxe President