Ingredients, Manufacturing, Testing: What Goes Into Designing L'Oréal Products?
Our answers to your questions
For over a century, we have done our best, each and every day, to offer you products that meet the most demanding quality, efficacy, and safety standards.
To answer your questions about where we source our ingredients, what goes into our products, and how we test them, we make full information readily available about our manufacturing processes and our social and environmental impact.

Learn more about our approach and take a peek behind the scenes at L'Oréal.
Our answers to your questions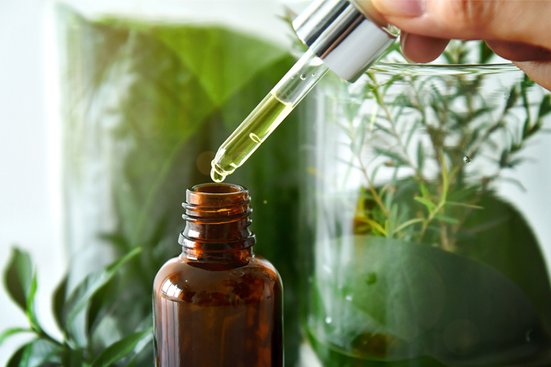 Where do we source the ingredients for our products, and what is their environmental impact?
• Since 2013, as part of the Group's Sustainability Program, we have shared our commitment and advances in sourcing, responsible production, and collaboration with our partners and suppliers.
• Our Product Environmental and Social Labelling gives a precise assessment of these impacts and the steps that we are taking to mitigate them. Our aim is to empower consumers to make informed and sustainable choices. The labelling system was introduced in 2020 for Garnier haircare products and will be extended to all of our rinse-off products by 2022.
What goes into our products?
• Since 2019, the Inside Our Products website has provided clear and straightforward information on the composition of our products and the ingredients they contain. We created the site in partnership with our science and research teams, and the information provided is based on scientific evidence.

The website features an ingredients glossary, which supplies information about where we source different ingredients and what they are used for, and answers any questions you might have.
Inside Our Products is available in 45 countries and in 8 different languages, ensuring that the information is widely disseminated and easily accessible.
How are our products created and tested?
• Thanks to the expertise we have acquired over the past 25 years in sustainable innovation, green chemistry, and biotechnology, and to the new possibilities offered by recent developments in these fields, we are revolutionizing our research and innovation model with Green Sciences. From the responsible cultivation of raw materials to the extraction of nature's best through processes that combine sustainability and high technology, our goal is to implement a virtuous approach. Green Sciences let us create alternatives to petrochemical ingredients and discover new cosmetic benefits without compromising quality or safety.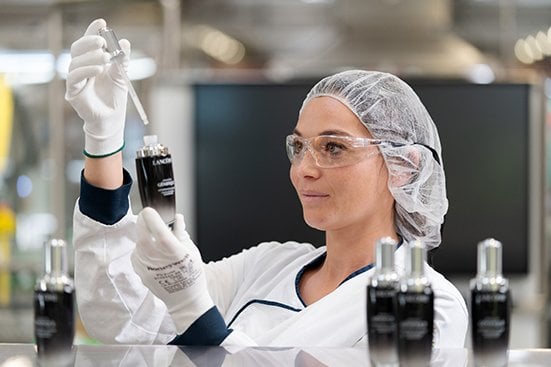 • We pay the utmost attention to ensuring that our products exceed your performance, quality, and safety expectations. This standard of excellence is upheld at every stage in the manufacturing process, and we strive to meet it every day.
Product safety and quality are at the heart of our commitments. Together with high performance, they exemplify our commitment to and respect for consumers. This is what allows us to retain the trust of consumers, build the reputation of our brands and maintain L'Oréal's leadership in this area.
Highlight
Take a peek behind the scenes: from ingredient sourcing to product manufacturing
Product Composition: Our Expertise
Product Composition: Our Expertise
Research Innovation
The Incredible Destiny Of Reconstructed Skin
The Incredible Destiny Of Reconstructed Skin
Product Safety: Our Number One Priority
Product Safety: Our Number One Priority
Our Product Environmental and Social Labelling
Our Product Environmental and Social Labelling
Research Innovation
Environmental Research At The Heart Of Our Approach
Environmental Research At The Heart Of Our Approach
Group
Quality At The Heart Of Our Manufacturing
Quality At The Heart Of Our Manufacturing
"We are committed to marketing products that have proven efficacy and safety, guaranteed by rigorous evaluation methods. Every L'Oréal employee involved in product development, manufacturing, marketing, and sales must seek to achieve total product quality, from its conception to its distribution, even after it has been put on the market."
Excerpt from L'Oréal's Code of Ethics
4 000
Employees: experts in cosmetic formulation, ingredient, and product evaluation, health professionals
> 100
years of knowledge about ingredients, formulas, and products
> 100
efficacy, quality, and safety tests are carried out for each L'Oréal product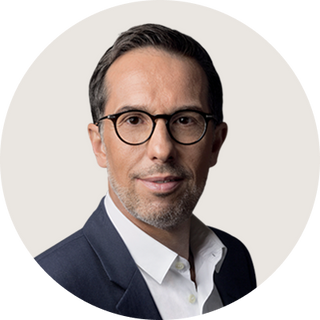 "L'Oréal is committed to the quality of our products by reconciling superior performance, health, and sustainability. Today, we're doing that with the transparency our consumers expect and deserve."
Nicolas Hieronimus,
Deputy Chief Executive Officer, in charge of Divisions
• La Roche-Posay is using QR codes to provide augmented product traceability
Transparency about product composition and ingredient efficacy was already part of the brand's DNA. Still, now it has entered the augmented era thanks to QR code technology. Scan the QR code printed on the packaging of La Roche-Posay's skincare product Lipikar AP + M and get access to a full list of ingredients, along with information about where they are sourced, the product manufacturing facility, and the quality controls performed. This blockchain-based technology ensures total product transparency.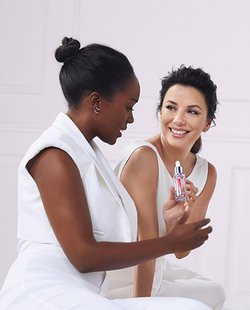 • L'Oréal Paris shows The Other Side of its products
With The Other Side project, L'Oréal Paris provides a platform that can answer all of your questions about the composition of its products and how they are manufactured and tested. Enter the lab, meet the researchers, and find out about L'Oréal Paris's formulas.
Discover The Other Side of L'Oréal Paris
Back on Top