Your title
Your description
Na 26. výroční konferenci International Federation of Societies of Cosmetic Chemists (IFSCC) představily týmy z L'Oréal Research & Innovation své nejnovější vědecké pokroky a formule v oblastech pokožky a vlasů. Klíčovým tématem byly inovace související s vlasy. Čtěte dále a zjistěte, co naši výzkumníci vymýšlejí pro vaše vlasy.
Inovace jsou jádrem všeho, co L'Oréal dělá, od doby, kdy byla společnost před více než sto lety založena. Tento vědecký étos nadále inspiruje týmy Research & Innovation skupiny, které pracují na prohloubení našeho porozumění pokožky a vlasů.
Reakce na očekávání spotřebitelů z hlediska vlasové inovace
Zástupci
společnosti L'Oréal z oddělení Research & Innovation vyzdvihli na konferenci IFSCC práci, která kladla zvláštní důraz na vlasovou vědu. Cílem je nabízet produkty a formulace, které využívají tyto znalosti ke zlepšení výkonu a splnění měnících se očekávání spotřebitelů.
Z tohoto důvodu se týmy L'Oréal zaměřily především na vlasy v celé jejich neuvěřitelné rozmanitosti, od barvených po přirozené, od rovných až po velmi kudrnaté.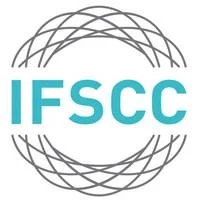 Vlasy: klíčový problém rozmanitosti v kráse
Ve světě, který stále otevřeněji oslavuje rozmanitost krásy, odhadujeme, že 38 % žen má kudrnaté vlasy, tedy typy 3 až 8 na stupnici od 0 do 8 vytvořené naší divizí Research & Innovation.
Věděli jste?
Od vlnitých po kudrnaté, L'Oréal Research& Innovation klasifikuje vlasy do osmi různých kategorií zvlnění, z nichž každá má své specifické požadavky.

Stále více žen má kudrnaté vlasy. A ženy s kudrnatými vlasy mají specifické požadavky na péči. Výsledkem je, že jejich péče a styling jsou mnohem složitější a časově náročnější a za vlasové produkty utrácejí přibližně třikrát více než ženy s rovnými vlasy.

Zároveň spotřebitelé stále více chtějí vyjádřit svou identitu, kreativitu a touhy prostřednictvím svých vlasů. Od kadeří až po narovnání či změnu barvy, vlasy jsou skvělým prostředkem pro sebevyjádření..
L'Oréal: využití vlasových inovací pro spotřebitele a profesionální stylisty
Pro společnost L'Oréal a její týmy je zohlednění těchto potřeb a přání samozřejmostí. To podnítilo závazek porozumět povaze, složení a chování všech typů vlasů a povzbudit úsilí k identifikaci nových formulací a produktů.
Společným tématem všech prací prezentovaných na IFSCC je odhodlání zlepšit celkové porozumění vlasům, aby mohli být spotřebitelé na celém světě se svými vlasy kreativní a zároveň se o ně starat. L'Oréal chce také vlasovým profesionálům poskytovat techniky a produkty, které jim umožní proměnit tato přání ve skutečnost a zároveň nabídnout ze salonu ten nejlepší možný zážitek.