Die Bekämpfung des Klimawandels
Seit mehr als 20 Jahren arbeiten wir daran, die mit unserer industriellen Tätigkeit verbundenen CO2-Emissionen zu reduzieren. Um dies zu erreichen, haben wir die Energieeffizienz in allen unseren Einrichtungen (Gebäude, Anlagen usw.) verbessert, den Einsatz lokaler erneuerbarer Energien wo immer möglich erhöht und die für die Standorte festgelegten Ziele ohne Projekte zum Kohlenstoffausgleich erreicht. Wir haben unsere Strategie für den Einsatz erneuerbarer Energien entsprechend den lokalen Möglichkeiten der Industriestandorte in den verschiedenen Ländern, in denen wir tätig sind, ausgearbeitet: Für die meisten unserer Projekte zur Kohlenstoffreduzierung haben wir lokal erzeugte erneuerbare Energie genutzt oder wir haben direkt unsere eigene erneuerbare Energie produziert (Biomasse, Biomethanisierung, Sonnenkollektoren usw.).
Im Jahr 2017 gehörten wir zu den ersten hundert Unternehmen, die sich Science-Based Targets (SBT), also wissenschaftlich basierte Ziele gesetzt haben. Unser übergeordnetes Klimaschutzziel für 2030 ist die Anpassung unserer Treibhausgasemissionen an das +1,5°C-Szenario. Das bedeutet, dass wir alle unsere Treibhausgasemissionen (Scopes 1, 2 und 3) um 50 % pro Fertigprodukt reduzieren werden. Damit wir dieses Ziel erreichen, haben wir numerische Ziele für jeden Aspekt unserer Aktivitäten festgelegt, um nicht nur unsere Produktions- und Distributionsstandorte, sondern auch die Rohstofflieferkette und die indirekten Auswirkungen im Zusammenhang mit der Verwendung unserer Produkte durch die Verbraucher*innen einzubeziehen.
100%
Bis 2025 werden all unsere Standorte durch die Verbesserung der Energieeffizienz und den Einsatz von 100 % erneuerbarer Energie klimaneutral sein.
-25%
Bis 2030 werden wir Innovationen entwickeln, die es unseren Verbraucher*innen ermöglichen, die CO2-Emissionen, die durch die Verwendung unserer Produkte entstehen, um 25 % im Vergleich zu 2016 zu reduzieren, im Durchschnitt und pro fertigem Produkt.
-50%
Bis 2030 werden wir die mit dem Transport unserer Produkte verbundenen Treibhausgasemissionen im Vergleich zu 2016 um durchschnittlich 50 % pro Fertigprodukt reduzieren.
-50%
Bis 2030 werden unsere strategischen Lieferanten ihre direkten Emissionen (Scopes 1 und 2) absolut gesehen um 50 % im Vergleich zu 2016 reduzieren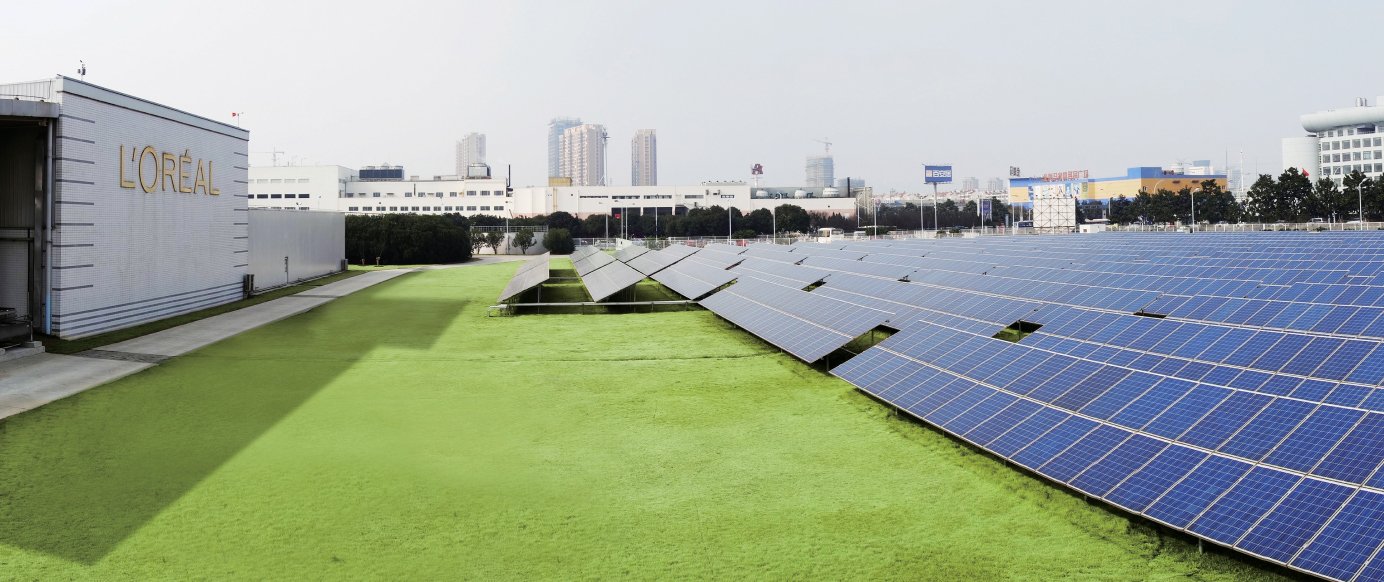 Was wir bisher erreicht haben
-81%
Seit 2005 haben wir die CO2-Emissionen unserer Werke und Distributionszentren im Vergleich zu 2005 absolut um 81 % reduziert, während das Produktionsvolumen im gleichen Zeitraum um 29 % gestiegen ist.
72
Ende 2020 verfügte L'Oréal über 72 klimaneutrale Standorte (d. h. sie nutzen 100 % erneuerbare Energie), darunter 19 Fabriken.
Kohlenstoffarmes Wachstum: Unsere Strategie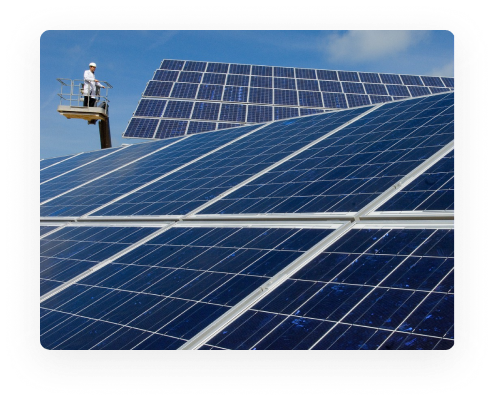 Um seinen ökologischen Fußabdruck zu reduzieren, verfolgt L'Oréal einen zweigleisigen Ansatz. Erstens hat der Konzern die Emissionen seiner Industriestandorte im Vergleich zu 2005 um 81% reduziert, indem die Treibhausgasemissionen der Werke und Distributionszentren gesenkt wurden, erneuerbare Energien zum Einsatz kamen und die Energieeffizienz verbessert wurde. Im gleichen Zeitraum stieg das Produktionsvolumen um 29 %. Dies zeigt, dass L'Oréal wirtschaftlichen Erfolg mit dem Engagement für ehrgeizige Klimaschutzmaßnahmen verbinden kann.
Entdecke
How we Create the Beauty that Moves the World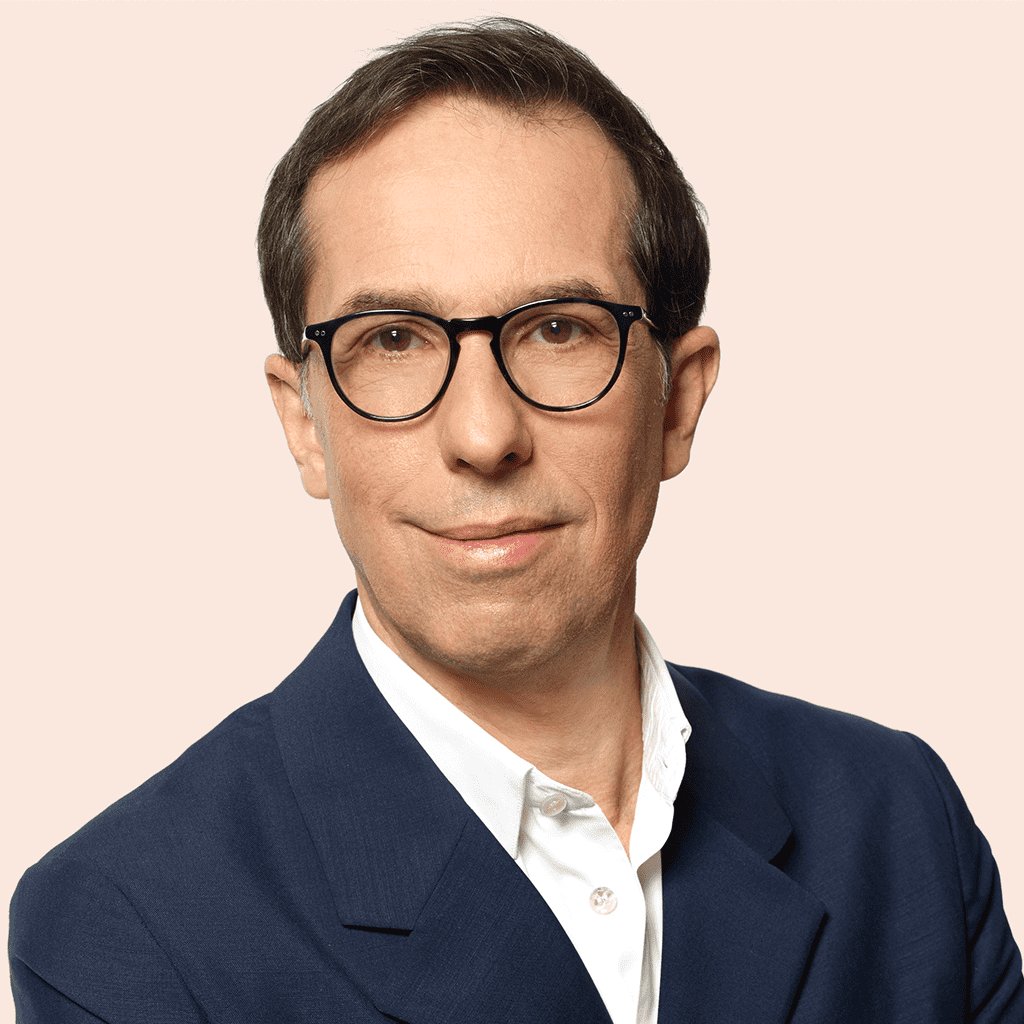 Nicolas Hieronimus
Stellvertretender CEO von L'Oréal, verantwortlich für die Divisionen
Seit über einem Jahrhundert widmen wir uns ausschließlich der Schönheit. Unser Ziel ist es, jedem Menschen weltweit die besten Produkte im Hinblick auf Qualität, Wirksamkeit, Sicherheit, Transparenz und Verantwortung anzubieten und alle Bedürfnisse und Wünsche rund um die Schönheit zu erfüllen.