L'Oréal Citizen
The Employee Citizen Engagement Program
L'Oréal has a long tradition of employee community volunteering initiatives. Since 2010, the Citizen Day has allowed L'Oréal employees to dedicate a full day of their work time to supporting a non-profit social or environmental organization.
Since then, L'Oréal has continued to innovate in terms of employee citizen engagement programs and has developed L'Oréal Citizen, a program that offers the possibility to contribute to causes through different ways: calls for projects, skill-based sponsorship, and payroll giving.
​In 2020, with the global pandemic, the 11th edition of the Citizen Day was primarily a digital event, except in China and Taiwan. A lot of countries were able to adapt their engagement program, enabling their employees to get involved through a variety of remote initiatives.
19,000
hours volunteered in 2020, mostly through virtual volunteering initiatives carried out by our employees during the Citizen Day's 11th Edition
315,000
euros donated in 2020 to non-profit organizations thanks to our Payroll Giving program, in 7 countries
275
non-profit organizations supported in 2020 in 24 countries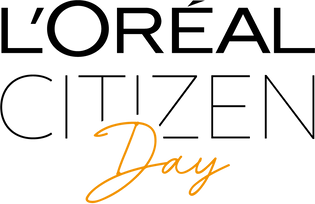 Every year since 2010, L'Oréal has been giving employees worldwide the opportunity to devote an entire day during their work time to supporting non-profit social and environmental organizations. Employees can get involved in various initiatives, such as renovating non-profits' premises, supporting young social entrepreneurs or collecting waste.
In 2019, for the 10th edition of the Citizen Day, a total of 27,600 employees volunteered, helping 969 non-profit organizations in 61 countries. This represents 156,200 hours volunteered.
In 2020, in spite of the global pandemic, 7,587 employees were able to volunteer, through new digital initiatives that complied with sanitary rules.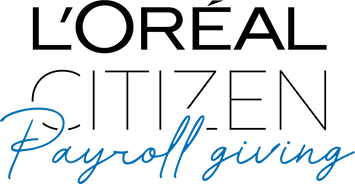 Launched in 2018 in France, the Payroll Giving program allows employees to donate the cents from their paycheck to a non-profit organization.
In France, this donation can be supplemented with an additional donation ranging from 1 to 10 euros. L'Oréal doubles employees' donations, up to an amount of €100,000 every year. In 2020, €204,263 were distributed to 7 non-profit organizations through this initiative (L'Oréal's matching contribution included). For instance, the total amount of donations to Planète Urgence has made it possible for the organization to plant 102,000 trees since the beginning of the partnership.
To date, 7 countries have already adopted the Payroll Giving system, including the US, where $64,305 were collected (L'Oréal's matching contribution included).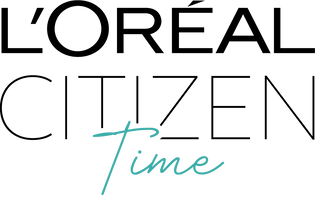 In France, the Fondation L'Oréal supports employees that are involved in the non-profit sector through the Citizen Time program: this is an internal call for projects whereby employees can receive a financial endowment to support a project led by a non-profit organization.
Since its launch in 2014, this program has helped to support 157 non-profit organizations.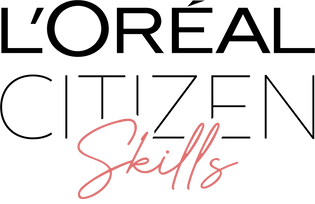 Launched in France in 2019, the Citizen Skills pilot program is a skill-based sponsorship program allowing employees to help non-profit organizations during their working hours.
They can dedicate 2 to 6 days to the organization and share their expertise in marketing, project management, digital strategies, human resources or accounting.
"Having a positive impact on society and supporting disadvantaged communities is a source of pride for all our employees across the world. L'Oréal believes that it is its responsibility to provide employees with the means to take action and to provide a valuable contribution, because every action helps when it comes to today's social and environmental challenges."
Alexandra Palt
Executive Vice-president – Chief Corporate Responsibility Officer And Executive Vice- President of The Fondation L'Oréal
Back on Top