Yichang Waterloop Plant: A Journey Towards Sustainable Factories
Producing more, while producing more sustainably
Acting on commitments to reduce its global footprint and respect planetary boundaries, L'Oréal is transforming its factories to combine increased production with environmental sustainability. In 2021, the Yichang plant in China adopted the waterloop system which enables the water needed for industrial production to be recovered, treated, and then reused in a loop.
As a global Beauty leader, L'Oréal is working constantly to reduce its environmental impact, particularly by managing water resources sustainably. The Yichang plant, which is focused on manufacturing make-up products for the L'Oréal Paris, Maybelline, and Yue-Sai brands, is the latest example of how the Group is standing by its commitments. The 400-person facility is our first waterloop factory in North Asia.
A waterloop factory to manage water sustainably
In 2017, the Burgos plant in Spain became the Group's first waterloop factory. By setting up a closed loop that recovers and recycles the water used for production, the waterloop process enables plants to be self-sufficient in terms of the water needed for their industrial processes. Waterloop factories draw water only to meet human consumption needs and for use as a raw material in product manufacturing.

At Yichang, managing natural resources – especially water resources – as effectively as possible has been part of how the plant has operated from the very outset. Yichang Plant Director Emy Lu explains: "The plant has always strictly implemented the Group's resources and energy efficiency targets by implementing multiple initiatives, including enhancing awareness of water-saving among employees, improving cleaning efficiency, and reusing water for gardening for instance. In 2020, the plant's water consumption was reduced by 85% compared with 2005."
Managing water sustainably – our commitments for 2030
By 2030, 100% of the water used in our industrial processes will be recycled and reused in a loop.
In 2030, all our strategic suppliers will use water sustainably in the areas where they operate.


Find out more about how we manage water sustainably
Investments since 2019 have gradually enabled the factory to embrace the waterloop system. The closed loop and the water recovery and treatment system were trialed in 2020, and in June 2021, Yichang became waterloop certified.
As a result, the facility saves 16,758 tons of water on average every year, equivalent to the annual water consumption of 93 households (based on 180 tons per household annually). The amount of water consumed to manufacture a product was thus cut by 1.1 liters on average between 2005 and 2021.
Keeping up the efforts
Yichang's push to reduce its environmental footprint and manage water better is even more necessary because the Asian market is expanding rapidly.
A detailed water consumption study was carried out to identify other potential sources of savings. The cooling tower, which consumed over 20% of the water used by the facility, was replaced in April 2021 by an air cooler, a switch that saved approximately 4,500 tons of water in 2021.
Employee buy-in is also critical to a successful policy.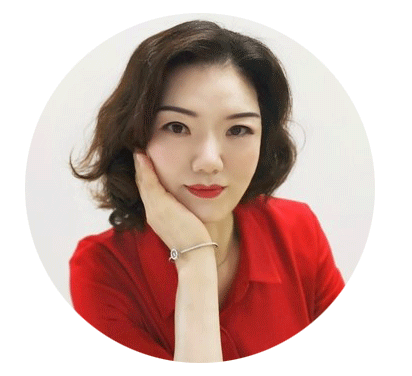 "The Yichang plant will accommodate growing demand for make-up and skincare products with an expansion that will double capacity, which means more recycled water will be needed. We will therefore continue to prioritize efforts to optimize the management of water consumption. We still have opportunities on improving skid cleaning efficiency and building a stronger environment protection culture including water saving".
Emy Lu, Yichang Plant Director
Back on Top