L'Oréal Caribe partners with Gustazos to launch e-commerce platform Gustazos Beauty
L'Oréal, the world's leading beauty company, has created partnerships with major names in e-commerce across the globe, to go even further in terms of availability, and to help consumers find its products on their favorite platforms. In Puerto Rico, L'Oréal Caribe and Gustazos have announced a partnership to create an e-commerce platform, Gustazos Beauty, where for the first time, beauty enthusiasts in Puerto Rico have a one-stop shop access to L'Oréal brands, including cosmetics, skin care, hair care, hair color, and fragrance.
"L'Oréal Caribe's mission with Gustazos Beauty is to provide consumers a unique shopping experience, with a wide variety and range of categories and products within the platform, powered by local distribution and fulfillment processes, with at-home delivery in less than 48 hours", said Dave Hughes, General Manager for L'Oréal Caribe. "Our partnership with Gustazos is an example of how L'Oréal contributes to the local economy, we are committed to supporting local commerce and finding new solutions for our consumers", added Hughes.
"Gustazo's new partnership with L'Oréal Caribe allows us to offer an enhanced shopping experience to our consumer database. Gustazos Beauty has a different approach, with a focus on product details and showcase in a modern and sophisticated way. Gustazos Beauty emerges as an innovative platform where beauty enthusiasts can select from multi-category brands and products, carefully curated content, and a new navigation experience", said Gustavo Villares, Chief Executive Officer at Gustazos.
Consumers can now attain their favorite beauty products from the comfort of their home and have them delivered in less than 48 hours. With every purchase, customers will earn 15% credit back towards Gustazos Beauty or other Gustazos promotions. As part of the benefits of the platform, the customer will receive promotional samples of products with each purchase. At Gustazos Beauty, consumers can order online their favorite L'Oréal brands, including L'Oréal Paris, Garnier, Maybelline, Essie, Carol's Daughter, Ralph Lauren, Giorgio Armani, YSL, Vicktor & Rolf, Lancôme, Matrix, Mizani, Biolage, Pureology, CeraVe, and La Roche Posay.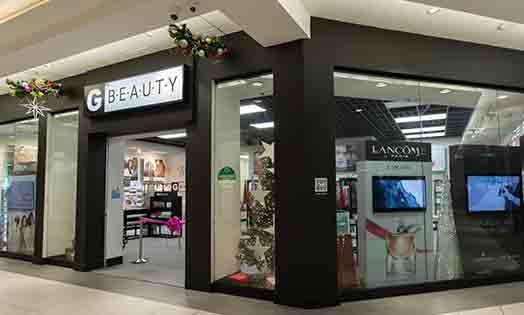 Just in time for the holidays, L'Oréal Caribe and Gustazos announce the opening of their Gustazos Beauty store at San Patricio Plaza in Guaynabo, where beauty enthusiasts have one-stop access to a variety of L'Oréal brands, including cosmetics, skincare, haircare, hair color and fragrances.
The experience at the Gustazos Beauty store is completely digital and touchless, where the consumer selects their products and payment is through the online platform. The cosmetics area has the digital technology of 'Virtual Try On'. Each product has a QR Code where the consumer can scan with their mobile phone, and it takes them to the Gustazos Beauty platform to select their product and complete the purchase process.
The Gustazos Beauty store offers benefits for consumers, including gift wrapping service, 15% in Gustazos credits for future purchases, gift with purchase promotion and free product samples.
"The arrival of GBeauty to San Patricio Plaza adds great value to the offerings for our guests and allows us to continue supporting local commerce. We are very happy with this partnership, which is a completely innovative and ideal concept for these times, which in addition to having one-stop access to all L'Oréal products, the store provides a "touchless" purchase experience. We thank Gustazos and L'Oréal for having placed their trust in us to open their first store here," said Eng. Adolfo "Tito" González, president of Empresas Caparra, the parent company of San Patricio Plaza.
The Gustazos Beauty store is located near the south west entrance of San Patricio Plaza, steps from Banco Popular, and the hours of operation are Monday through Saturday from 10:00 am to 7:00 pm and Sunday from 10:00 am to 6:00 pm.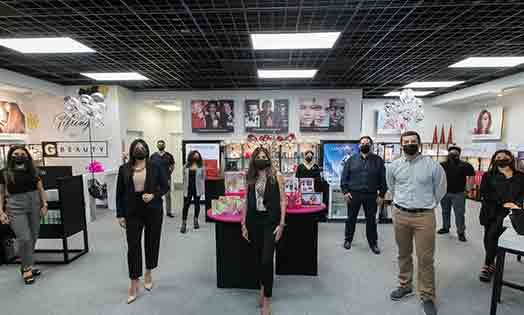 Your title
Your long text here
Your title
Your long text here
Back on Top