L'Oréal Saudi Arabia's Hairdressing Academy graduates first cohort of 23 Saudi female students
L'Oréal Saudi Arabia's Hairdressing Academy graduates first cohort of 23 Saudi female students.
•Hairdressing academy in Riyadh opened in 2021 to empower Saudi women and help build local talent.
•Graduates have an opportunity to work at L'Oréal partner salons across the Kingdom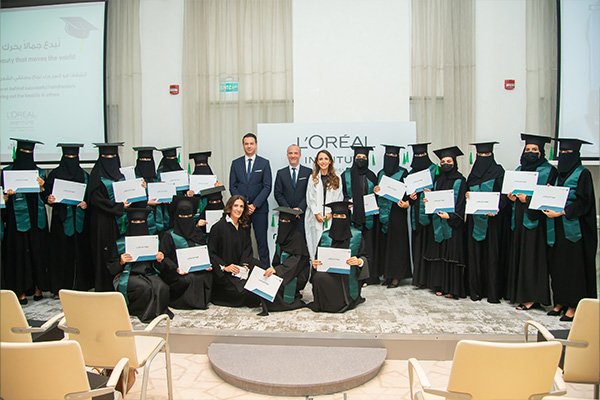 The first cohort of 23 Saudi graduates from the L'Oréal Professionnel Hairdressing Academy are paving the way to building local capacity in the Kingdom's hairdressing industry.

Established in Riyadh in 2021, L'Oréal Saudi Arabia's academy offers a Ministry of Education accredited 'Hair Styling and Haircare Vocational Training Program' to train and certify women as professional hairstylists with the aim of raising the standards of the industry. The program supports Saudi Arabia's 2030 vision to empower Saudi women, develop the small and medium business sector, and diversify the economy.

The students graduated at a ceremony held at the university last week and will start working at L'Oréal partner salons across the Kingdom. One of the graduates has been selected to teach the course at the academy.
Ossama Ogla, General Manager of the Professional Products Division for L'Oréal Middle East says: "We've had a very successful start to building the local Saudi talent with 78 percent placements of our gradates at partner salons across the Kingdom within the first year of opening the academy. This is a testament to the vast potential and interest among the enterprising women of the country who are keen to raise the quality of services and contribute to the growth of the hairdressing industry in KSA."

The Academy curriculum is led by Micheline Nawfal, Head of Education at L'Oréal Professionnel Saudi Arabia. The program has eight comprehensive modules in a methodological and structured format, completed over a course of six months. The course is divided into 400 hours of theoretical and practical skills classes in colour, cutting, styling, and salon business development, inspired by international outlook and trends. Prior to graduating, students are offered the opportunity to complete 112 hours of practical training in an independent salon, bringing them the best that the industry has to offer.
Patricia Freiha, Business Unit Director, L'Oreal Professional Products Division, Saudi Arabia, says: "This academy delivers on our commitment to nurturing Saudi talent in the Kingdom by equipping them with the practical expertise, and honing their interpersonal skills and business acumen to thrive in the hairdressing industry. Our educational institute aims to create an environment where these highly driven women can grow and succeed."

L'Oréal Saudi Arabia also supports graduates by providing opportunitites to full-time position in its partner salons across KSA, along with the possibility to become teachers at the academy, which is part of its commitment to consolidate a sustainable learning system that develops the Saudi Hair professionals of tomorrow.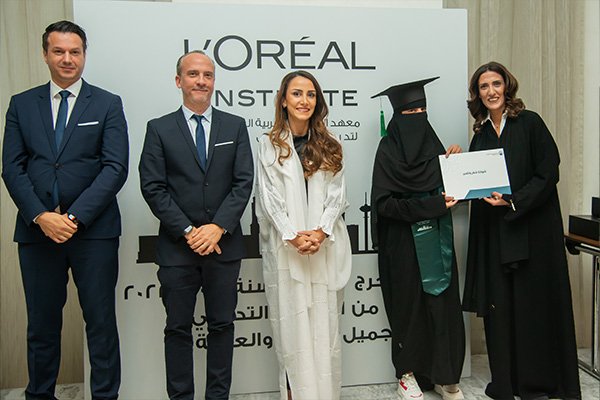 Back on Top