For Women in Science 2022 : Angela Nieto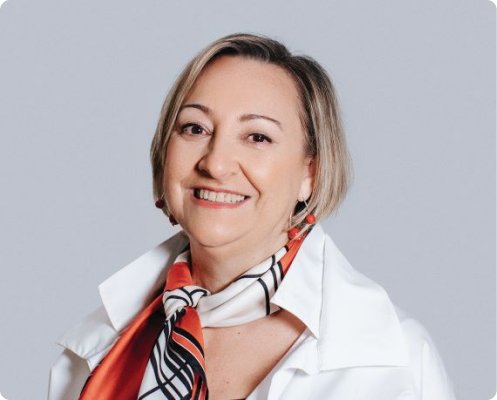 Embryology and Biomedicine - Laureate for Europe
Professor at the Institute of Neuroscience (CSIC-UMH), San Juan de Alicante, Spain
Forging ground-breaking discoveries in embryonic development to better treat cancer.
Professor Nieto is awarded for her fundamental discoveries in embryonic development, which have paved the way for understanding how cancer extends to other organs and forms metastases, the secondary tumours that cause more than 90% of cancer-related deaths. In particular, she explores how cells change identity in the embryo to disseminate and form different tissues. This in turn stands to illuminate how cancer spreads and inform better therapeutic strategies.
"I hope that together we can make cancer a fully treatable disease," she says. "We must remember that cancer means hundreds of different diseases, some of which already have a far better prognosis than they did two decades ago, but there is still a long journey ahead. Beyond this, I dream of science enabling us to maintain our planet as a place to live and grow old in good health."
As a child, Professor Nieto always wanted to be a scientist. She loved experimenting with chemistry and was fascinated by outer space and the first moon landing in 1969, even dreaming of becoming an astronaut. Her parents, who taught her honesty, integrity, and resilience, fully supported her wish to pursue science. At secondary school, her primary interest moved from chemistry to biology, inspired by a wonderful biology teacher. "She made me see the beauty of understanding life and how it works," she recalls. "I decided I wanted to study biochemistry and molecular biology, and I never looked back."
Professor Nieto began her scientific career exploring how DNA and proteins interact. This sparked her interest in understanding the interaction between cells, and she later progressed to studying how embryos develop in different animal models to form tissues and organs. Among her first Eureka moments, she describes dreaming of overcoming an artifact in her PhD experiment data that was clouding the way to progress. She raced to the laboratory at 4am and successfully implemented her idea. Importantly, Professor Nieto is proud of her breakthrough in discovering a connection between embryonic genetic programmes and the progression of cancer, a revelation that changed the course of her scientific life and brought hope to those affected by the disease.
Collaboration has always formed a central part of her work, with international partnerships helping to advance collective knowledge and accelerate the path to new discoveries. Her post-doctoral research in developmental biology in London at the National Institute for Medical Research was particularly important in this respect. Now, she is the president of the International Society of Developmental Biology, an institution to help promote this field worldwide. In this role, she will also raise awareness of the need for more investment to fund basic science.
"Teamwork is essential in science and I would like to thank all the members of my lab with whom I've worked over the years, for their unwavering determination, creativity and hard work" she says.
Professor Nieto has consistently proved herself as a successful scientist, remaining positive while working hard to fulfil her dreams and striving for the highest standards. As a senior scientist and a member of Spain's prestigious Royal Academy of Sciences - the sixth woman to be elected in more than 170 years - she is clear that women should hold more positions of responsibility in science and play a greater part in decision-making. In particular, the benefits of greater female involvement in the highest echelons of science would lead to more inclusive decisions, she believes.
Professor Nieto is also passionate about encouraging girls and young women to pursue science as a career, particularly as engineering and technological innovation stand to contribute ever more to society. "It's vital that we go to schools and encourage girls to believe in themselves and develop the confidence to become scientists," she says. "We must convey that science at the highest level is fulfilling and fun."

"There should be no limits to achieving our dreams," she concludes. "I hope that in the future, gender equality in science will be the norm, with both talented women and men scientists addressing global health and environmental challenges. We should make this journey with determination and passion. Science gives us the freedom to explore with rigour and generosity, meet extraordinary people and feel part of an international community working for a better world."

"Science gives us the freedom to explore with rigour and generosity, meet extraordinary people and feel part of an international community working for a better world."

Back on Top