For Women in Science 2022 : Agnès Binagwaho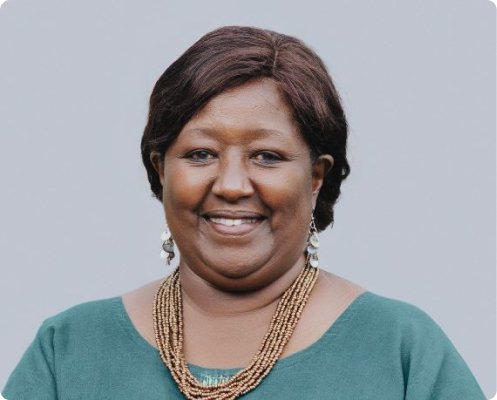 Public Health expert and peditrician - Laureate for Africa and Arab States
Professor of Pediatrics and Vice-Chancellor of the University of Global Health Equity, Kigali, Rwanda
Expanding access to public healthcare for the most vulnerable communities in Rwanda, Africa and beyond.
Professor Binagwaho is awarded for her central role in expanding access to public healthcare for the most vulnerable communities in Rwanda, Africa and beyond, helping reduce the global burden of disease and improving lives. In particular, she focuses on best practices in building resilient health systems and improving the quality, availability, and affordability of healthcare services for people suffering with diseases including HIV, malaria, and tuberculosis. This has never been more important than now as overwhelmed healthcare systems across the world struggle to build back stronger in the wake of the Covid-19 pandemic.
"As global health professionals, we have a duty to ensure that obstacles to quality healthcare are removed or minimised, especially for the vulnerable," she says. "By providing more accurate data and evidence-based strategies for change to policymakers, the health education sector, and implementers, I hope to support better health for all."
Her dream is for science to solve malaria, particularly given that 94% of malaria cases and deaths occur in Africa. She also has a keen focus on major non-communicable diseases such as cancer, diabetes, and mental health illnesses. Conscious that depression is the fourth major cause of illness among adolescents in Africa, and that few services are available for support, she co-developed a free, open-source and easy-to-use child depression screening tool in 2017 that can be adapted to all settings.
By focusing on implementation science research – the study of methods to help apply research results – and health policy, Professor Binagwaho is fulfilling her childhood dream of becoming a healer and a teacher. She grew up in Belgium, and pursued medicine and paediatrics studies in Belgium and France. She decided to return to Rwanda in 1996 to work in public hospitals, following the 1994 genocide against the Tutsi that had destroyed the country. Determined to make a meaningful contribution, she became actively involved in rebuilding and strengthening the healthcare system, with a focus on supporting the most vulnerable, particularly children affected by the conflict and who were suffering from HIV and similar diseases. From 2011 to 2016, she served as Minister of Health in Rwanda.
As she pursued her career, Professor Binagwaho faced obstacles both in proving her merit as a woman scientist, and in gaining the trust of the scientific community, particularly at the global level, as an African. She highlights that while there are more women than men studying global health, only 25% of leadership positions in the field are held by women, and with this disproportionate representation comes too little focus on women-related health issues and insufficient funding going to female researchers.
In her daily work in Rwanda, however, she feels privileged not to have experienced gender discrimination, which she attributes to the country's emphasis on gender equity. Indeed, women in Rwanda hold the highest percentage of seats (61%) of any parliament in the world, while 55% of ministers are female.
"I have made it my life's mission to change the status quo, to help people get what they deserve wherever they are from, and without gender discrimination," she says. "I always advocate for social justice. I am fighting for myself and my peers and contributing to improving the playing ground for the female scientists who follow."
She believes that having more women in research would result in more inclusivity, collaboration, and innovation, to improve the quality of research and health outcomes and advance gender equality. This is particularly relevant in Sub-Saharan Africa, where women account for just 31.1% of scientists in a continent that contributes just 2% of the research in the world.
She is actively helping to turn the tide in her roles as co-founder and Vice Chancellor of the University of Global Health Equity, teaching her students to focus on the most vulnerable so that they deliver equitable health services that leave no one behind. With only 28% female doctors in Africa, she also ensures that a minimum of 70% of students in the institution's medical program are women.
"Increasing women's representation in the research ecosystem will empower them to apply their skills and produce more transformational research," she says. "I advise them to stand up for their rights, choose their battles carefully and confront individuals who undermine their capacity, their work or their research just because they are female."
"I have made it my life's mission to change the status quo, to help people get what they deserve wherever they are from, and without gender discrimination."
Back on Top