Citizen Day 2018: 27,600 L'Oréal employees mobilized for volunteer activities
In 2018, more than 855 local organisations in 63 countries benefited from the commitment of L'Oréal employees. Worldwide, 27,600 volunteers took part in the events!
"The global mobilisation of over 27,600 employees translates to nearly 170,000 volunteer hours. This collective effort to benefit more than 800 organisations is a source of pride for us all," declared L'Oréal's Chief Corporate Responsibility Officer Alexandra Palt. "At L'Oréal, Citizen Day is a pillar of our business culture."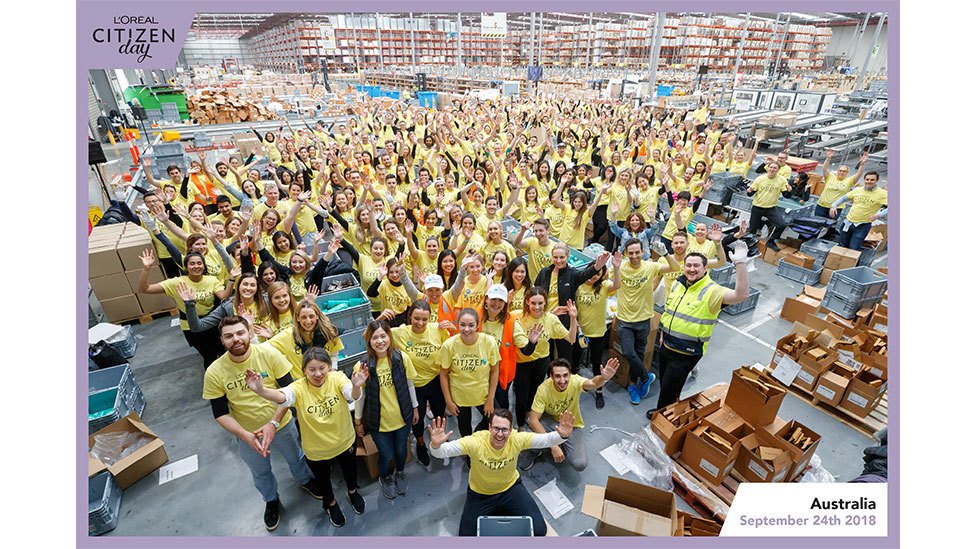 Highlights from Citizen Day 2018
In Chile, more than 250 employees transformed the San Bernardo neighbourhood by cleaning up public spaces and the park and the planting new plants, creating vegetable gardens, building playgrounds and repainting dilapidated sheds. The goal was to improve quality of life for the area's 1,872 residents.
In Dubai, over 200 employees supported one of the region's biggest associative events: The Special Olympics. The sports competition devoted to athletes with mental disabilities. L'Oréal employees played different roles at the event, working as translators, welcome hosts, and fans cheering the athletes on!
In northern Lebanon, employees cleaned up a polluted natural area by removing plastic bottles and other non-biodegradable waste.
Next year, L'Oréal will celebrate the 10th edition of the Citizen Day!
Back on Top