For Women in Science Festival: Get Inspired by Worldwide Leaders in Science
What is the For Women in Science Festival?
To celebrate female scientific excellence and shed light on some of the world's leading, and most inspiring women researchers, our corporate foundation - the Fondation L'Oréal - and UNESCO have created a digital global event: the For Women in Science Festival.
The Covid-19 crisis has caused significant backlash for women's rights everywhere, including in science. The pandemic, and its accompanying lockdowns, have laid bare the existing disparities in the scientific system and widened the gender gap.

Several studies show that female scientists, particularly those with young children and in the earlier stages of their careers, have been disproportionately affected*. And more than ever before, female scientists have been underrepresented in decision-making, leadership and the media.
Yet, women researchers have been on the front line of the fight against COVID-19, playing pivotal roles, across the world, from advancing knowledge of the virus, to treating patients and assessing the pandemic's devastating economic and social impact.

It's time for women scientists' voices to be heard and heeded.
Covering topics that have been put at the top of the global agenda by the COVID crisis, such as "Decoding the Tech Revolution" and "Advancing Global Health", watch our talks, one-on-one interviews, and roundtables, with 40 speakers, from all across the globe and 12 hours of exclusive content.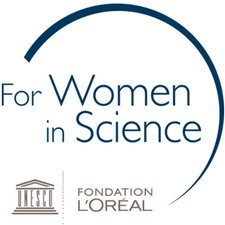 The For Women in Science Festival agenda is organized by region, to give a voice to the global community of women STEM researchers and to allow audiences from different time zones to watch specific content from their region. The five regional sessions are available in English, with subtitles in local languages, on-demand on the platform.

It's time we celebrate women in science!
Back on Top