L'Oréal among the top 10 of the Thomson Reuters Diversity & Inclusion index
For the third consecutive year, L'Oréal has been named one of the world's leading companies by Thomson Reuters that ranks over 7,000 international organizations on a set of Diversity and Inclusion metrics. In 2018, Thomson Reuters ranked L'Oréal 8th place ex-aequo with Natura worldwide, among top players such as Accenture or Novartis, all evaluated on a wide range of criteria in four categories.
The scores of Thomson Reuters Index are based on 24 Diversity & Inclusion measures that roll up into four key pillars: Diversity, Inclusion, People Development and News Controversies. Only companies with scores on all these pillars have been given a global score.
"L'Oréal has an ongoing and enduring commitment to Diversity and Inclusion. This new recognition rewards and fosters our efforts", said Jean-Claude Le Grand, Executive Vice-President Human Relations at L'Oréal. "We are convinced that Diversity and Inclusion is a powerful performance lever and a unique source of innovation".
The Thomson Reuters Index evaluates Diversity as a measure of gender and cultural diversity across management and boards, and diversity processes and objectives. Widely acknowledged as a longtime global leader in gender equality, L'Oréal promotes parity and equal pay throughout the company.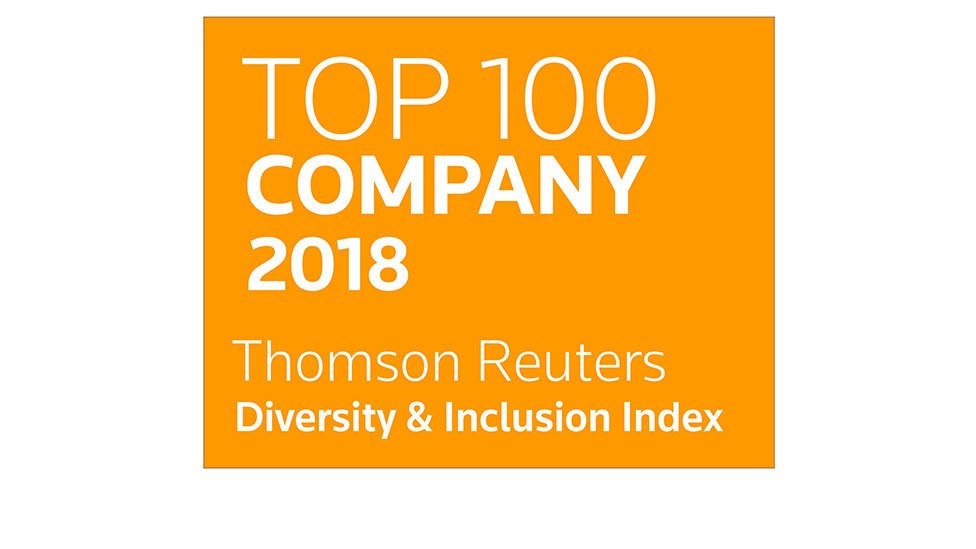 Regarding Inclusion, the Group ensures that people with disabilities are welcomed and valued thanks to a voluntary policy that covers accessibility, sourcing, recruitment and training as well as awareness seminars. Furthermore, to encourage a more and more inclusive workplace and ensure its employees' development, L'Oréal is now evaluating how its managers are leveraging Diversity and Inclusion.
Lastly, the proactive approach towards Diversity is part of L'Oréal's policy in respect of Human Rights, published in 2017.
The Thomson Reuters Index is a unique ranking on Diversity and Inclusion that transparently and objectively measures the performance of companies against factors that define diverse and inclusive workplaces.
Back on Top