The EcoBeautyScore Consortium Is Now Live
50 industry players join forces in a breakthrough initiative to enable more sustainable consumer choices
50 cosmetics and personal care companies as well as professional associations have joined forces to form the EcoBeautyScore Consortium, aiming to develop an industry-wide environmental impact assessment and scoring system for cosmetics products.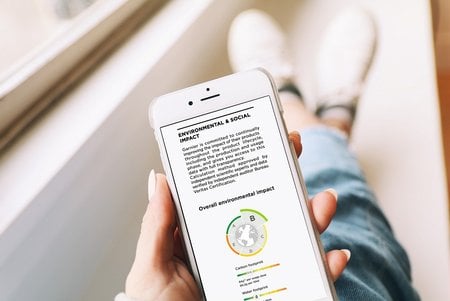 L'Oréal is one of the founding members of the Consortium and actively involved in its work. Empowering consumers towards more sustainable consumption is at the core of the Group's sustainable development program - L'Oréal for the Future (L4TF). L'Oréal has already achieved important milestones on this matter with the launch of its pioneering scoring system in 2020. The Group will feed the Consortium's work with its experience and consumer feedback.
With small and large companies and associations from 4 continents, the EcoBeautyScore Consortium is truly global and inclusive. It remains open for other companies and associations to join, regardless of their size or resources.
The 60+ members so far include:

Amika, Amore Pacific, A.S. Watson, Babor, Beiersdorf, Biocodex, British Beauty Council, CASIC, CHANEL, Clarins, Colgate-Palmolive, Cosmébio, COSMED, Cosmetic Valley, Cosmetics Europe, Cosnova, Coty, CTPA, Edgewell, Estée Lauder Companies, Eugène Perma, Eva-NYC, FEBEA, Fragrances Creators Association, Henkel, Herbeast, Hermès, Himalaya, IFRA, IKW, Intercos Group, Johnson & Johnson Consumer Health, Just, Kao, Kering, Laboratoires Gilbert, Laboratoire Noreva, L'Oréal, Louis Widmer, LVMH, Mibelle, Naos, NATRUE, Natura & Co, NOHBA, Nu Skin, Oriflame, P&G, PACDI, Paragon Nordics, Personal Care Products Council, Puig, PZ Cussons, Rituals, Schwan Cosmetics, Shiseido, Sisley, STANPA, The Polish Union of the Cosmetics Industry, Unilever, Walgreens Boots, Wella.
The purpose of the EcoBeautyScore Consortium: enable consumers to make sustainable choices through an environmental impact assessment and scoring system
The EcoBeautyScore Consortium is developing an industry-wide environmental impact assessment and scoring system for cosmetics products. The approach has a global scope and may help provide consumers with clear, transparent, and comparable environmental impact information, based on a common science-based methodology. This will contribute to meet growing consumer demand for greater transparency about the environmental impact of cosmetics products (formula, packaging and usage).
Back on Top