How is Digital Transformation Helping L'Oréal Work Wonders
Digitalization is revolutionizing the way nearly every company in every industry interacts with consumers. The race to digitally transform is more intense than ever for manufacturers. In fact, by the end of 2019, an estimated two-thirds of global 2,000 CEOs will be focusing on digital strategies to improve customer experiences.
So, how is digitalization changing the way L'Oréal works?
To find out, we had a chat with the Operations Digital Transformation Director at L'Oréal, Cristina Monnoyeur.
A Makeover For The Beauty Industry
According to Cristina, L'Oréal's consumers have changed more in the last 3 to 5 years than they have in the last 30 years combined. "They're much more eco-conscious, they want more trust and transparency, and they want anything, anytime, anywhere," Cristina says.
Consequently, these new consumer insights have had a big impact on operations. "We need to accelerate our product development and be much more agile in terms of manufacturing and distribution. We must make sure that we leverage data to develop new innovations and personalized beauty."
Agility Is Everything
Thanks to digital transformation, we've been able to increase agility to meet the consumers rapidly changing needs for innovation and personalization. In fact, when it comes to agility, we've got an ambitious goal: to reduce our time to market from the current 18 months to a mere 6 months. Needless to say, this means everything from prototyping to manufacturing needs to become more agile, too. And all this, with no compromise in terms of quality and safety of course.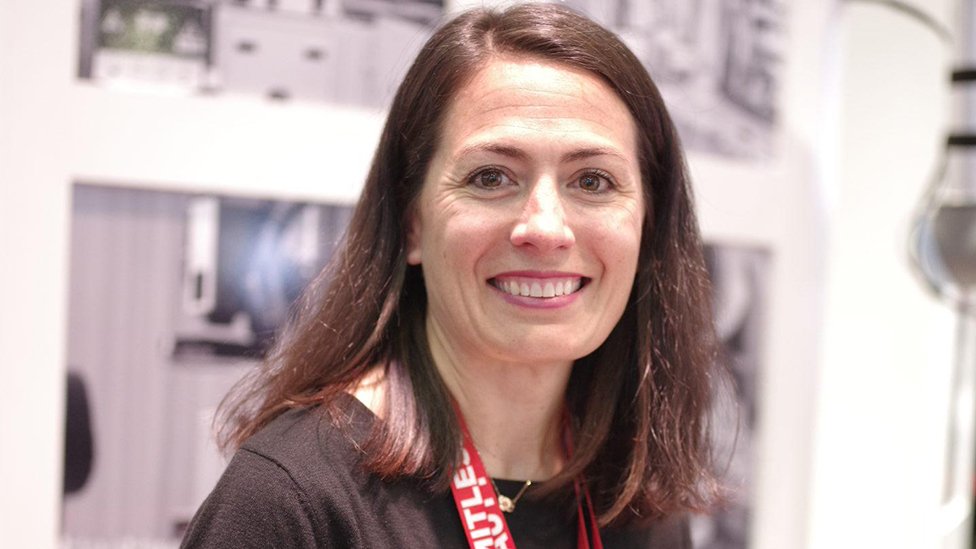 "We've implemented 3D printing for fast prototyping, which we use for the rapid creation of packaging, as well as for spare parts and format parts in our factories. In manufacturing, we've implemented agile lines so that some of our factories can shift between a range of 20 different products in under 20 minutes, which in the past would take over four hours."
Cristina Monnoyeur,
Operations Digital Transformation Director at L'Oréal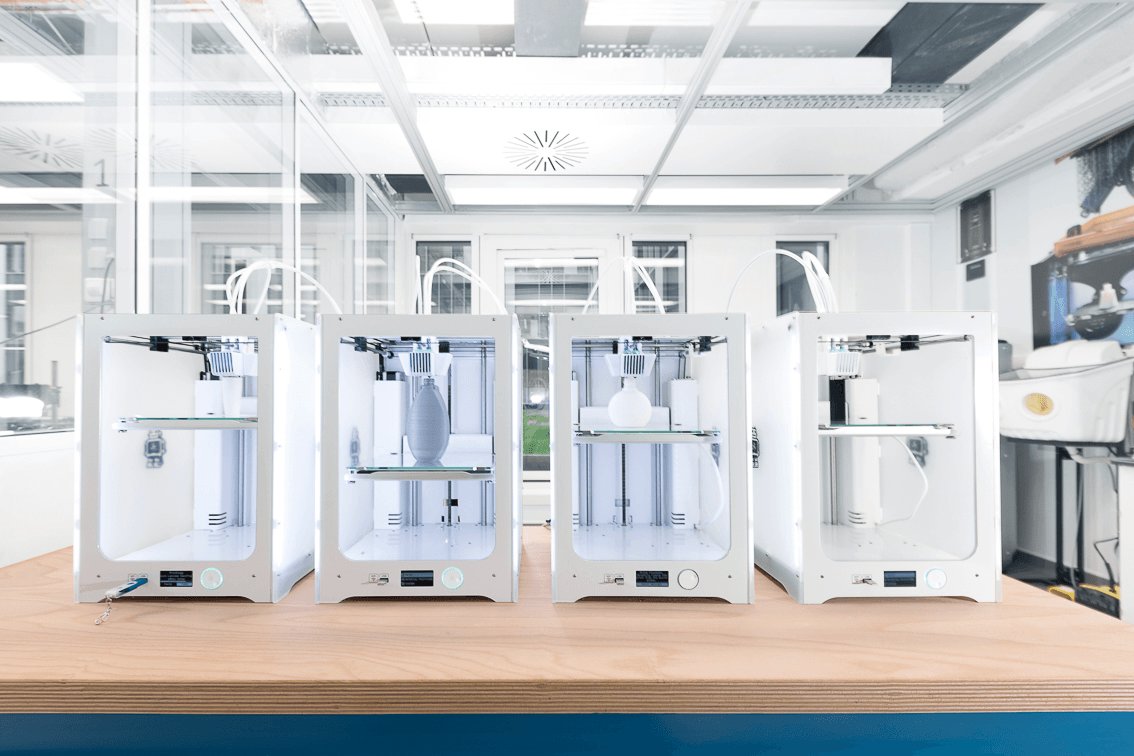 Digitalization Means Personalization
To make the most of this new agility and give consumers more personalization, we need to know what they are looking for —and for that, data is key. Turning this data into valuable information is the key to success. To put L'Oréal on the path to becoming a truly data-driven company, we're developing a myriad of processes, infrastructures, and organizations. This way, we're able to give our consumers personalized services and advertising, and products, like custom-made foundation. the focus is moving from business applications to the data that fuels them.
Take, for example, My Little Factory. This ingenious mini factory, which we presented at VivaTech 2019, uses automation, collaborative robots, artificial intelligence, and computer vision to produce customized foundation on demand.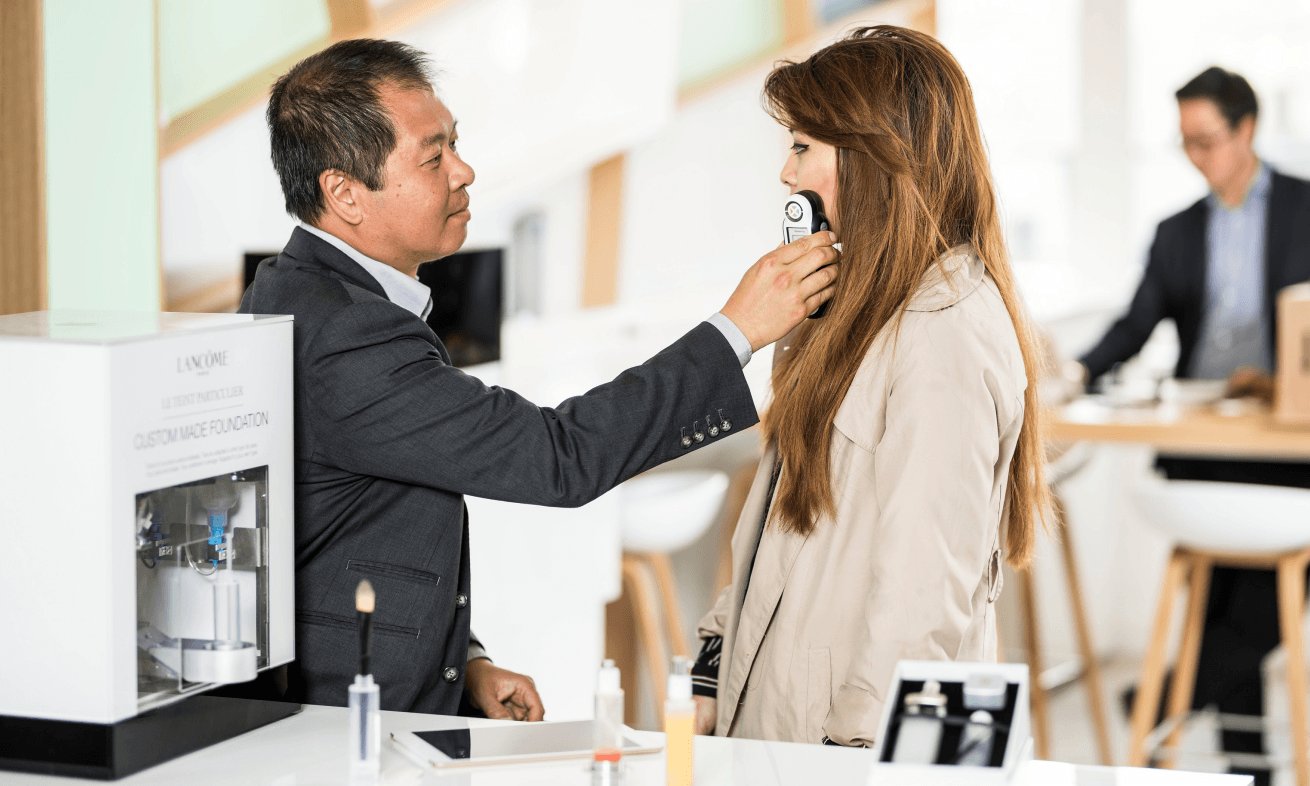 A Fetching Future Ahead
The digital ecosystem that fosters collaboration and innovation. Factories are becoming as automated as possible, making teams focus on innovation and business re-invention. Digital transformation requires not just integrated processes in a factory, but a tight coupling between suppliers, customers and the manufacturing organization to give greater closeness to the customers and a better overview of raw materials.
According to Cristina, innovations like My Little Factory are only the beginning.
"The industry of the future is a combination of new technologies and expertise, which can create personalized products that are manufactured with both agile and more traditional lines, relying on high-quality standards, safety and competitiveness," she says.
Blockchain, Internet of Things, and Artificial Intelligence are all set to make their own mark on L'Oréal's processes and communication too. "These innovations—with humans at the center—will not only help us better address our customers' needs, but also make the lives of our employees easier."
It looks like digital transformation is a win for everyone, which makes it an even more exciting time to be part of L'Oréal. As L'Oréal continues on the digital transformation journey, the pace of change is only going to quicken. So, why not come join us and see for yourself?
Back on Top