L'Oréal recognized as a global environmental leader with triple 'A' score given by the CDP
L'Oréal has been highlighted as a global leader in corporate sustainability by environmental impact non-profit CDP, achieving a place on the CDP A List for climate change, water security and forests - all three environmental themes covered by CDP scores.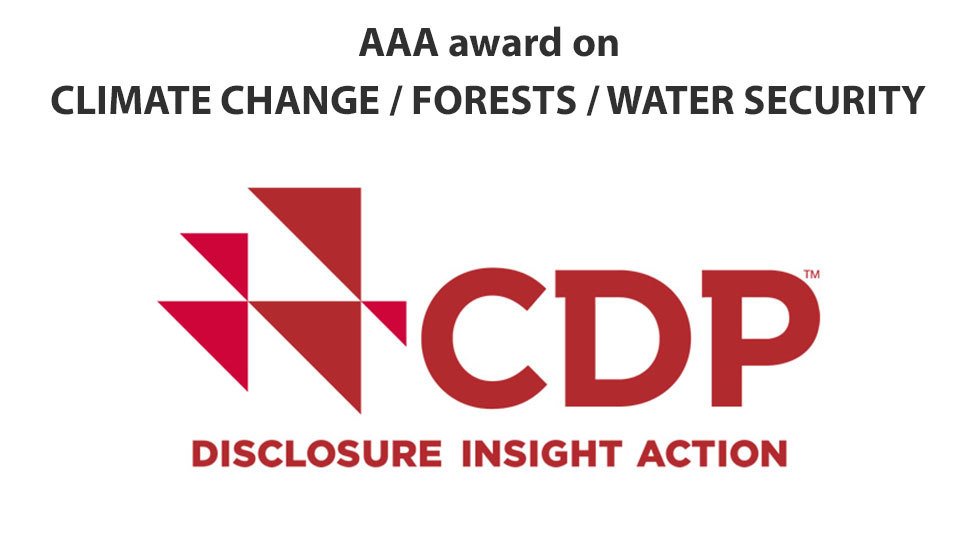 Every year over 6,800 companies disclose data about their environmental impacts, risks and opportunities to CDP for independent assessment against its scoring methodology. Companies receive scores of A to D- for how effectively they are tackling climate change, deforestation and water security, while those that don't disclose or provide insufficient information are marked with an F.
L'Oréal is one of the two only companies to score an A for all three of CDP's themes. This is in recognition of its impressive actions in the last reporting year to mitigate climate risks, tackle deforestation in its supply chain, enhance water stewardship, and lead the new sustainable economy based on its 2018 disclosure to CDP.
"It is once again an honor for L'Oréal to be awarded an A in the three CDP's rankings. L'Oréal is the first and only company in the world to have achieved a triple 'A' score for the third year in a row. Sustainability drives our research, our innovation and our operations in exciting ways and reinforces our commitment to our employees and the communities in which we operate. L'Oréal's teams, committed on a day-to-day basis all over the world, can be proud of this recognition, which demonstrates L'Oréal's strong commitment on the path to transformation towards a more sustainable model and encourages us to go further and faster in tackling the major environmental challenges that the world faces today."
Jean-Paul Agon,
Chairman and CEO of L'Oréal
"Congratulations to all companies that made it onto CDP's A List this year. As the severity of environmental risks to business becomes ever more apparent, these are the companies that are positioning themselves to provide solutions, seize new market opportunities and thrive in the transition to a sustainable economy. We need to urgently scale up environmental action at all levels in order to meet the goals of the Paris Agreement and the Sustainable Development Goals. It's clear that the business world is an essential player in this transition and the A List companies are set to make a substantial contribution to those goals."
Paul Simpson,
CEO of CDP
The full list of companies that made this year's CDP A List is available here, along with all other public company scores: https://www.cdp.net/en/scores
CDP assesses companies on the comprehensiveness of their disclosure, their awareness and management of environmental risks and their demonstration of best practices associated with environmental leadership, such as setting ambitious and meaningful targets.
Learn more about L'Oréal's sustainability engagements here.
Back on Top