Hairstylists For The Future:​ Improving our sustainability practices,​ one salon at a time
Waste, water and energy : the three keys to sustainable salons
For many years, L'Oréal's Professional Products Division has been committed to sustainability. We have embedded sustainability throughout our value chain from our products' packaging and formulas to their production and transportation.
Today, the division is going even further with the launch of the Hairstylists for the Future program. This initiative will continue to transform the hairstyling industry and embark hairstylists around the world on the sustainable journey.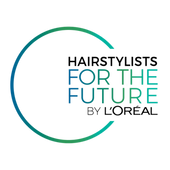 HAIRSTYLISTS FOR THE FUTURE
3 IN-SALON SUSTAINABLE COMMITMENTS:
Managing waste sustainably
L'Oréal is partnering with local waste management providers to deliver recycling solutions for the different materials used in salons, such as aluminum tubes, plastic bottles and even hair.
Managing water responsibly
L'Oréal has partnered with the Swiss start-up Gjosato develop the L'Oréal Professional Water-Saver showerhead. It is the firsthandshowerleveraging patented water fragmentation technology to save up to 69% water at the backbar (water-flow reduction compared to average salon's flow). Furthermore, it has an equal rinsing result to standard backbar showerheads.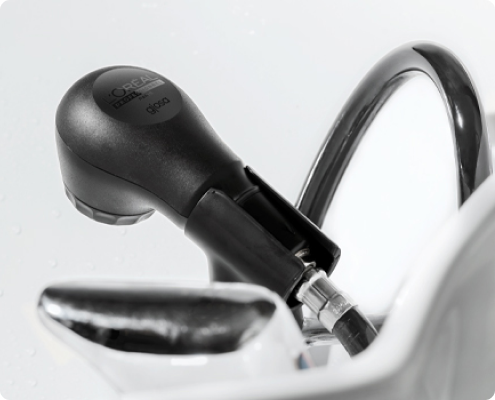 Transition to
renewable energy
To lower salons' energy footprint, the Division is creating partnerships with local renewable energy contractors to provide beauty salons with exclusive offers.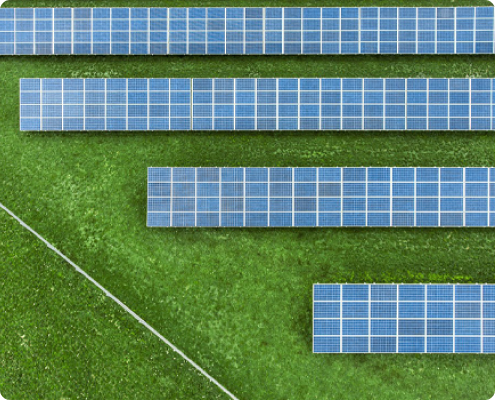 The Division will continue to support hairstylists on this sustainability journey, in a transition crucial for the future of the planet and for consumers, who are increasingly conscious of best practices to protect the environment.
FOSTERING SUSTAINABLE INNOVATIONS
ALONG OUR VALUE CHAIN​
L'Oréal's Burgos Plant
a Global Pioneer in Sustainability
L'Oréal's International Haircare Products Factory in Burgos is also a pioneer in the implementation of social and environmental initiatives. It was among the first of the Group to achieve carbon neutrality in 2015 thanks to the introduction of a biomass trigeneration plant which enables all the energy consumption to be 100% renewable.
Just two years later, the plant set a new milestone by becoming L'Oréal's first "Waterloop" factory in the world. This means that it only uses water as a raw material and for human consumption, with a closed-loop system that retrieves and recycles water from its production phase, saving 28,000 m3 liters of water per year.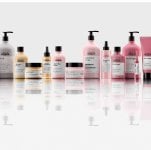 L'Oréal Professionel Paris:
Series Expert bottle are made of upt o 95 % recycled plastic.
Moreover, the new Dia light tubes are recyclable and made of 95% recycled aluminum.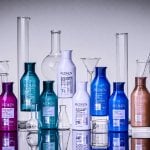 Redken:
177 Redken products have been awarded highly esteemed Cradle to Cradle Product Certifications, a globally recognized, preferred product sustainability certification.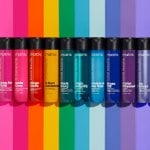 Matrix:
Matrix shampoo and conditioner bottles in the US are made of recycled plastic.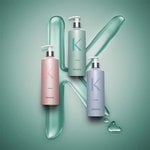 Kérastase:
Kérastase shampoo bottles are made with 95% recycled plastic and the brand has just launched its first refillable shampoo bottles.
Back on Top