Paulina Urriola:
Doctora en Fisiología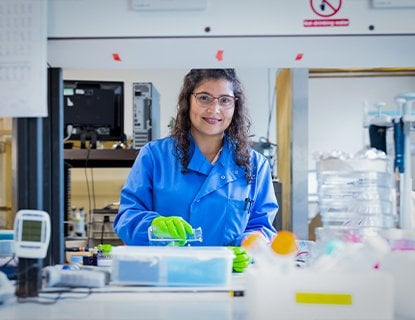 PAULINA URRIOLA
Doctora en Fisiología de la Pontificia Universidad Católica de Chile
Existe una especie de ratones conocida como Naked mole-rat que detrás de su peculiar aspecto desprovisto de pelaje, esconde un poder inusual que se traduce en una resistencia al cáncer. Este hecho mantiene expectante a la ciencia.
En particular, en sus estudios postdoctorales, la científica Paulina Urriola participa en un proyecto como Research Associate en el Department of Pharmacology de la University of Cambridge, que estudia la participación de la metaloproteasa (ADAM10) en la resistencia al cáncer observada en este modelo animal. De forma paralela, Paulina se encuentra desarrollando otro proyecto que estudia tanto las neuronas como los astrocitos de estos animales para entender qué mecanismo tienen ellos para evitar el desarrollo de esta enfermedad.
Esa línea de trabajo posee un interés mayor ya que estas ratas no solo muestran una resistencia al cáncer sino que también a otras enfermedades neurodegenerativas como el alzheimer. Según señala Paulina, estos proyectos le han permitido integrar todo el desarrollo de su trabajo a través de la proteína metalproteasas
La influencia que recibió de su profesora de biología marcó su relación con la investigación y los laboratorios. En ellos posteriormente encontró a quien terminó siendo su marido, con quien además decidió viajar a Inglaterra a seguir sus estudios de posdoctorado y con quien sueña instalar un laboratorio donde ambos puedan seguir haciendo ciencia.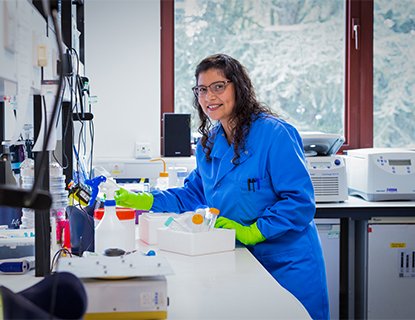 "Entré a la licenciatura en Biología y amé la carrera desde el día uno. En el colegio mi profesora de biología me enseñó a amar esta disciplina porque ella me hacía hacer experimentos en el colegio desde tercero medio"