Filter matahari
Inside Our Products
Apa itu filter matahari?
Filter matahari adalah bahan-bahan penting yang melindungi kulit dari kerusakan akibat sinar matahari dan mencegah risiko kanker kulit seperti melanoma dan kulit terbakar, penuaan dini pada kulit, atau munculnya bintik-bintik.
Filter organik menyerap sinar UVA dan UVB, sementara filter mineral memantulkan sebagian besar radiasi UVB dan sedikit radiasi UVA.
Setiap filter matahari memberikan perlindungan khusus yang berbeda-beda, itulah sebabnya produk tabir surya atau produk photoprotection harian (krim harian dengan SPF) biasanya terdiri dari kombinasi beberapa filter untuk memastikan perlindungan sebanyak mungkin..
Untuk mengidentifikasi filter matahari dalam produk kami, lihat daftar bahan pada kemasan. Mereka dapat ditemukan dengan nama "drometrizol trisiloxane = Mexoryl XL", "octocrylene", bis-ethylhexyloxyphenol methoxyphenyl triazine = Tinosorb S "(filter organik)," titanium dioxide "," zinc oxide "(filter mineral).", "octocrylene", bis-ethylhexyloxyphenol methoxyphenyl triazine = Tinosorb S" (organic filters), "titanium dioxide", "zinc oxide" (mineral filters).
Dari manakah filter matahari berasal?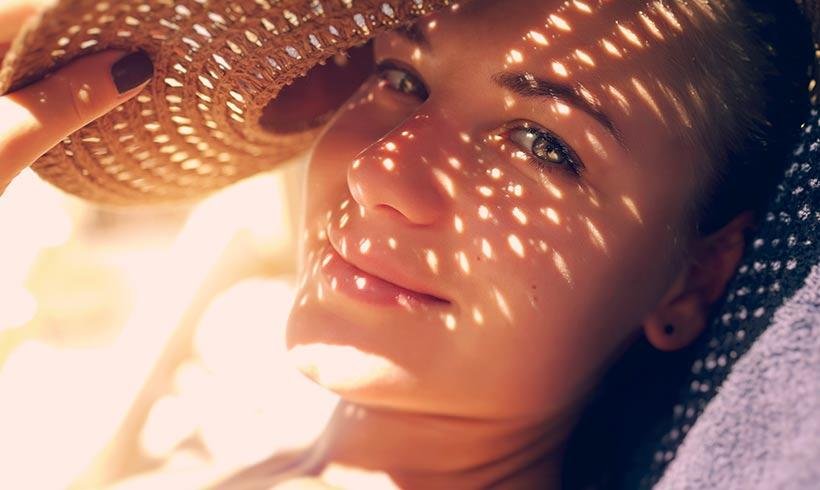 Filter matahari terdiri dari senyawa mineral (yang berasal dari batu-batuan dan memantulkan sinar UV) atau senyawa organik yang diubah (berasal dari karbon dan menyerap sinar UV)
What are they used for?
Sun filters are ingredients used in sunscreen and skincare products to protect the skin from sun damage. Sunscreens prevent the risk of skin cancer by protecting the skin from UVA and UVB rays. They protect against skin reactions and sunburns. They protect the skin from premature ageing by preventing UVA rays from penetrating deeper into the skin.

Mengapa filter matahari dipertanyakan?
Beberapa filter organik dituduh menyebabkan alergi, sementara filter organik lainnya dinyatakan dapat mengganggu fungsi kelenjar endokrin. Filter mineral - ketika dalam bentuk nanometrik - dicurigai dapat menembus hambatan biologis seperti kulit atau selaput lendir, dan menyebar ke dalam tubuh, menyebabkan beberapa jenis kanker. Terakhir, filter matahari disebutkan berdampak pada lingkungan dan khususnya terumbu karang.
Fakta:
Menurut informasi dari World Health Organization, (Organisasi Kesehatan Dunia), yang mengarahkan dan mengoordinasikan kesehatan internasional dalam PBB (Perserikatan Bangsa Bangsa), flter matahari tidak menganggu fungsi kelenjar endokrin.
Dikonfirmasi oleh Komite Ilmiah Uni Eropa tentang keamanan konsumen (SCCS), filter matahari dalam bentuk nanometrik aman dan tidak dapat melewati halangan kulit.
Terakhir, komunitas ilmiah percaya bahwa coral bleaching (hilangnya warna terumbu karang) sebagian besar disebabkan oleh kenaikan suhu lautan akibat pemanasan global, dan bukan karena adanya tabir surya di lautan. Penyebab sekunder yang juga telah diakui adalah penangkapan ikan yang berlebihan, penanganan limbah perkotaan yang tidak tepat atau aliran air dari tanah pertanian yang mencemari laguna.
Untuk informasi lebih lanjut, baca artikel-artikel berikut (hanya tersedia dalam bahasa inggris): No, your sunscreen isn't killing the world's coral reefs :
The Carbon Brief Interview: Prof Terry Hughes
The worlds coral reefs are dying
Sunscreen in the News: What is True and What is Not
Mengapa dan bagaimana kami menggunakan filter matahari?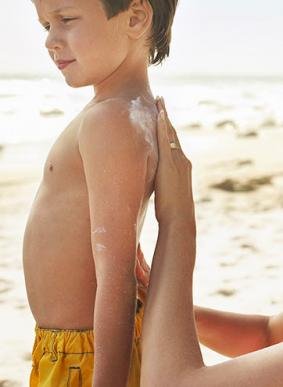 Kami menggunakan filter matahari hanya pada produk-produk yang melindungi kulit dari kerusakan akibat sinar matahari (kanker kulit, kulit terbakar, penuaan dini pada kulit, munculnya bintik-bintik).
Pengaplikasian tabir surya secara teratur membantu menjaga efek perlindungan pada kulit. Kami mengembangkan berbagai produk dan tekstur (semprotan, mist ...), untuk mendorong konsumen menggunakan tabir surya sesering yang diperlukan.
Kami selalu memilih kombinasi dan jumlah filter yang memberikan tingkat perlindungan dan toleransi yang optimal, dengan dampak lingkungan se minimal mungkin.
Semua produk kami menjalani evaluasi ketat akan kualitas dan keamanannya bagi manusia serta lingkungan sebelum dijual di pasar. Ini adalah prinsip dasar yang kami terapkan di mana pun produk kami dijual.
Selama lebih dari 20 tahun, laboratorium penelitian lingkungan kami telah bekerja untuk memahami dan selalu meningkatkan dampak produk tabir surya kami pada lingkungan perairan.
Untuk mendapatkan manfaat dari kemajuan ilmiah terbaru, kami bekerja sama dengan tim penelitian yang unggul seperti Pusat Ilmiah Monako (Monaco Scientific Center), the Criobe danthe Yayasan Tara (Tara Foundation) Faktanya, Pusat Ilmiah Monako dan Penelitian & Inovasi L'Oréal baru saja menerbitkan temuan tentang tidak adanya efek berbahaya dari filter UV yang digunakan dalam kosmetik pada aktivitas fotosintesis terumbu karang.