로레알 그룹, CES 2023에서 혁신상 수상한 '합타', '로레알 브로우 매직' 등 뷰티 신기술 선보여
Your description
로레알코리아 HOME
로레알 그룹, CES 2023에서
혁신상 수상한
'합타', '로레알 브로우 매직' 등 뷰티 신기술 선보여
손과 팔의 움직임이 제한적인 이들을 위한 메이크업 어플리케이터 '합타'와 얼굴 모양에 맞는 맞춤형 눈썹을 프린팅 해주는 '로레알 브로우 매직' 최초 공개
자유로운 자기표현과 포용성을 가능케 하는 신기술로 CES 2023 혁신상 수상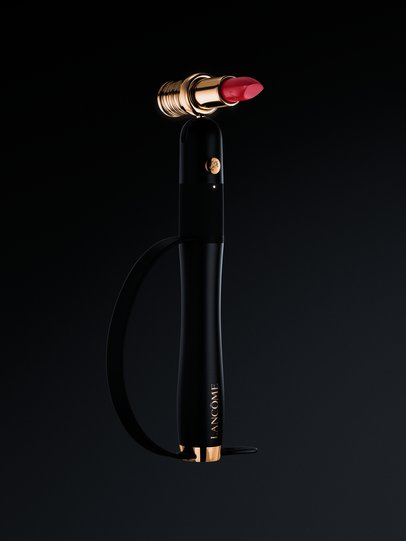 [2023년 1월 4일] 로레알 그룹(이하 '로레알')이 세계 최대 가전·IT 전시회 CES(국제전자제품박람회) 2023에서 혁신상을 수상한 '합타'(HAPTA)와 '로레알 브로우 매직'(L'Oréal Brow Magic)을 최초 공개했다.
니콜라 이에로니무스(Nicholas Hieronimus) 로레알 그룹 CEO는 "로레알 그룹은 뷰티의 미래는 모두를 위한 아름다움, 즉 '포용'에 있다고 믿는다. 그리고 그 포용적인 아름다움을 가능케 하는 것은 기술이다"라며, "올해 CES에서 최초 공개한 두 개의 뷰티 기술에는 '세상을 움직이는 아름다움'을 만들어 나가고자 하는 우리의 목적의식이 담겨있다"라고 덧붙였다.
'합타'는 손과 팔의 움직임이 제한적인 사람들이 안정적으로 화장품을 바를 수 있도록 설계된 최초의 휴대용 로봇 메이크업 어플리케이터다. 손과 팔의 움직임이 제한적인 사람들의 식사를 돕기 위한 베릴리(Verily)의 기술이 적용되었으며, 기기에 내장된 스마트 모션 및 맞춤형 부착 장치로 마스카라나 립스틱과 같은 제품을 열거나 바르는 등 섬세한 동작을 요하는 작업을 가능케 한다.
또한, 기기의 AI 시스템이 특정 사용자의 움직임 및 사용 패턴을 학습하여 사용횟수가 늘어남에 따라 동작 컨트롤을 최적화한다.합타는 신체적 한계 때문에 메이크업에 제약을 받던 사람들로 하여금 자유롭게 자신의 개성을 표출할 수 있도록 해준다는 점에서 의미가 크다.
로레알 연구혁신 및 기술 부문 부사장(L'Oréal Deputy CEO in charge of Research, Innovation and Technology) 바바라 라베르노스(Barbara Lavernos)는 "포용성은 로레알 뷰티 테크 전략 및 혁신의 핵심 가치"라며, "로레알은 개개인의 니즈를 충족시키는 것에서 그치지 않고, 이들이 아름다움에 대한 더 큰 그림을 그릴 수 있도록 돕는 다양한 뷰티 솔루션을 선보이는데 주력하고 있다"라고 강조했다.
함께 공개된 '로레알 브로우 매직'은 전문가 수준의 눈썹 문신을 구현하는 최초의 가정용 디지털 눈썹 프린팅 디바이스로, 일회용 타투 프린팅 디바이스를 만드는 스타트업 프링커(Prinker)와의 파트너십으로 개발됐다.
'로레알 브로우 매직'은 로레알의 모디페이스(Modiface) 증강현실 기술을 활용해 사용자에게 가장 알맞은 눈썹 모양과 마이크로블레이딩, 마이크로쉐이딩 등의 문신 기법을 추천해준다. 원하는 모양을 선택한 후 눈썹을 쓸어 넘기면 2,400개의 미세 노즐과 1,200 DPI(drops per inch) 화소의 프린팅 기술로 정교하고 자연스러운 눈썹 문신이 단 몇 초 만에 완성된다. 블론드, 브라운, 블랙 컬러 카트리지가 내장되어피부 및 머리카락 색상에 따라 맞춤형 눈썹 색조 추출이 가능하다. 일반 메이크업 리무버로도 쉽게 지울 수 있어 언제든 부담 없이 사용할 수 있다.
로레알 연구 혁신 부문의 테크놀로지 인큐베이터 글로벌 총괄(L'Oréal Global Head of Research and Innovation's Tech Incubator) 귀브 발루치(Guive Balooch)는 "로레알의 뷰티 테크는 경계를 넘나드는 긴밀한 파트너십을 바탕으로 실현된다"라며, "로레알은 뷰티 산업의 밖에서 이뤄지는 혁신에서 영감을 받아, 로레알의 뷰티 전문성과 최첨단 기술을 결합해 기존의 기술과 경험을 넘어선 새로운 뷰티 솔루션을 세상에 선보이고자 한다"라고 설명했다.