Siliconen
Inside Our Products
Wat zijn siliconen?
Siliconen zijn synthetische ingrediënten in de vorm van olie of gel. De dikte van hun textuur kan variëren.
Wanneer ze in onze producten aanwezig zijn, wordt dat vermeld op de ingrediëntenlijst op de verpakking. Ze staan vermeld onder de naam dimethicone, cyclopentasiloxane, dimethiconol, phenyl trimethicone, amodimethicone of cyclomethicone. De gemakkelijkste manier om ze terug te vinden is zoeken naar woorden die eindigen op -cone, -conol, -silane of -siloxane.
Waar komen ze vandaan?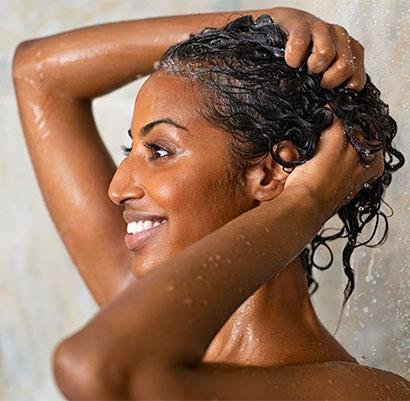 Siliconen die in cosmetische producten gebruikt worden zijn synthetisch.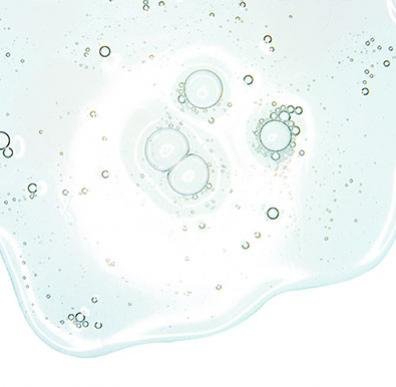 Ze worden gemaakt uit silicium, een minerale verbinding die in de natuur overvloedig aanwezig is in de vorm van kiezelaarde, de voornaamste component van zand.
Waarvoor worden ze gebruikt?
Siliconen worden in sommige cosmetische producten gebruikt voor hun unieke sensoriële eigenschappen. Zo maken ze bijvoorbeeld dat lipsticks langer blijven zitten. Siliconen hebben gladmakende eigenschappen: ze maken de textuur van bijvoorbeeld crèmes en make-up rijker, zijiger en soepeler. Wanneer ze gebruikt worden in shampoos en andere verzorgingsproducten geven ze extra glans en zachtheid.
Ze maken dat de lipstick langer houdt
Gladmakend effect
Glanzend en zacht haar

Waarom worden ze in vraag gesteld?
Siliconen zouden comedogeen zijn en de oorzaak zijn van verstopte poriën en vochtverlies in de huid. Ze zouden ook de huid en het haar dikker maken. Ook hun sensoriële eigenschappen staan ter discussie: ze zouden het haar snel vet maken en de huid minder zacht maken. Siliconen zijn moeilijk biologisch afbreekbaar: sommige siliconen stapelen zich dus op.
Ten slotte heeft het silicone cyclotetrasiloxane (D4) vermoedelijk kankerverwekkende, mutagene eigenschappen en kan het toxisch zijn bij de voortplanting. Dit ingrediënt is verboden door Europa.
Feiten:
Er is geen wetenschappelijk bewijs dat haarproducten met siliconen een negatief effect hebben op de gezondheid van de hoofdhuid (door het haar vet te maken of door een ander ongewenst effect) of dat ze comedogeen zijn. Net als elk vetzuur van minerale of natuurlijke oorsprong zijn siliconen niet comedogeen wanneer ze in de juiste dosis aan cosmetische producten worden toegevoegd.

Wij kiezen steeds de meest efficiënte siliconen met een minimale impact op het milieu. Cyclopentasiloxane (D5) en cyclohexasiloxane (D6) worden momenteel op Europees niveau geëvalueerd aan de hand van de PBT-milieucriteria (Persistent, Bioaccumulative, Toxic).
We gebruiken geen D4.
Waarom en hoe gebruiken we ze?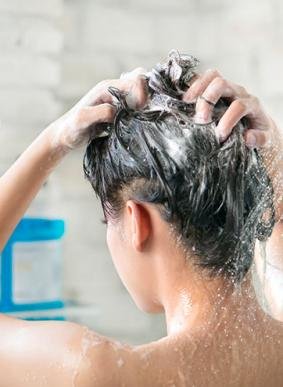 We gebruiken siliconen om een grotere variëteit aan texturen te krijgen en de performantie van onze producten, vooral op gebied van glans en helderheid, te verbeteren.
We geven de voorkeur aan siliconen met de kleinste ecologische voetafdruk. Bovendien doen we er alles aan om onze samenstellingen in het algemeen beter biologisch afbreekbaar te maken.
D5 wordt enkel gebruikt in producten die niet afgespoeld worden.