UV-filters
Inside Our Products
Wat zijn UV-filters UV-filters?
UV-filters zijn essentiële ingrediënten die de huid helpen beschermen tegen schade door de zon en de risico's van huidkanker zoals melanoom en verbranding. Daarnaast kunnen ze helpen vroegtijdige veroudering van de huid of het optreden van vlekken voorkomen en verschijnen van pigmentvlekken te helpen voorkomen.
Organische filters absorberen UVA- en UVB-stralen, terwijl minerale filters voornamelijk UVB-straling en in mindere mate UVA-straling terugkaatsen.
Elk UV-filter biedt een specifiek type bescherming, daarom zijn zonnebrandmiddelen of dagelijkse fotobeschermende producten (dagcrème met SPF) meestal samengesteld uit een combinatie van filters om de breedste bescherming te garanderen.
Bekijk de ingrediëntenlijst op de verpakking om UV-filters in onze producten te identificeren. Ze zijn te vinden onder de namen zoals "drometrizol trisiloxane = Mexoryl XL", "octocrylene", bis-ethylhexyloxyphenol methoxyphenyl triazine = Tinosorb S"(organische filters)," titaniumdioxide ","titanium dioxide", "zinc oxide" (minerale filters).
Waar komen ze vandaan?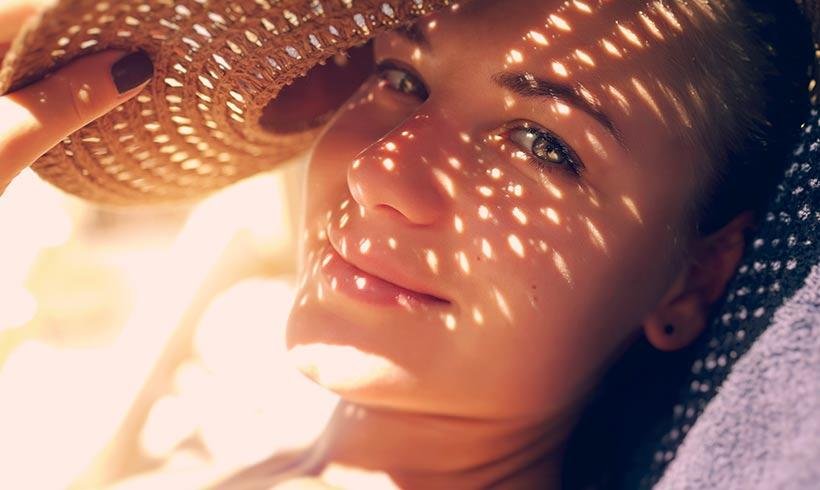 UV-filters bestaan uit minerale verbindingen (afkomstig van gesteenten die UV-stralen weerkaatsen) of getransformeerde bewerkte organische verbindingen (afkomstig van koolstof en die UV-stralen absorberen)
Waar worden ze voor gebruikt?
UV-filters zijn ingrediënten die worden gebruikt in zonnebrand- en huidverzorgingsproducten om de huid te beschermen tegen schade door de zon. Zonnebrandmiddelen voorkomen verminderen het risico op huidkanker door de huid te beschermen tegen UVA- en UVB-stralen. Ze beschermen tegen huidreacties en verbranding.Ze beschermen de huid tegen vroegtijdige veroudering door te voorkomen dat UVA-stralen dieper in de huid doordringen.

Waarom zijn er vragen over dit ingrediënt?
Bepaalde organische filters worden ervan beschuldigd allergieën te veroorzaken, terwijl anderen worden genoemd als hormoonverstoorders. Minerale filters - in nanovorm - worden ervan verdacht biologische barrières zoals de huid of slijmvliezen te passeren en zich in het lichaam te verspreiden, waardoor bepaalde soorten kanker ontstaan. Ten slotte zouden UV-filters het milieu en met name koraalriffen beïnvloeden.
Feiten:
Waarom en hoe gebruiken we ze?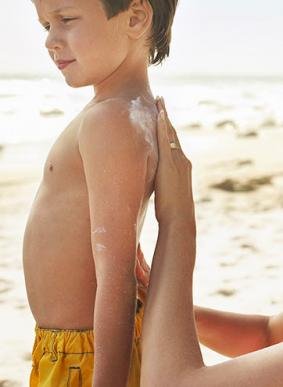 We gebruiken UV-filters alleen in producten die nodig zijn om de huid te helpen beschermen tegen schade door de zon (huidkanker, verbranding, tekenen van vroegtijdige veroudering van de huid, het verschijnen van pigmentvlekken).
Regelmatig aanbrengen van zonnebrandcrème helpt de beschermende effecten op de huid te behouden. We ontwikkelen verschillende producten en texturen (sprays, nevels ...), die consumenten aanmoedigen om zonnebrandcrème te gebruiken en deze zo vaak als nodig opnieuw aan te brengen.
We kiezen altijd een combinatie en hoeveelheid filters die zowel een optimaal niveau van bescherming als van tolerantie bieden, in combinatie met een minimale impact op het milieu.
Al onze producten ondergaan een strikte evaluatie van hun kwaliteit en veiligheid voor zowel de mens als voor het milieu voordat ze op de markt worden gebracht Dit is een fundamenteel principe dat we overal toepassen waar onze producten worden verkocht.
Al meer dan 20 jaar werkt ons laboratorium voor milieuonderzoek om de impact van onze zonnebrandproducten op het aquatisch milieu te begrijpen en deze impact altijd te verbeteren.
Om te profiteren van de nieuwste wetenschappelijke ontwikkelingen, werken we samen met onderzoeksteams van topkwaliteit, zoals het Monaco Scientific Center, de Criobe en de Tara Foundation. Monaco Scientific Center en L'Oréal Research & Innovation hebben zojuist hun bevindingen gepubliceerd over de afwezigheid van schadelijke effecten van UV-filters die in cosmetica worden gebruikt op de fotosynthetische activiteit van koralen