Silikony
W naszych produktach
Czym są silikony?
Silikony to składniki syntetyczne w postaci oleju czy żelu o różnej gęstości.
Aby sprawdzić, czy nasze produkty je zawierają, wystarczy zajrzeć na listę składników na opakowaniu. Ich nazwy to na przykład "dimethicone", "cyclopentasiloxane", "dimethiconol", "phenyl trimethicone", "amodimethicone", "cyclomethicone". Najłatwiejszym sposobem rozpoznania silikonów jest wyszukanie słów kończących się na: –cone, –conol, –silane lub –siloxane.
Skąd się biorą?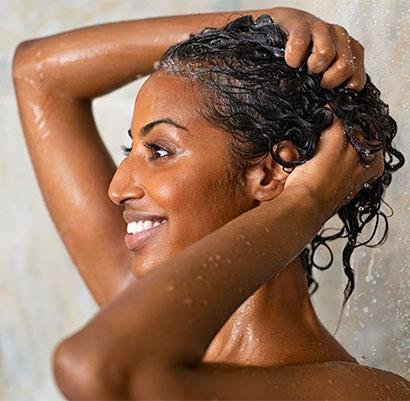 Silikony stosowane w kosmetyce są związkami syntetycznymi.
Silikony to składniki syntetyzowane z krzemu, składnika mineralnego często występującego w naturze w postaci krzemionki, głównego komponentu piasku.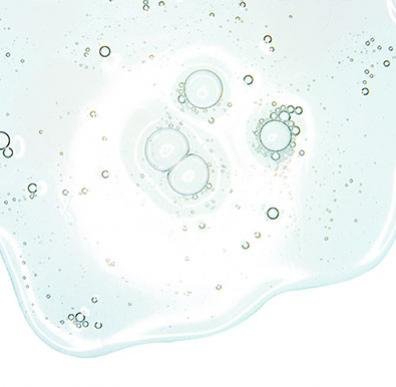 Silicones are ingredients synthesized from silicon, a mineral compound found abundantly in nature as silica, the main constituent of sand.
Po co się ich używa?
Silikony są stosowane w niektórych produktach kosmetycznych z powodu swoich wyjątkowych właściwości i zalet sensorycznych, na przykład dla zapewnienia długotrwałego efektu po nałożeniu szminki. Silikony mają zdolność wygładzania: zapewniają takim produktom jak kremy lub artykuły do makijażu luksusową, jedwabistą strukturę i łatwość rozsmarowywania. Stosowane w szamponach i innych produktach do pielęgnacji włosów nadają również blask i miękkość.
Długotrwały efekt po nałożeniu szminki
Wygładzenie
Blask i miękkość włosów

Dlaczego kwestionuje się ich stosowanie?
Silikonom zarzuca się, że powodują obciążenie i wysuszenie skóry oraz zatykanie porów. Oskarża się je również o puszenie włosów i efekt pełności skóry. Kwestionuje się także ich wpływ na wrażenia sensoryczne: szybkie przetłuszczanie się włosów i szorstkość skóry. Silikony nie poddają się łatwo biodegradacji w środowisku, co oznacza, że niektóre z nich podlegają akumulacji.
W końcu podejrzewa się, że silikon o nazwie cyklotetrasiloksan (D4) ma rakotwórcze, mutagenne lub toksyczne skutki dla rozrodczości. Zgodnie z Rozporządzeniem Europejskim stosowanie tego składnika jest zakazane.
Fakty:
• Dowody naukowe nie sugerują, żeby produkty do pielęgnacji włosów zawierające silikony miały negatywny wpływ na zdrowie skóry głowy (przetłuszczanie lub inne niepożądane skutki) lub powodowały powstawanie zaskórników. Jak każdy kwas tłuszczowy, pochodzenia mineralnego czy naturalnego, silikony nie powodują powstawania zaskórników, jeżeli są dodawane do produktów kosmetycznych w odpowiedniej dawce.
Zawsze wybieramy silikony o wysokiej skuteczności i wywierające jak najmniejszy wpływ na środowisko. Oddziaływanie cyklopentasiloksanu (D5) i cykloheksasiloksanu (D6) na środowisko jest obecnie oceniane na poziomie europejskim zgodnie z kryteriami PBT (trwałość, zdolność do bioakumulacji, toksyczność).
• Nie stosujemy silikonu D4.
Dlaczego i jak je wykorzystujemy?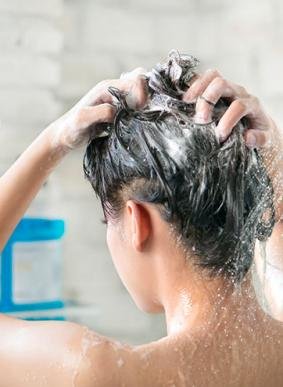 Używane przez nas silikony pozwalają nam uzyskać szeroką gamę konsystencji i wysoki poziom skuteczności produktów, szczególnie jeśli chodzi o nadawanie połysku i lekkości.
Preferujemy stosowanie silikonów, które mają najmniejszy wpływ na środowisko. Ponadto stale czynimy wysiłki, by poprawić biodegradowalność wszystkich naszych produktów.
Silikon D5 jest stosowany tylko w produktach niespłukiwanych.