Helena Rubinstein
A champion of the beauty industry
HELENA RUBINSTEIN, A CHAMPION OF THE BEAUTY INDUSTRY
Founder of the eponymous company bought by L'Oréal in 1984, Helena Rubinstein defined her era with her desire to unite science and beauty, her understanding of women, and her distinct love of art. In 2020, part of her singular collection of African and Oceanic art will exhibited in Paris.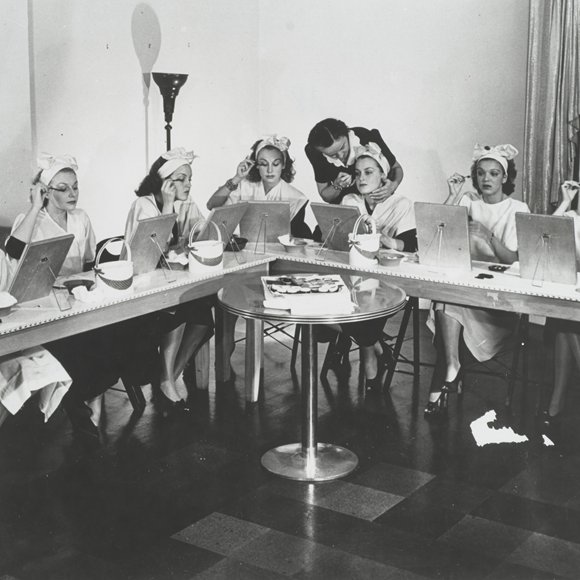 "The Empress of Beauty." Jean Cocteau's nickname for Helena Rubinstein speaks volumes about the astonishing success of this audacious lady. The first "self-made woman", she was far ahead of her time and delighted in every form of beauty. From the Jewish ghetto in Krakow, Poland, where she grew up, to the powerful circles of New York, London and Paris that she conquered with nothing but her own hard work, Helena Rubinstein left a lasting footprint on the modern cosmetics industry.
Collector and admirer of African art, her personal collection is now the subject of an unprecedented exhibit in Paris. Here is a look at her extraordinary personality and life.
From Krakow to Australia
Chaja [Helena] Rubinstein, the eldest of eight girls, was not born great; nothing about her childhood indicated that she would finish her life at the head of an international cosmetic empire. She was born in 1872 in a traditional society at a time when few women ran their own companies. But the young woman with porcelain skin showed early signs of an assertive and independent character, refusing a marriage arranged by her parents. At only 24, Helena Rubinstein emigrated alone to Australia to live with her uncle, where she discovered her talent for helping women beautify their skin. As her luminous complexion was often the object of compliments from locals whose skin had been dried out by the sun, she revised the formula of a face cream her mother had given her before her journey. The moisturizing Valaze cream (which means "gift from heaven" in Hungarian), was her brand's first success story.
A Hard Worker
Chaja, who was now called Helena, opened the world's first beauty salon in Melbourne in 1902. She opened two more before returning to Europe, this time to London. Thanks to her relentless work, her company grew rapidly in France and Germany, reaching the United States at the beginning of World War I. "Hard work keeps the wrinkles out of the mind and spirit," said the woman whose first husband nicknamed her "Madam". Her outstanding business skills caught the world's attention in 1929 when she bought back her own company in America for 1.5 million dollars, after having sold it to the Lehman Brothers the year before. This fascinating transaction that made her one of the richest women in the United States.
"Beauty Owes Everything to Science"
Helena Rubinstein owes her success to her avant-garde spirit. Early on, she surrounded herself with doctors, dermatologists and cosmetic surgeons to deepen her technical knowledge. In 1910, she identified the first classification for skin according to its nature and needs: oily skin, combination skin or dry skin. She was also the first to submit her products to rigorous scientific testing. "Beauty owes everything to science", she stated. In 1939, she bought the patent for the first waterproof mascara, which she presented during an aquatic ballet to prove its effectiveness.
She professionalized the role of estheticians — focusing especially on rules around hygiene — and opened the first school dedicated to their training. In the early 1950s, she launched a line of cosmetics for men with its own salon. It was undoubtedly too avant-garde, as it closed soon after it opened.
Back on Top