The Kiehl's Refillery Concept: Making A Difference One Bottle At A Time
The Refillery Kiehl's initiative for a sustainable packaging in store and from home
Kiehl's in-store initiative invites consumers to minimize their waste footprint. Renowned for its forward-thinking and environmentally conscious skincare, the 'Future Made Better' program is part of Kiehl's mission to create a greener future and reduce its environmental footprint.
Future Made Better: how is Kiehl's heading towards a circular economy?
Kiehl's plays a significant role in sustainable consumption and the brand is working on transitioning to a circular economy. That's why Kiehl's is reducing the resources used to make and sell their products.
To-date, 80% of the plastic brand's packaging contains post-consumer recycled plastics. Additionally, Kiehl's is focused on the resources used to formulate products, including bio-based ingredients, derived from abundant minerals and circular processes.
By 2030, all brand plastic packaging will use recycled or bio-based content, exploring as well alternative formats such as refillable and rechargeable products.
Introducing the Refillery Concept at the Dubai Expo 2020
Interview with Charles Scouarnec, Business Unit Director Kiehl's GCC
The store premieres its new refillery concept and celebrates sustainability, innovation, and service – and represents some of its core beliefs and values.

Kiehl's is proud to announce the launch of The Refillery. The Refillery is making a difference one bottle at a time by inviting customers to bring in their empty containers, or purchase a reusable aluminium bottle, to restock a selection of product favourites at a discounted price. To compliment the in-store experience, Kiehl's offers consumers hair, body, and skincare refillable pouches for customers to use at home, helping to reduce the plastic footprint. The refillable pouches reduce the plastic footprint on average by ~80%.

Customers are also invited to participate in Kiehl's Recycle & Be Rewarded program – the in-store collection of empty beauty packages unlocking rewards and ensuring proper disposal. Recycle & Be Rewarded helps consumers ensure returned items are responsibly disposed. For every product returned, a customer receives a stamp. For every ten stamps they collect, they'll receive a free product in exchange.
Towards eco-conscious consumption for a more sustainable future
Because Kiehl's believes to have a role to play in building a more sustainable future, the brand is planning to roll out the program across 6 GCC (Gulf Cooperation Council) countries with local partners. To meet these sustainable commitments, Kiehl's is continually improving and refining their products, packaging and manufacturing.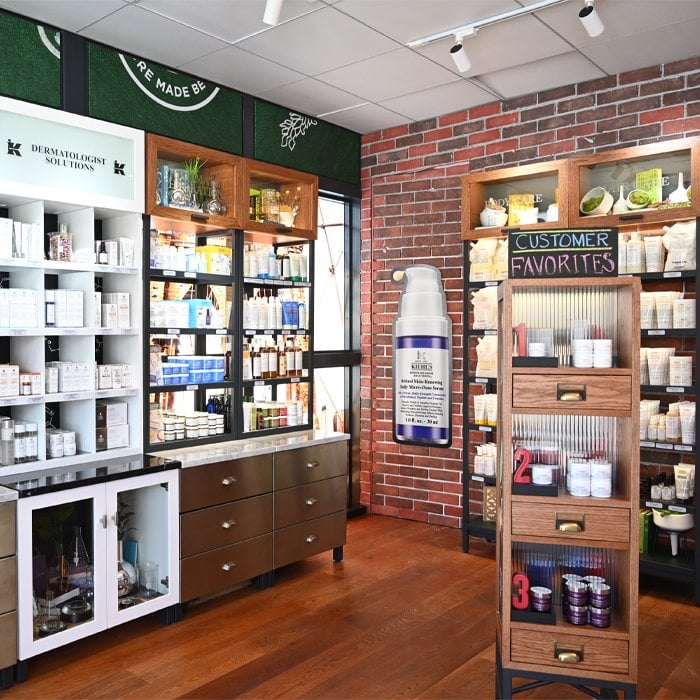 Kiehl's is committed to a greener future
In its stores, Kiehl's opts for sustainable materials and, wherever possible, up-cycled fixtures for all new build outs and renovation projects.
In order to maintain low energy use, energy-efficient LED lighting has been installed in all stores since 2015. And all the brand's stores are underway or have completed the LEED Certification, the most widely used green building rating system. Since 1851, Kiehl's always strived for better, working to uphold the brand's values: nature, science and service.

Future Made Better is Kiehl's platform to improve the quality of the communities served by reducing its environmental impact, formulating responsibly and supporting charitable causes worldwide. As the brand's founder once famously said, 'a worthwhile firm must have a purpose for its existence' and 'to improve in some way the quality of the community to which it is committed.'
To strengthen the brand's local commitment to a greener future, Kiehl's is also proud to launch a local partnership with Emirates Nature – WWF with a monetary donation focused on restoring mangroves in the UAE.
Back on Top