Experience The World's First Digital Perfume Sample With Viktor&Rolf
A world innovation: listening to the sound of a scent, with Spicebomb Infrared by Viktor&Rolf
Spicebomb Infrared, the new fragrance from Viktor&Rolf, blends perfumery with the latest innovations in acoustic research. The result is a perfume accompanied by its own unique sound – one that raises the body's temperature and amplifies the sensory experience. Find out how augmented fragrances are ushering in a new era for perfume-making.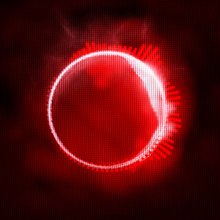 Viktor&Rolf founders Viktor Horsting and Rolf Snoeren have said that what sets perfume apart is its ability to reach different areas of our brain, enabling us to communicate without words and unleash emotions. True to their bold spirit, Viktor&Rolf and L'Oréal have teamed up with Ircam Amplify,the commercial subsidiary of France's Institute for Research and Coordination in Acoustics/Music (Ircam).

This unique collaboration has produced the world's first augmented fragrance, which has its very own sound frequency.

An innovation told by its creators
"I wasn't necessarily looking for a nice sound. I wanted a sound that was scientifically proven to raise the body's temperature."
Guillaume de Lesquen, Designer Brands Fragrances Worldwide President
Spicebomb Infrared, harnessing sound innovation for a new perfume experience
The determination of L'Oréal's master perfumers to translate the concept of heat into scent acted as the starting point for this innovative breakthrough.To do this, they identified Spicebomb Infrared's distinctive accords, which include chili pepper, cinnamon, black pepper, and red berries. Ircam's experts then took these notes and turned them into sounds. The goal was to go from one sense to another and expand Infrared's sensory footprint by creating a unique sound for the fragrance.
To associate Spicebomb Infrared's spices with sound frequencies, Ircam Amplify's sound designers took an innovative approach. Using the SpeaK method based on psychoacoustic research, which explores how our ears perceive sounds, they were able to obtain a palette of sounds that were as close as possible to the sensations that we get when smelling a perfume. With Spicebomb Infrared, the researchers selected sounds that would convey the perfume's hot and spicy notes and raise the body's temperature.
Bridging the gap between perfumery and musicology
So why give a sound to a perfume, the quintessential olfactory experience? First of all, because sound is universal:
"If we can reach billions of people through sound, we will enter a totally new dimension in terms of the perfume experience – one that is digital, universal, and utterly innovative," , says Guillaume de Lesquen, L'Oréal Designer Brands Fragrances President.
The shared vocabulary of perfumery and musicology was used to bridge the gap between the two disciplines.
"They use similar language," says master perfumer Jean-Christophe Hérault.
Think harmonies, notes, and compositions. L'Oréal's nose and Ircam's sound designers employed this shared language to convey, through scent and sound, the sensations of heat, incandescence and desire associated with Spicebomb Infrared.
Listen to scents. Smell sounds. By blending sensory fields, Viktor&Rolf and L'Oréal are pushing back the boundaries of innovation to offer a total immersive experience with Spicebomb Infrared.
Discover more about the Future of Beauty
Back on Top