L'Oréal Showcases its Latest Hair Innovations at the IFSCC Conference
L'Oréal Research & Innovation offers a glimpse into the future of hair care
At the 26th annual conference of the International Federation of Societies of Cosmetic Chemists (IFSCC), teams from L'Oréal Research & Innovation presented their latest scientific advances and formulations in the areas of skin and hair. Hair-related innovation was a key focus. Read on to find out what our researchers are inventing for your hair.
Innovation has been at the heart of everything that L'Oréal does since the company was first created over a century ago. That scientific ethos continues to inspire the Group's Research & Innovation teams as they work to further our understanding of skin and hair.
Responding to consumer expectations in terms of hair innovation
The work highlighted by representatives from L'Oréal Research & Innovation at the IFSCC conference put particular emphasis on hair science. The aim is to offer products and formulations that leverage this knowledge to improve performances and meet consumers' changing expectations.

For this reason, L'Oréal's teams focused especially on hair in all its incredible diversity, from colored to natural, from straight through to very curly.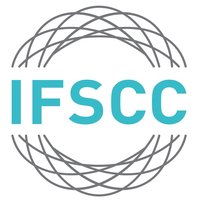 Hair: a key issue for diversity in beauty
In a world that celebrates diversity in beauty more and more openly, we estimate that 38% of women have curly hair, i.e. types 3 to 8 on the scale of 0 to 8 created by our Research & Innovation division.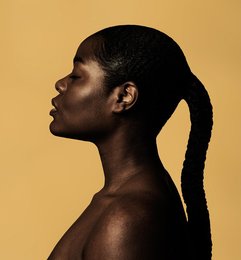 Did you know?

From wavy to very curly, L'Oréal Research& Innovation classifies hair into eight different categories of curl, each with its own specific requirements.

More and more women have curly hair. And women with curly hair have specific care requirements. Their care and styling routines are far more complex and time-consuming, and they spend around three times more on hair products than women with straight hair.

At the same time, consumers increasingly want to express their identity, creativity, and desires through their hair. From curls to straightening and color treatments, hair is an amazing vehicle for self-expression.
L'Oréal: harnessing hair innovation for consumers
and professional stylists
For L'Oréal and its teams, taking these needs and desires into account is an obvious thing to do. This has spurred a commitment to understand the nature, composition, and behavior of all hair types, and driven efforts to identify new formulations and products.
The common thread running through all the work presented at the IFSCC is the determination to improve overall understanding of hair in order to enable consumers all over the world to be creative with their hair while at the same time looking after it. L'Oréal also wants to provide hair professionals with techniques and products that will allow them to turn these desires in reality and simultaneously offer the best possible salon experience.

• Reinventing hair styling to meet modern consumer requirements
Hairstyles have evolved to put an emphasis on more natural waves. These new looks are generally obtained using blow-dry techniques but vanish with the first wash. Teams from L'Oréal Research & Innovation are presenting a new taurine-based technology that can be used to create wavy effects, even with very straight hair, offering results that last for over a month.

This innovation not only makes it possible to provide hair with natural movement without affecting the quality of the fiber but also to enhance consumer experiences (smell, setting time). This will make for a modern salon service and unlock creativity while looking after the hair fiber.
Find out more about how our Research Teams are Shaping the Future of Beauty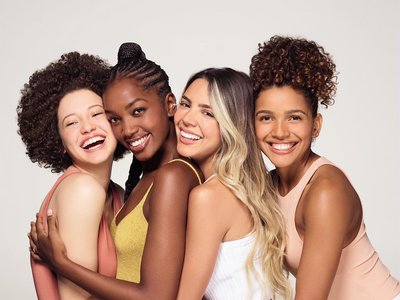 • A study identifying the impact of styling practices on very curly hair and paving the way for new solutions
What is the potential impact of certain styling techniques that are commonly used in Africa, such as braiding and weaving, particularly for hair that has undergone chemical treatments? A study by L'Oréal researchers stresses the increased risk of breakage and hair loss linked to the delicate nature of very curly hair and styling habits.

Through improved understanding of the scalp and hair fiber, the study hopes to help the Group's laboratories to design cosmetic formulas that are tailored to the practices of these consumers and in so doing help to reduce the risk of breakage and loss.
• Neutralizing Copper excess in hair to improve hair color
Copper is naturally present in our hair. But if there is an excess amount, it can cause sensitization and breakage of the hair fiber during the color process. Metal also influences the way that colors turn out, sometimes making the final results unpredictable and less successful. By identifying the presence of copper not only on the surface but also within the hair fiber, L'Oréal's researchers developed a new technology capable of neutralizing these copper clusters within the hair.

This innovation, which has been incorporated in the Metal Detox range by L'Oréal Professionnel Paris, is revolutionizing hair color. It offers a new routine that allows stylists to color and bleach with total confidence and achieve reliable results, all while looking after their customers' hair.
Metal Detox by L'Oréal Professionnel Paris
Metal Detox by L'Oréal Professionnel Paris
See More
Back on Top