PARTNERSHIP L'ORÉAL x IMPACT+
Sustainable Digital Media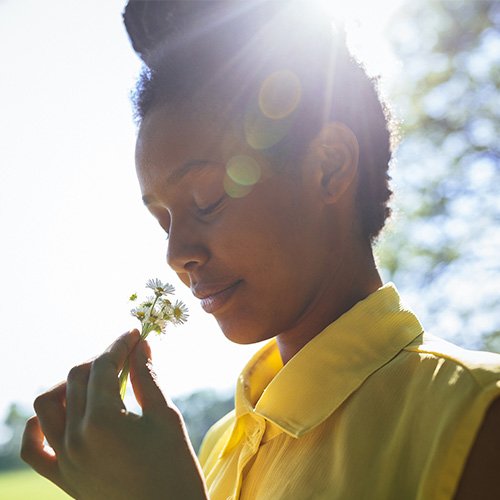 Optimizing digital media campaigns to measure and reduce beauty GHG emissions
The digital eco-system is estimated to be responsible for four per cent of global CO2 emissions and is expected to grow to eight per cent by 2025– equivalent to global air traffic and car traffic emissions, respectively.
As the world's fourth largest advertiser, L'Oréal is committed to measuring and reducing the CO2 emissions generated by our digital media campaigns and minimize their environmental impact.
The first step towards reducing our carbon footprint in digital media, is to track and measure, for which we have partnered with IMPACT+, a French start-up operating in 47 countries. Together with IMPACT+, we can measure the GHG emissions across all our digital media activations, across social media, instream video and programmatic buying. Armed with this knowledge, we are able to activate levers and optimize our digital media campaigns for reduction and monitor our progress
"We intend to do our part to contribute to a fair and equitable transition for all. That means ensuring the Group's business operates within planetary boundaries as well as engaging our stakeholders in the process and supporting them through it, to have a positive impact on society and build a more sustainable model. In so doing, we hope to be a catalyst for change in our industry and beyond"

Alexandra Palt - L'Oréal Chief Corporate Responsibility Officer.
Discover how to activate a media campaign and reduce your carbon footprint impact!
At VivaTech, visitors to our booth can access and engage with our interactive tool to see the different levers at work to make digital media campaigns more sustainable and receive pro tips on how to take additional personal actions.
Focus on
Our latest innovations
L'Oréal is focused on inventing the future of beauty and becoming a Beauty Tech powerhouse. To do so, we are always innovating. Here are our latest breakthroughs.
Science and Technology
HAPTA the world's first handheld computerized makeup applicator
HAPTA the world's first handheld computerized makeup applicator
Research Innovation
L'Oréal Paris Colorsonic
L'Oréal Paris Colorsonic
Science and Technology
3D shu:brow: the ultimate brow revolution at home
3D shu:brow: the ultimate brow revolution at home
Science and Technology
K-SCAN: AI-powered, hair and scalp smart camera for hairdressers
K-SCAN: AI-powered, hair and scalp smart camera for hairdressers
Science and Technology
Maybelline Virtual Makeup on Teams
Maybelline Virtual Makeup on Teams
Science and Technology
New Codes of Beauty
New Codes of Beauty
Science and Technology
L'Oréal Water Saver: Using Water More Sustainably in Salon
L'Oréal Water Saver: Using Water More Sustainably in Salon
Science and Technology
La Roche-Posay Spotscan+
La Roche-Posay Spotscan+
Science and Technology
Giorgio Armani Meta Profiler
Giorgio Armani Meta Profiler
Back on Top