Beauty Gives Us Confidence In Who We Are And Who We Want To Be
We were among the first companies in 2018 to sign the United Nations LGBTI Standards of Conduct for Business to combat all forms of discriminations.
As a worldwide Group, we reject all forms of discrimination. We act to create the most inclusive environment possible, in which everyone can express themselves, their uniqueness and their own vision of beauty, no matter where they are.
Since 2018, we have supported the LGBTI Standards of Conduct introduced by the United Nations to combat the discrimination faced by LGBTQIA+ communities. These standards are designed to promote global social change through five key steps:
Respect the human rights of our LGBTQIA+ employees and customers and of LGBTQIA+ people generally.
Eliminate workplace discrimination against our LGBTQIA+ employees.
Provide workplace support to our LGBTQIA+ employees.
Refrain from any type of discrimination against LGBTQIA+ suppliers, distributors, and customers, and ensure that our business partners do likewise.
Commit to respecting the human rights of LGBTQIA+ people in the communities where we operate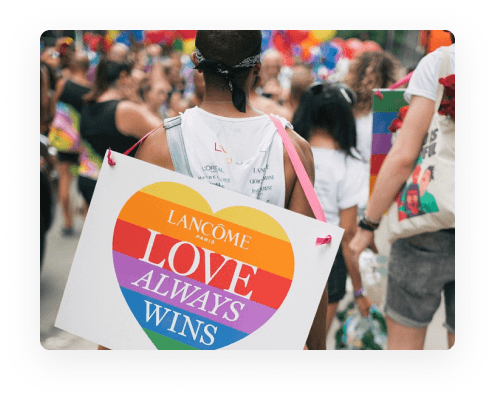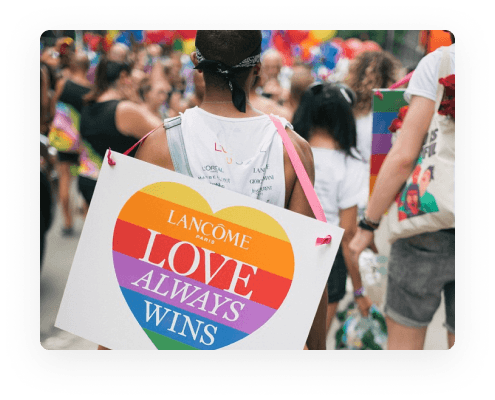 Committed to human rights for everyone
In 2020, L'Oréal launched its Employee Human Rights Policy, which includes a commitment to reject discrimination on the basis of gender identity. L'Oréal pays special attention to individuals and groups, including women and people from LGBTQIA+ communities, whose human rights are most often exposed to violations.
Support all parents
Our new Share & Care program provides a wide common benefits frame to L'Oréal employees worldwide, including paid parental leave which every new parent (fathers and co-parents) can benefit from, with a minimum of 6 weeks, since 2021.
Promote LGBTQIA+ rights around the world
We are part of the Open for Business coalition, which brings together international companies that are committed to promoting the rights of LGBTQIA+ people all over the world. The coalition's goal is to build momentum for LGBTQIA+ rights worldwide and to give groundcover to businesses operating in markets where these issues are sensitive. Open for Business also facilitates local networks of business leaders to advance LGBTQIA+ inclusion.
Lead by example
We support many initiatives that raise awareness within our workforce and among our partners about the importance of inclusion at work. Around the world, we foster workplace environments where everyone can feel personally valued, at all levels and in every function of the business.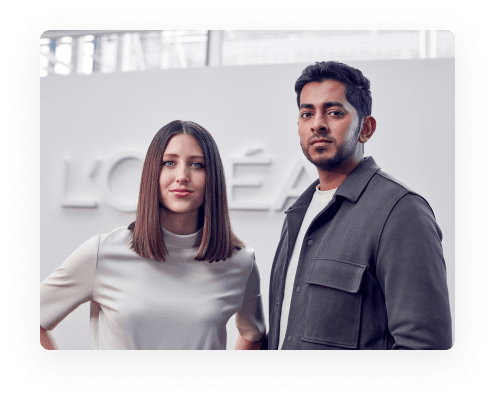 Focus On
Our work to support LGBTQIA+ communities
Learn how we are supporting LGBTQIA+ communities in all the countries where we operate. How we are fighting discrimination. How we are working every day to build a fairer and more inclusive world.
Commitments
Open For Business: L'Oréal Reinforces Support For LGBTQIA+ Rights
Open For Business: L'Oréal Reinforces Support For LGBTQIA+ Rights
NYX fights LGBTQ discrimination with Proud Allies For All
NYX fights LGBTQ discrimination with Proud Allies For All
See More
Promoting Diversity, Equity & Inclusion
Promoting Diversity, Equity & Inclusion
Group
Share & Care: How You Take Care of Your Employees is What Makes a Company Great
Share & Care: How You Take Care of Your Employees is What Makes a Company Great
Back on Top