L'Oréal Paris reaffirms its commitment to empowering women around the world & unveils a new concept beauty store at expo 2020 Dubai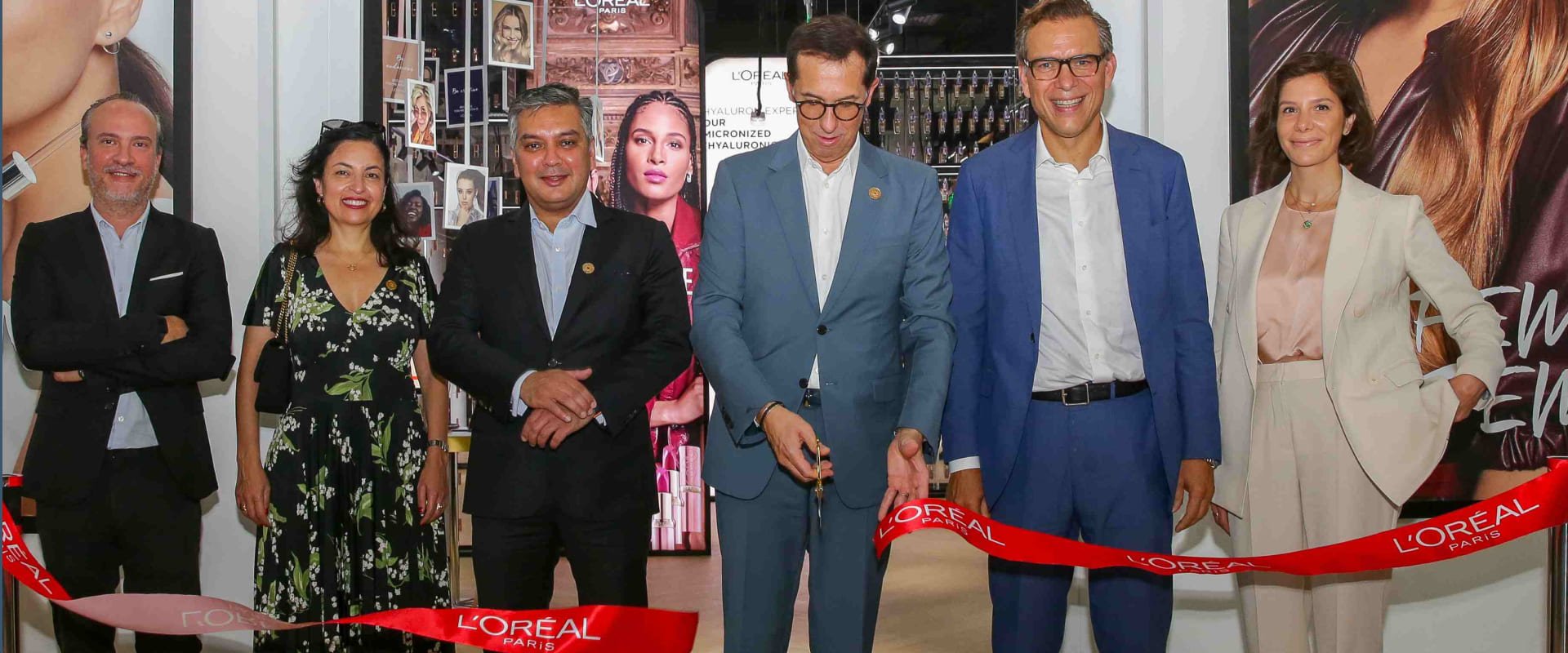 The number 1 beauty brand, L'Oréal Paris continues its quest to breaking down barriers by empowering women through beauty and its Stand Up Against Street Harassment program, as part of their partnership with Expo 2020 Dubai
L'Oréal Paris will be showcasing to visitors its corporate social responsibility commitments as well as its new beauty and products innovations at Expo 2020 Dubai from the 1st of October 2021 to the 31st of March, 2022. The brand will continue the global implementation of its Stand Up Against Street Harassment program by organizing 3 live events aimed at educating and training people on what they can do when witnessing or experiencing street harassment, as well as raising awareness on the topic. These activations will be spread throughout the duration of Expo 2020 Dubai to encourage people to join the movement. L'Oréal Paris has also opened its La Maison L'Oréal Paris Beauty concept store, bringing a unique and innovative store experience to visitors.
A WORTHY CAUSE: STAND UP AGAINST STREET HARASSMENT
Expo 2020 Dubai will be the first World Expo taking place in the Middle East, Africa and South Asia region, with 192 countries attending. On this occasion, L'Oréal Paris will continue to give women the confidence and power to take the place they deserve in society by setting up 3 activations dedicated to the program: Stand Up Against Street Harassment.
On September 28th

, L'Oréal Paris dazzled the spectators of Burj Khalifa, the tallest building in the world, with a showstopping projection to invite the public to the Stand Up Against Street Harassment events taking place at Expo 2020 Dubai As a result of this activation, 10 thousand men and women took the training on the same day.



On October 5th

, L'Oréal Paris and its international spokespeople Aja Naomi King, Aishwarya Rai, Aseel Omran and Mona Zaki held the largest Stand Up Against Street Harassment trainings ever done since the launch of the program. Thousands of women and men attended this training session hosted in the Dubai Millennium Amphitheatre at Expo 2020, or virtually as the event is broadcasted live across the world.



On December 12th

, a final training session will be hosted by L'Oréal Paris spokesperson Eva Longoria and local celebrities in the Dubai Millennium Amphitheatre at Expo 2020.
For Delphine Viguier-Hovasse, Global Brand President, L'Oréal Paris, "L'Oréal Paris has always been committed to empowering women through Beauty, and now through its program Stand Up Against Street Harassment. As an official Expo 2020 Dubai partner, we will accelerate the raising awareness on street harassment and share, with as many people as possible, the 5D's methodology*. It is the key to give women the confidence and power to walk freely toward their destiny."
LA MAISON L'OREAL PARIS BEAUTY CONCEPT STORE
On October 1st, 2021, as part of its 50th year anniversary celebration of its iconic tagline, "Because We're Worth It", L'Oréal Paris unveiled La Maison L'Oréal Paris beauty concept store in the Opportunity District at Expo 2020. A 400 sqm flagship store showcasing the brand's product and service innovations and bringing new exciting store experiences to Expo 2020 Dubai visitors.
The beauty store highlights the brand's three main values:
Pioneering science, with its new launches and hero products from skincare, makeup, haircare to men in addition to the beauty technology services like Skin Genius
Women empowerment, sustained by its continuous efforts in causes such as the Stand Up Campaign, "Because We're Worth It" mission. L'Oréal Paris will introduce a Carrousel corner aimed at empowering women with strong messages inspired by their spokes community and supported by the Stand Up Against Street Harassment program.
The Parisian heritage, embracing an iconic element of Parisian culture by welcoming visitors into beauty store with a modern café corner and comfortable terraces.
Hind Alowais, Senior Vice President, Participant Management, Expo 2020 Dubai, said: "We applaud our Official Beauty Products and Services Partner, L'Oréal, for their commitment to empowering women and girls. The beauty brand L'Oréal Paris is not only raising awareness on the important issue of harassment, but is also enabling women to speak up and act, which aligns with Expo's focus on gender equality as an essential component to solving some of humanity's biggest challenges. Women and girls are at the heart of what we do at Expo 2020 and we're proud to have partnered with a leading beauty company who shares the same principles."
"Expo 2020 is a powerful platform to encourage dialogue and action on some of the world's most pressing issues. Gender equality and women's empowerment are at the heart of Expo's programming as it seeks to celebrate, empower and enable women and girls as agents of change in a shared mission for human progress."
The flagship store showcases L'Oréal's sustainability commitment and program by reducing its carbon footprint. The beauty store has been developed and built in a way where most of the furniture in store will be reused after Expo 2020 Dubai.
With this event, L'Oréal Paris hopes to create a space that supports women to empower each other, encourage each other, and take charge in fighting for their place in this world. Expo 2020 Dubai will bring together more than 200 participants, including 192 countries and millions of visitors from around the globe, allowing for L'Oréal Paris' mission to reach women in every corner of the world.
Back on Top