L'Oréal Ranked One of the Most Gender-balanced Companies Worldwide by Equileap
For the 3rd year in a row, L'Oréal is among the TOP 5 most gender-balanced companies of the world in the Equileap 2019 ranking.
"L'Oréal is engaged in favor of Diversity and Inclusion for many years and the fight for workplace gender equality is one of our top priorities for more than 15 years. Now the commitment of the companies at a worldwide level encourages us to pursue our efforts and to continue to be ambitious on these subjects. Today, our extra-financial performance is as essential as our financial performance."
Jean-Claude Le Grand,
Executive Vice President Human Relations at L'Oréal.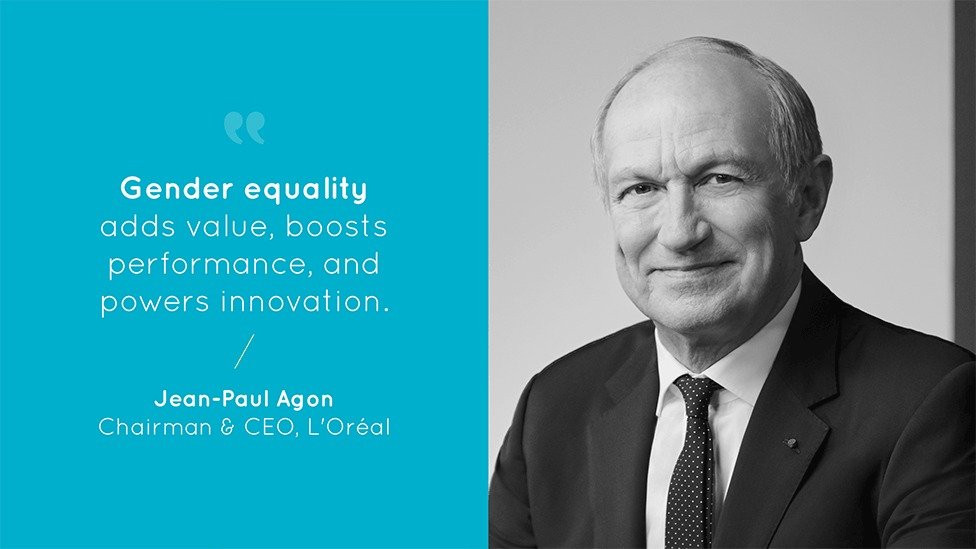 The last three years, Equileap has become the reference in terms of responsible investment in companies that have accelerated their transition through gender equality.
Among the 3,500 companies analyzed by Equileap, L'Oréal is N°4 of the international ranking, N°2 in Europe and the leader in France.
Pioneer in term of gender equality
L'Oréal is committed every single day, everywhere in the world to promote women: equal opportunities for promotion and training and gender pay gap analysis. As a precursor, L'Oréal works with INED (the French Institute for Demographic Studies) since 2007 to analyze the gender pay gap in France. Since 2017, the Group has deployed this methodology internationally. L'Oréal is also regularly audited to obtain the GEEIS (Gender Equality European and International Standard) in 23 countries and EDGE (Economic Dividends for Gender Equality) certifications in 7 countries. In 2018, L'Oréal was one of the most committed companies in the creation of the "One in Three Women" Program against gender-based domestic violence.
Back on Top