Discover the future of beauty with L'Oréal at Vivatech 2019
From the 16th to 18th May, Paris is set to be the centre of the tech world with over one hundred thousand people attending VivaTech. As a company that's been innovating for over a century, L'Oréal will be there too at Hall of Tech – F22, with a stunning stand and array of exciting new innovations. Our theme this year is "Limitless Beauty", which will be used to showcase our vision of the future of beauty, through innovations powered by voice, Artificial Intelligence (AI) and Augmented Reality (AR). To see them in action, all you need to do is head over to our stand.
What to look out for at the L'Oréal stand
To help people better understand our vision of beauty which is accessible to all, tailored to the aspirations of people everywhere and powered by digital, we've created four sections. Each of these showcases different ways in which our business is evolving. This includes offering more personalized services, making our production more agile and sustainable, as well as integrating our consumers into the creation process. So, let's take a closer look.
Limitless creativity
To showcase our passion for creativity, we'll be using AI to share people's creative ideas from around the world. Our 360° immersion wall, inspired by social media beauty content, will give you the chance to surround yourself with stunning images of the most relevant beauty trends, currently being shared globally.
Limitless tech
At our Limitless tech section, you'll find a selection of ingenious ideas made real. Virtual Hair Advisor by L'Oréal Professionnel is the new generation of hair consultation: you'll virtually try different hair colours, while listening to the vocal assistant professional advice from L'Oréal experts.
Powered by voice commands, this unique experience is created by Modiface, our Augmented Reality and Artificial Intelligence company.
100% voice activated, 100% augmented reality, 100% personalized.
SkinConsultAI by Vichy is a digital skin diagnostic, which not only detects signs of aging, but also provides personalised skincare. This state-of-the-art development has been co-developed with dermatologists, in partnership with ModiFace and L'Oréal R&I. The fruit of 15 years of scientific research on skin ageing combined with AI, it's a must try when you visit the stand.
Last, but by no means least, you'll have the chance to experience our Effaclar Spotscan by La Roche-Posay. This web app, also co-developed with dermatologists, uses AI and scientific data to analyse acne-prone skin. It provides you with personal advice and recommendations to remedy acne lesions and prevent them from getting worse.
Limitless agility
When you check out our Limitless agility section, you'll find a cutting-edge range of beauty-on-the-go-solutions. For a start, you'll see how Lancôme uses a 3D printer to print jars that customers can get filled with Lancôme and Viktor and Rolf fragrances in-store. Then, you'll use our Giorgio Armani Beauty vending machine, with an integrated Modiface virtual try-on: select your favorite lipstick, try it on virtually and take your chance to win it.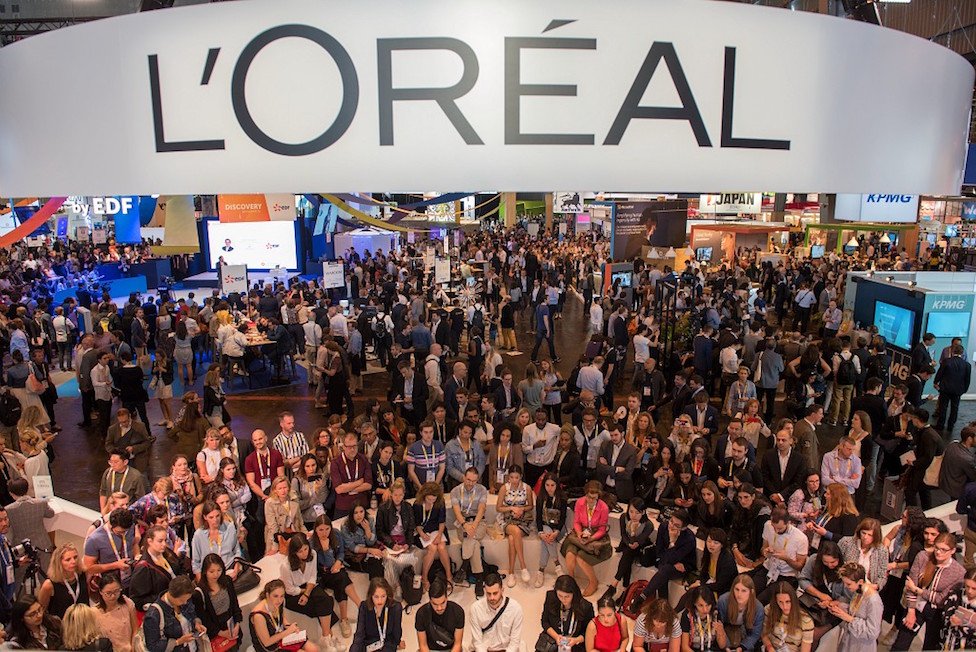 Limitless personalization
In our Limitless personalization section, you'll find the Shade Finder by Lancôme. Based on AI, this exciting technology can give a personal foundation shade recommendation to a consumer, directly at the point of sale. Happily, this is more than just a concept, with the service currently being rolled out across the globe. By the end of 2019, we'll have 1000 points of sale equipped. Finally, you'll get the chance to see My Little Factory in action. This is a factory of the future, which can produce foundation on demand.
Come to our stand to try it and get a 30 Minutes one on one consultation!
Needless to say, we're super excited about the innovations we're sharing with the world, and we hope you are, too. However, the only way to truly find out is to come to our stand in Hall of Tech – F22 and try them for yourself. To find out more about VivaTech 2019, check out our mini-guide and this information about our partnership with the event. We look forward to seeing you there.
Back on Top