31st IFSCC Congress: Pushing the boundaries of science
In 2020, for the first time in its 60-year history, the
IFSCC Congress
(International Federation of Societies of Cosmetic Chemists) will be held online. Faithful to our DNA, which has innovation and research as a major component, our Group will be taking part in the congress, from October 21-30.
L'Oréal, an IFSCC member
Bringing together 49 companies – including the major stakeholders in the beauty industry –in 79 countries, the IFSCC seeks to develop cooperation in cosmetic science and technology. In order to be admitted to the IFSCC, applicants have to meet the highest scientific and educational standards, as defined by the federation. As a member, the Groups plays an active part in advancing cosmetic research, while also supporting the federation's objectives and programs.
We have also been a stakeholder in the IFSCC's development: starting in 1956 with the very first discussions that led to the idea of forming an international organization, followed by its creation in 1959 and the very first congress in 1960. Of the four times that the congress has been held in France, our Group held the presidency on three occasions.
Innovation and sharing
If the history of the IFSCC is closely linked to that of the L'Oréal Group, it's also because we believe in the same values, which are based on the idea that science is a driver of innovation in cosmetics. At L'Oréal, the Research & Innovation department has more than 4,000 people, and nearly 80 nationalities.
Around the world, our teams carry out the disciplined research that leads to the creation of effective cosmetic products with patented active ingredients. Like the IFSCC at an international level, we appreciate cooperation and working collectively within the Group. Year after year, our progress draws on earlier research, underlining the importance of the human factor in the success of our scientific advances.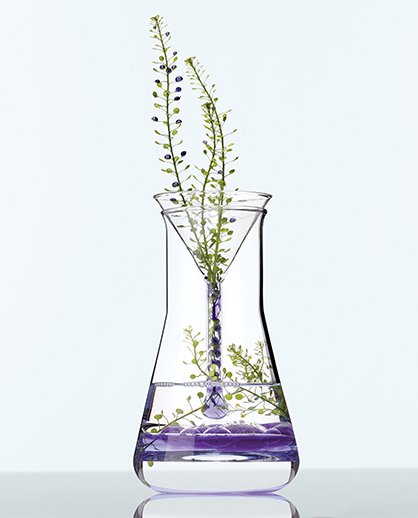 Beauty and Happiness – Pushing Boundaries
For the latest IFSCC Congress, the agenda includes 69 oral presentations and 372 in the form of posters. The event, which was due to be held in Yokohama, will have Beauty and Happiness – Pushing Boundaries as its theme. For L'Oréal, beauty has always been a scientific adventure, with innovation playing a decisive role.
We have constantly sought to push the boundaries of human knowledge, which is why this theme is so closely reflected in our vision of Beauty. At L'Oréal, it embodies a strategy for ever more responsible innovation, with a particular focus on product safety, respect for the environment and solidarity sourcing.
We also believe that innovation should meet the expectations of all our consumers. Those expectations are made up of people's multiple needs and desires, reflecting the infinite forms of beauty.
Discover how we use Research and Innovation to innovate for everyone
Back on Top