L'Oréal is al meer dan een eeuw actief in de beautysector.
Voor onze cosmetische producten streven we naar de hoogste kwaliteit, efficiëntie en veiligheid.
Omdat we weten dat schoonheid belangrijk en een kwestie van vertrouwen is, doen we er alles aan om u een antwoord te geven op de vragen die u kunt hebben over onze producten en ingrediënten.
Wij streven naar veilige producten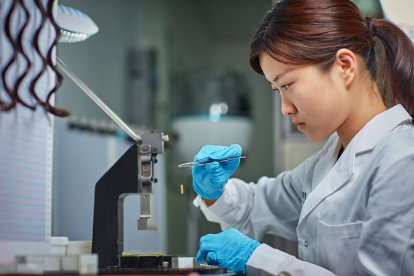 Wij stellen alles in het werk om kwaliteitsvolle en veilige producten te ontwikkelen voor onze consumenten, medische professionals (dokters, dermatologen) en beautyprofessionals (kappers, schoonheidsspecialisten).
Om er zeker van te zijn dat onze producten veilig zijn ondergaan ze een grondige evaluatie in 4 stappen die al start bij het productconcept en doorloopt wanneer de producten op de markt gekomen zijn:
• grondige kennis van de grondstoffen in de samenstelling van onze cosmetische producten
• evaluatie van het gebruik van grondstoffen in onze producten
• bevestiging van de tolerantiedrempel aan de hand van een batterij testen
• continue monitoring van onze cosmetische producten na hun lancering op de markt.
Kwaliteit staat centraal in onze producte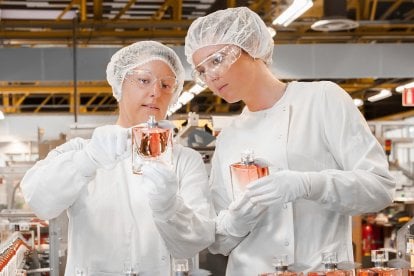 Kwaliteit is voor ons het voornaamste criterium - van de afkomst van de grondstoffen en de verpakking tot de productie en de distributie.
Bij L'Oréal nemen we enkel maar genoegen met uitmuntendheid - zowel op industrieel als op operationeel gebied. Kwaliteit staat centraal in alles wat we ondernemen. Het is ons doel om cosmetische producten te maken die beantwoorden aan de hoogste kwaliteitsstandaarden.
Bij elke stap zijn we even veeleisend. We willen kwaliteit op elk niveau: in elk van onze dochterondernemingen, voor elk van onze merken en voor elk product dat we maken. Onze medewerkers werken volgens de hoogste interne standaarden die vaak de wettelijke vereisten overstijgen.
We vergewissen er ons van dat onze producten in elk stadium van de productie van een zo hoog mogelijke kwaliteit zijn. In de loop van de productiecyclus wordt elk product onderworpen aan niet minder dan 100 kwaliteitscontroles.
De gezondheid en veiligheid van zijn consumenten is een absolute prioriteit voor L'Oréal. Ook het welzijn van de dieren ligt het bedrijf na aan het hart.
L'Oréal test geen enkel van zijn producten of ingrediënten op dieren en is al 30 jaar een voorvechter van alternatieve methodes.
L'Oréal ontwikkelde een zeer strikte en wetenschappelijk onderbouwde procedure voor de evaluatie van de veiligheid van zijn producten. Lang voor het testen op dieren door de maatschappij in vraag werd gesteld of in een wettelijk kader werd gegoten, ging L'Oréal al op zoek naar methodes voor de veiligheidscontrole zonder gebruik van dieren.
L'Oréal was een pionier in het reconstrueren van modellen van mensenhuid waarmee het sinds 1979 in vitro veiligheidstests uitvoert als alternatief voor tests op dieren. Sindsdien heeft L'Oréal een Episkin-centrum in Lyon (Frankrijk) en in Sjanghai (China) waar de gereconstrueerde huid geproduceerd wordt. Naast deze huidmodellen heeft L'Oréal ook een groot aantal voorspellende assessmenttools, zoals moleculaire modelling, toxicologische systemen en beeldtechnieken.
L'Oréal loopt al meer dan 30 jaar voorop met alternatieve methoden.
In 1989 stopte L'Oréal volledig met het testen van haar producten op dieren, 14 jaar voordat dit wettelijk verplicht was. Vandaag de dag test L'Oréal zijn ingrediënten niet meer op dieren. L'Oréal tolereert geen enkele uitzondering op deze regel meer.
Bepaalde gezondheidsautoriteiten kunnen echter besluiten om zelf dierproeven uit te voeren voor bepaalde cosmetische producten, zoals dit nog steeds het geval is in China. L'Oréal is een van de meest actieve bedrijven die al meer dan 10 jaar samenwerkt met de Chinese autoriteiten en wetenschappers om alternatieve testmethoden te laten erkennen en de cosmeticaregeling te laten evolueren naar een totale en definitieve afschaffing van dierproeven. Hierdoor worden sinds 2014 bepaalde producten die in China worden gefabriceerd en verkocht, zoals shampoo, bodywash of bepaalde make-up producten, niet meer op dieren getest.
Focus op
Onze antwoorden op uw vragen
Omdat we weten dat uw schoonheid in de eerste plaats een kwestie van vertrouwen is, doen we er alles aan om een antwoord te geven op al uw vragen over onze producten en hun ingrediënten.
Siliconen